This article first appeared in City & Country, The Edge Malaysia Weekly, on May 24, 2021 - May 30, 2021.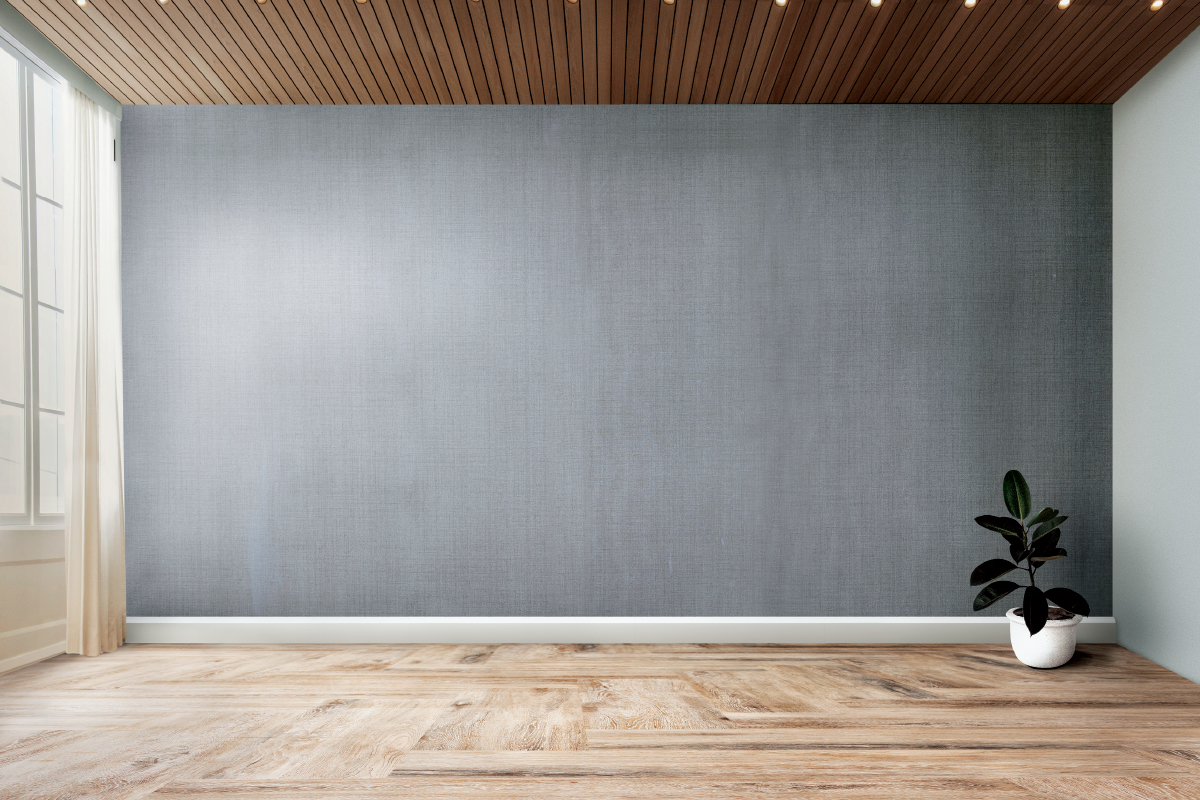 As more residential units are completed each year, property consultants have observed a growing number of unoccupied properties on the secondary market.
While there is a lack of specific data on the secondary market, JPPH data shows 142,501 residential properties were completed in 2019, followed by 36,149 units in 1H2020 and 64,245 units in 3Q2020, notes Landserve executive director Tan Kim Seng.
"Over the years, we also saw the completion of more affordable homes for first-time homebuyers, including those by PR1MA and under the Rumah SelangorKu and Rumawip initiatives. Many moved into their newly completed units, thus leaving the property they used to rent unoccupied," he says.
"Meanwhile, in the upper segment of the market, we see many unoccupied bungalows as families downsize to smaller homes. All these factors contribute to an increase in the number of unoccupied residential properties in the market."
Zerin Properties managing director and CEO Previndran Singhe says more vacancies are being observed in newer secondary-market assets, mainly high-rise properties that were recently bought. "In previous years, occupancy rates in KLCC were at a high of 80% to 90%, but with new products coming in, we have observed a drop of about 10% in total occupancy.
"It is a combination of demand and supply … with more units coming in, fewer tenants because of the tough economic situation, and tenants looking for cheaper options or even leaving the country.
"We may see more vacant units in the short term but, in the long term, we expect the market to pick up strongly," Previndran says.
Reapfield Properties group chief operating officer Jonathan Lee attributes the current number of unoccupied properties in the market to the over-optimism that fuelled the launch of new properties and drove investors to own or speculate in the past decade. He says that, to an extent, there is a mismatch between some of the products delivered and what the general population can afford currently.
"There are those who bought with the intention of selling but are finding it difficult to sell, and those who can't afford to rent their units out at a lower price, as they are trying to cover their monthly instalments. I think this is creating a vacuum and people who want to use the properties are being priced out," says Lee.
"We also have an overhang problem that has not been resolved, which to me is another form of sub-sale. I think these are all contributing factors. As property is an inelastic product, adjustments to value and demand cannot happen so fast."
In addition to the luxury units in the KLCC market, Lee observes that studio and one-bedroom units are also experiencing a higher level of vacancy. "Developments that have mainly homeowners or are rented out for own stay, with few speculators, are not as bad. It's in the newer properties that were handed over in the past three to five years that we're seeing potential vacancies."
Home staging
While not many owners in the country furnish their property for sale or rent, doing so could give the property an edge in the current soft market.
According to Previndran, the practice of home staging — preparing a home for sale by making it more appealing — is growing in Malaysia, predominantly in Kuala Lumpur.  "We are observing more of this, mostly with fixtures and fittings and, to a lesser extent, fully furnishing the units."
He notes that home staging is more prevalent in the rental market than the sale market. "We see more homeowners in the rental market refurbishing a unit or redesigning a unit's interior — tenants have so many choices that an attractive unit could swing their decision.
"Tenants are willing to pay a little extra for a unit that satisfies their everyday needs and lifestyle. Interior architecture also plays an important role in attracting them," he says.
In the sale market, Previndran notes that the big makeovers are done mainly by individuals and companies that are in the business of buying fixer-uppers, fixing and selling them. Not many individuals do extensive renovations before selling them, he adds.
"While location can be the most significant factor in determining property prices, owners must also consider doing repairs and interior improvements to increase their bargaining power when selling or renting their houses," says Previndran.
Similarly, Tan observes that more owners are furnishing their units for rent than before. "Some would provide full furnishings, which include kitchen cabinets, electrical appliances, wardrobes and dining, living and bedroom sets, while others would provide semi-furnishings without the loose furniture."
This practice is not always effective, however, as it still depends on the property's location, type and intended market, says Tan. "Usually, owners who fully furnish their units will ask for a higher rent, but not all tenants are looking for fully furnished units. There are also cases in which owners have difficulty relocating unwanted furniture when tenants prefer either a bare or semi-furnished unit.
"So, it is important to understand the demand and ensure that the unit is in good condition, with the flexibility to cater for tenants who want a semi-furnished or fully furnished unit," he advises.
Because the market is highly competitive today, Lee says it is important to make a property presentable for sale or rent. "There are three things a buyer would look at — location, price and condition. You cannot change its location, but you can change the price and condition. The condition of a property plays a very important role, and many owners underestimate this point."
He adds that the Covid-19 pandemic has placed more emphasis on online property browsing. "Looking at properties online has become an important part of the search process, more so than before. People expect to see 3D walkthroughs and videos, which require some sort of quality in terms of how they are presented. Furnishing a unit and making certain improvements do add a lot of value in the challenging market right now."
Lee notes that the level of furnishing depends on the intended market. "If you are targeting the expatriate market, the standards are definitely higher. For the mass market, something slightly above expectations would already present a better opportunity. For example, you can take a minimalistic approach, yet still make a property look presentable in pictures or a 3D walkthrough," he says.
"I have agents who can help clients see 20 properties in an hour via Zoom as a sort of first viewing, before zooming in on the ones they like for a second viewing. This helps clients look at more options without putting their family at risk. This is going to be the trend."
Rent, sell or hold?
From an investment standpoint, Tan says, owners should, if possible, rent out their property for income while looking for a buyer. "At all times, it is important to maintain the property properly. Depending on their investment objective, they can either sell or rent, including on a short-term basis if that is allowed. For older properties, owners can consider refurbishing the property.
"They may also want to consider refinancing their property to take advantage of the low interest rate today. It all depends on the objective of their investment."
Tan expects to see more vacant units, especially in locations that are less popular and where there is an oversupply. "Nonetheless, it is good to see that developers have pulled back their launches. Hopefully, the market will find a new equilibrium when stronger demand for residential properties returns, sooner rather than later."
Previndran says, in most cases, units are difficult to sell because of the price. "Holding out until they get their price would take a few years. Renting is definitely a solid option for earning some cash flow and ensures the property is looked after in the interim.
"Residential properties, especially landed homes, are still in high demand. So, renting out the vacant unit is still a productive way to reuse the property."
Previndran also notes that owners who want to rent out their residential units need to be aware of their responsibilities and obligations as a landlord. "For example, landlords need to pay the annual property taxes. Providing basic necessities and appliances that are in good condition can also be part of the landlord's responsibilities."
Apart from renting out the vacant units, owners may consider undertaking renovations, he adds. "Whether the property should be renovated depends largely on the purpose of their property, budget and scope of renovations. If renovations significantly improve the resale value of the house, then it is a wise investment."
As for commercial units, Previndran says it is worthwhile for owners to restore the properties, as they still have to pay insurance and carry out maintenance whether or not the unit is tenanted. "Besides, vacant properties are usually linked to higher crime rates and declining property values."
He adds that vacant commercial properties can be readapted or reused. "The adaptive reuse approach differs from renovation in the way that the second life of the property has a drastically different purpose from the first.
"Leasing out to unconventional tenants or types of businesses can also be considered adaptive reuse. For example, a vacant shopping mall can be repurposed into a mixed-use development or a lifestyle centre that features co-working spaces, fitness centres and even civic amenities such as libraries or post offices. This type of space upgrade helps to better service the local community and creates a destination for social interaction," he explains.
"Reuse of vacant units is actually cheaper than new construction, and it takes less time to complete a project. Not only does it help improve the building's performance and valuation, but it also gives new life to the neighbourhood and supports the local economy."
The pandemic has resulted in businesses and landlords having to face new challenges. "Landlords and property managers must now find new ways to handle the rental processes, including rent collection, property maintenance, tenant communication as well as marketing, leasing and moving tenants," says Previndran.
"For safety and health precautions, landlords should adopt technology and digital solutions such as providing virtual tours, an online rent payment option and electronic lease signatures. Also, they should be flexible enough to accept rental solutions that are in the market, such as the zero-deposit rental model that has become popular."
Meanwhile, Lee advises property owners to consider their financial goals and the risks they are open to taking. "There are a lot of uncertainties in the market right now. If you think you really need to sell, then sell. If you don't need to sell, then hold. But you must know why you are holding or selling. It is a financial decision that every investor has to think through."
He says if investors want to sell now, they should price to market and not profit. "It's about how you can strategically position your property in the market to attract the most eyeballs, as it is a buyer's market right now.  There are expectations of a price correction and the price index is already pointing downwards. In some markets, price to market can mean a RM5,000 difference, while in others it can be a 25% difference."
Lee advises investors to take a mid- to long-term view of their property portfolio, adding that this could be a good time to consolidate some assets if they are already sitting on a good profit.
"It is important to study your portfolio as a whole. For example, owners with multiple properties can look at what opportunities are available right now. Cashing out may mean you make less profit but that can lead to a better deal somewhere else. Some may want to consolidate to pay off another property and be debt-free to reduce risks, because we don't really know what's going to happen in the next two to three years, owing to various factors and not just Covid-19," he concludes.