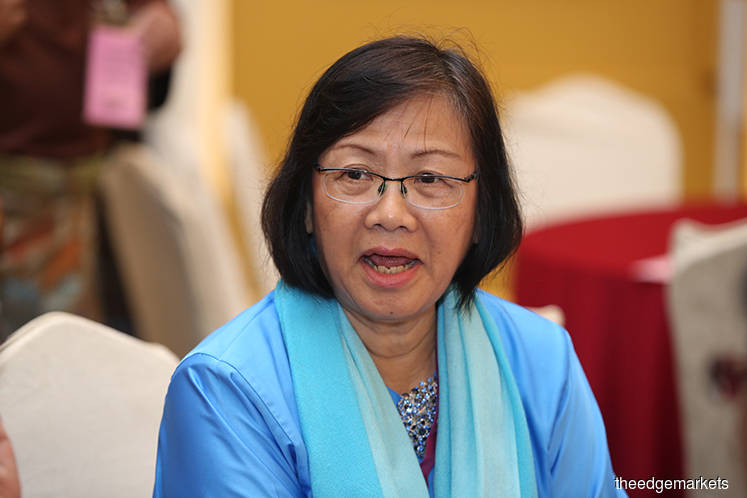 KUALA LUMPUR (July 18): Former Bersih 2.0 chairman Maria Chin Abdullah [PH-Petaling Jaya] said it is not useful for her party president Datuk Seri Anwar Ibrahim to make a statement that calls for resignation after the exposé of a homosexual video that allegedly involved Economic Affairs Minister Datuk Seri Mohamed Azmin Ali.
"The statement from Anwar, it is not useful to call for any resignation, you see even in Reformasi time, we didn't call for any resignation," she told reporters at the Parliament lobby today.
Maria was one of the signatories in a joint statement with several members of the party's central committee and Keadilan (PKR) MPs that asserted Anwar's statement was inappropriate and is speculative.
"The [joint] statement said it all. What we are saying is let's wait for the investigation, that should be the end of the story. It is a matter of principle, we should not delve into political words (kata politik)," she said.
See also:
Anwar should stop making divisive statements, says group backing Azmin
Azmin tells Anwar to 'look in the mirror'
Azmin must go on leave if he is the man in video — Anwar