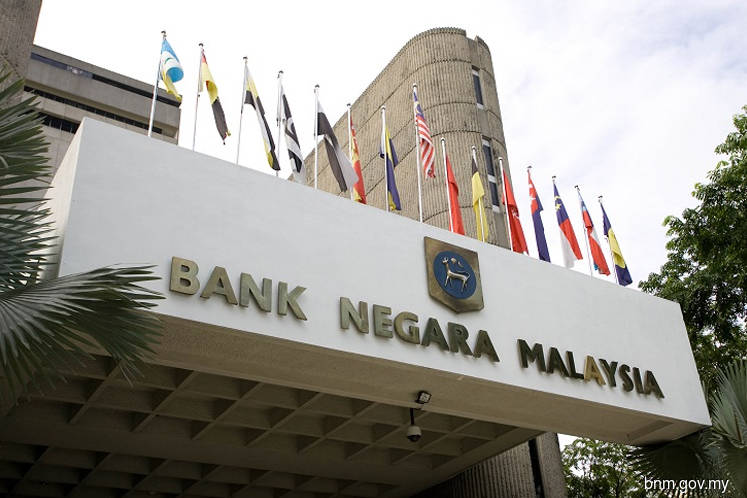 KUALA LUMPUR (Aug 17): Following the 4.5% lower-than-expected growth in Malaysia's gross domestic product (GDP) for the second quarter of 2018 (2Q18), Nomura Global Markets Research warns of downside risks to its full-year forecast for the country.
"We see some downside risks to our full-year GDP growth forecast of 5.1% in 2018, which would represent a slowdown from 5.9% in 2017," Nomura said in a note today, pointing out that this is below the consensus forecast of 5.3% and close to Bank Negara Malaysia's (BNM) revised forecast of 5%.
Prior to the release of the 2Q18 GDP growth figure, Nomura had the lowest growth forecast of 4.7% for the quarter among Bloomberg-tracked economists, versus a consensus of 5.2%.
Net exports had been the main drag to 2Q18 GDP growth, it noted, with contribution to GDP growth contracting significantly to 0.1 percentage point versus 4 percentage points in the first quarter of 2018. Export growth for 2Q18 had slowed to 2% from 3.7% in the earlier quarter, offsetting a pick-up in domestic demand growth.
Moving into the second half of 2018, it is unlikely that private consumption will offset the dent in growth from government spending cuts in order to offset the loss in revenue from the goods and services tax, the research house said.
"We therefore continue to expect BNM to leave its overnight policy rate unchanged throughout this year and next," it said. The OPR is currently at 3.25%.
The research house also warned of downside risks to its current account surplus forecast of 3.7% of GDP in 2018 versus the realised 3% surplus in 2017. This was in line with a sharp narrowing of the current account surplus to RM3.9 billion, or 1.1% of GDP in 2Q18, well below consensus expectations of some RM12 billion.
"This was led by a narrower goods trade surplus due to a pick-up in import growth and a slight slowdown in export growth," Nomura noted.