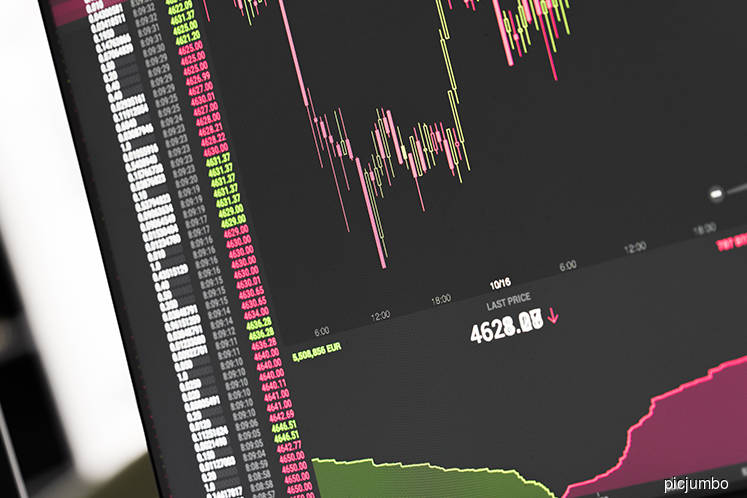 KUALA LUMPUR (Jan 9): Nomura Global Markets Research has downgraded Malaysian equity market to "underweight" from "neutral" previously, on poor earnings growth prospects, amid higher valuations and on lack of major expansionary reforms so far. 
In its Asean Strategy report today, Nomura Research said since May of last year, it has held a "neutral" stance on Malaysian equities, largely premised on the thesis that "reforms prospects" could keep the multiples elevated, despite micros and macros not being very supportive.
"However, with the new government more than six months in power already, while there have been efforts to fix fiscal leakages, there has not been a significant reform push which can potentially lead to expansionary economic activity.
"Amid a background where macro and micros continue to deteriorate, the other major issue for Malaysia is that oil prices are no longer high (more than US$70 per barrel) and have declined significantly recently, which could result in further issues for Malaysia to plug the fiscal gap that opened up after the new government's populist moves such as the zero-rate goods and services tax (GST) and reintroduction of fuel subsidies," Nomura noted.
"Our economists believe there is a high risk of fiscal slippage and the possibility of a sovereign ratings downgrade that could trigger more capital outflows. 
"As a result, we are downgrading Malaysian equities to underweight from neutral," it added. 
Nomura economists are expecting 2019 gross domestic product (GDP) growth to be 4%, which would mark a sharper decline from 4.7% in 2018, and is below consensus forecasts of 4.6%.
"This is largely expected to come from a weak export sector as the economy is exposed to any protracted slowdown in growth as a highly trade dependent country with highly entrenched network with global supply chains," it said.
Nomura also expects Malaysia to post a fiscal deficit of 3.9% in 2018 and 3.7% in 2019, which is higher than the government's budget estimate. 
"Despite Petroliam Nasional Bhd's large dividends, our team believes there is still likely to be a fiscal hole from the zero-rating of the GST which will only be partially filled by small new measures and spending cuts announced in the budget," it said.
"We believe Malaysia will continue to be a stock-pickers' market. Within the market, we like select defensive banks (also an indirect play on consumption), some value plays like Gamuda Bhd and thematic plays such as Malaysia Airports Holdings Bhd (tourism) and Vitrox Corp Bhd (on strong earnings growth rate).
"We believe sustainable dividend yielding plays could be attractive, as well in an environment where local rates are expected to be cut; and the  government's fiscal constraints may lead to higher dividends from government-linked companies," Nomura said.