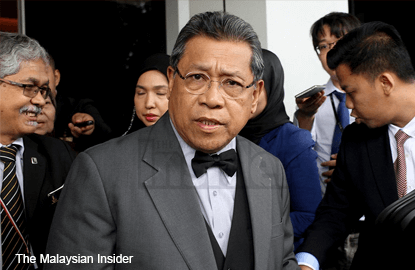 (Dec 3): Speaker Tan Sri Pandikar Amin Mulia must resign for failing to introduce parliamentary reforms, DAP lawmakers said today.
"We have not seen any reforms and he said there will be reforms by the end of the year," Segambut MP Lim Lip Eng said at a press conference at the Parliament lobby.
Pandikar, who tendered his resignation earlier this year but retracted it, vowed to reform Parliament as he continued his tenure as speaker.
"He has achieved nothing. In fact, Parliament has gone backwards," Lim said.
He was referring to next year's Parliament sitting shrinking to 53 days compared with 61 days this year.
"He always says the speaker must be respected. We respect the seat, but respect must be earned."
Lim added that Pandikar had been "compromised" as a speaker.
"He has lost all respect beginning today."
Tanjong MP Ng Wei Aik, who was also at the press conference, said Pandikar must quit "gracefully" as his reforms did not become a reality. – The Malaysian Insider