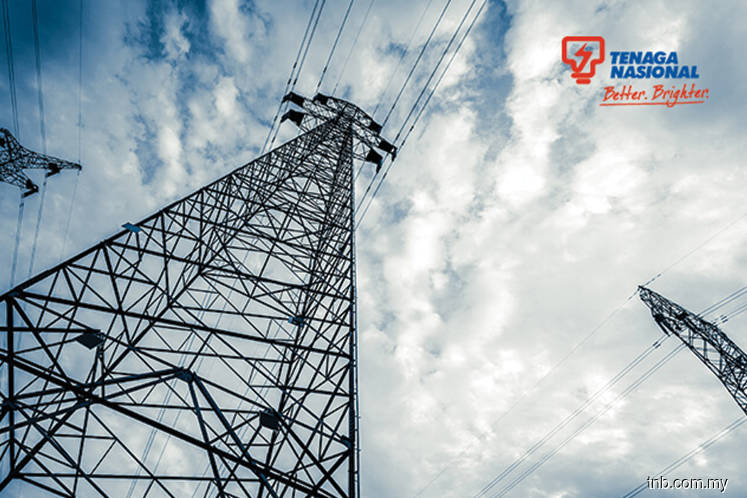 KUALA LUMPUR (Jan 18): Tenaga Nasional Bhd (TNB), which is exploring opportunities in the high-speed broadband market with Telekom Malaysia Bhd (TM), has said it is logical to partner with a firm that has the necessary infrastructures.
TNB president and chief executive officer Datuk Seri Azman Mohd however has no qualms about collaborating with other parties which can contribute to the Nationwide Fiberisation Plan (NFP) pushed by the government — including Broadnet Networks Sdn Bhd — so long they can provide further "value creation" to the project.
"The owners of the [high-speed fibre] infrastructure in Malaysia are TNB and TM. So really, if you want to make it a success, we have to get these infrastructures combined together so they can allow open access to the people.
"Who else is capable of doing it when you don't have any infrastructure? I think that is why it is logical [for us] to explore options with [other] infrastructure players first. And you really go on from there," Azman told reporters here today.
"We are open to any proposition by any third party if they can add value to the NFP," said Azman, adding that TNB has received "a few proposals" by interested parties but refused to say if Broadnet is already among them.
"Because infrastructure involves very heavy investments. And infrastructure should not be old or developed by many [different] people because it will be duplicative and that does not contribute to a better [system]," he added.
Azman was speaking to the press after the soft launch of the 22nd Conference of the Electric Power Supply Industry (CEPSI) 2018, scheduled from Sept 18 to 22, 2018.
On Tuesday, TNB and TM inked a memorandum of understanding to jointly develop an implementation plan to deliver the government's NFP.
The development followed government's appointment of Broadnet to partner TNB to undertake the NFP project — a last-mile fiberisation to provide high-speed broadband services to all households — a with a RM1.5 billion incentive provided by the government.
To add, TNB has said it will be able to fund the project without government support, and is "willing to see through its realisation via strategic partnership with TM".
Analysts are mixed towards the developments in the NFP project implementation, pointing out that Broadnet — which has high-profile civil servants onboard — has no track record in broadband development.
Meanwhile, the TNB-TM tie-up was also questioned as Broadnet has already been appointed by the government and currently holds both the National Facilities Provider and National Services Provider (NSP) licences, which allow it to bid for the infrastructure jobs.