This article first appeared in The Edge Financial Daily, on September 6, 2018.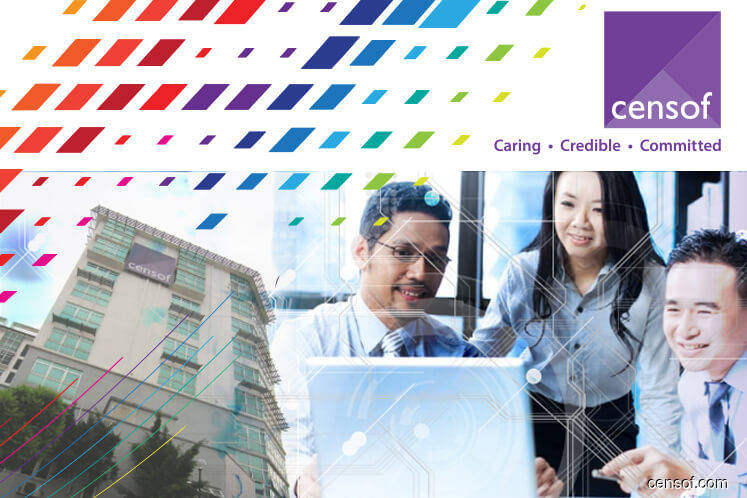 KUALA LUMPUR: Censof Holdings Bhd has no plans to divest its 16.22% stake in Dagang NeXchange Bhd (DNeX) as crude oil prices continue to gain strength.
Its managing director Ameer Shaik Mydin said the group is also expecting better dividend payouts from DNeX going forward as business environment improves.
"DNeX is in information technology and oil and gas and crude oil price is going up. We still hold a 16.22% stake [in DNeX]. At this juncture, we are going to see what is the dividend we are going to get from here. But we foresee there will be dividend because oil price is improving. We will look at opportunities but as of now, [there are] no plans to divest," he told reporters after Censof's annual general meeting yesterday.
On Censof's own business, which reported a net loss of RM9.12 million in the financial year ended March 31, 2018 (FY18), Ameer expects the group to return to profit in FY19.
"Overall, we reported a loss for FY18 due to two main reasons. One was a one-off impairment we did for our subsidiary of about RM10 million. Second, there were cost overruns of more than RM10 million from a few projects," he said.
"Moving forward, looking at the products and technology that we are involved in, we foresee that it is going to get a lot more positive this year. In fact, we have shown positive numbers in the first quarter [1QFY19] and we foresee this to go on for the remaining quarters," he added.
Learning from previous cost overruns, Ameer said Censof will now be more prudent in project deliveries to avoid repeating past mistakes.
"In doing government projects, sometimes the understanding between both parties are not in line, so the project gets dragged. But we are still looking to recover about 65% of our impairments," he said.
Ameer also said despite the recent change of government, the group is still confident in getting jobs from the public sector, which contribute about 50% to Censof's total revenue.
"The government in general will be more prudent, meaning that it will look at more alternatives of doing things, including applying technology, which is what we are doing. To me, a change of government means less spending, but we are at the forefront of technology, we can go in an play a role in improving its cost efficiency. So, I see this as an opportunity. Thus, despite the change of government, we are still confident in getting jobs," he added.