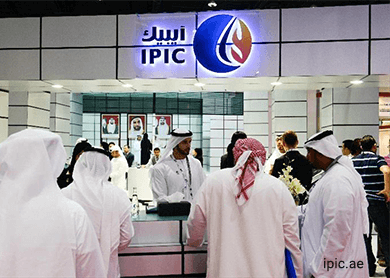 KUALA LUMPUR (June 29): Neither the Ministry of Finance (MoF) nor the Malaysian government has provided any guarantees for the recent commercial transaction between 1Malaysia Development Bhd (1MDB) and Abu Dhabi's International Petroleum Investment Company (IPIC), said 1MDB in a statement today.
"It is publicly known that IPIC issued guarantees, in 2012, for the payment of interest and principal on two US$1.75 billion (RM6.63 billion) bonds issued by 1MDB, totalling US$3.5 billion of principal and up to US$2 billion of interest. The government has not guaranteed either of these bonds," said 1MDB in a statement.
"As such, it is irresponsible of YB Tony Pua to suggest that the recent binding term sheet between 1MDB and IPIC, a commercial transaction, has resulted in further guarantee obligations by the government of Malaysia," it added.
The rebuttal from the debt-ridden state-owned strategic investment fund came after Pua alleged earlier today that the Malaysian government had guaranteed another US$4.71 billion of the fund's loans with IPIC.
He reportedly said IPIC had announced the US$4.71 billion guarantee on the London Stock Exchange on June 10, along with the rest of the terms of its "generous" May 28 agreement with 1MDB.
"Essentially, the announcement states that IPIC will immediately advance US$1 billion and cover the interest payments for the US$3.5 billion of bonds over the next year. IPIC will also take over the bonds if by June 30, 2016, 1MDB transfers assets worth all of the above to IPIC.
"Based on the IPIC announcement, we now know why the investment arm of Abu Dhabi was so remarkably 'generous'. It was because 1MDB and, more crucially, MoF, 'have agreed to perform the obligations contemplated in the binding term sheet and to indemnify IPIC and Aabar for any non-performance'," Pua was quoted as saying by The Malaysian Insider.
1MDB rebutted that the government has only issued a "letter of support" for a different US$3 billion (approximately RM11.35 billion) bond issued by 1MDB, and so the government had only provided explicit guarantees for RM5.8 billion of 1MDB's debts.
It also defended the indemnity clause as one that applies both ways — to IPIC as well as 1MDB — in relation to performance of obligations by the parties.
"Such a two-way indemnity is a standard clause in commercial transactions to ensure neither party is "out of pocket" for non-performance by the other. 1MDB confirms that it fully intends to perform its obligations under the binding term sheet," it added.
It further said that the binding term sheet executed with IPIC is a key component of 1MDB's rationalisation plan as announced by the MoF on May 29.
"The success of this approach has been evidenced by the recent repayment of a RM3.6 billion loan by 1MDB. Commercial negotiations are ongoing between 1MDB and IPIC to reach a definitive agreement, which will ultimately result in a reduction of approximately RM16 billion of 1MDB debt. 1MDB fully intends to share further information once a final agreement is reached between the parties," it added.
On May 29, Second Finance Minister Datuk Seri Ahmad Husni Hanadzlah said 1MDB had entered into a binding agreement with IPIC and its subsidiary, Aabar Investments (Aabar), following which IPIC will make a payment of US$1 billion to 1MDB, on or before June 4.
The US$1 billion payment would be used by 1MDB to repay a US$975 million loan (approximately RM3.6 billion according to exchange rates at the time) to a syndicate of international bank lenders, Husni had said.
Subsequently, on June 8, 1MDB announced it had repaid the US$975 million loan to the banks ahead of its September deadline.