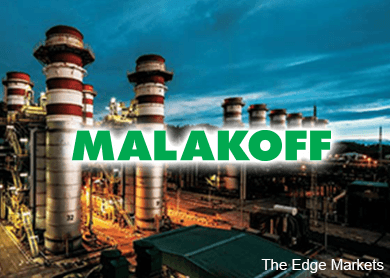 KUALA LUMPUR (Mar 26): Malakoff Corp Bhd today dismissed talks of a delay in its 1,000-megawatt (MW) Tanjung Bin Energy (T4) coal power plant, currently under construction, saying they are "misleading" and "do not present the current situation".
In a short statement today, Malakoff said there is no truth to reports that its T4 power plant is expecting a six- to 12-month delay.
"Any risk of construction delay that arose much earlier, in the year 2013, was during the initial stages of the construction.
"The scheduled completion date is March 2016. Now after more than 24 months of construction, Malakoff wishes to strongly state that the construction delays have been fully addressed where Malakoff is expecting to deliver the T4 power plant within the stipulated completion time," it added.
Yesterday, Opposition lawmaker Tony Pua called on the government to terminate and penalise independent power producers (IPPs), namely 1 Malaysia Development Bhd (1MDB) and Malakoff for failing to finance and deliver their concessions.
He also questioned why new IPP contracts were being awarded to the companies, when they had failed to commence their respective projects, due to financial difficulties. 
Pua was commenting on the response from Energy, Green Technology and Water Minister Datuk Seri Dr Maximus Ongkili that both companies had obtained official support from financial institutions to prove their financial capacities to undertake these projects. 
According to Pua, every year's delay to the completion of each power plant project would cost Malaysian consumers RM644 million in higher electricity prices. 
1MDB, which has been awarded the 2000MW coal-fired power plant (Project 3B) as well as the Project 4A gas-turbine power plant in Melaka, has not started work on the projects due to shortage of funds.