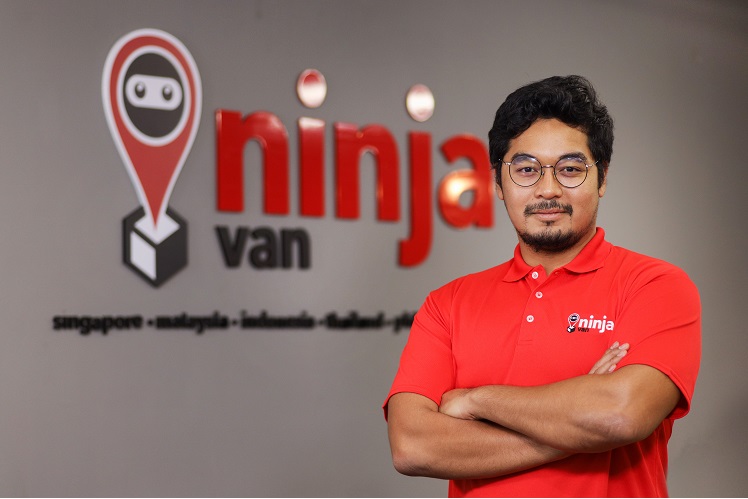 During this time of pandemic and lockdowns, many of the logistics players, especially those backed by the right technologies, have come into their own.
Ninja Van is a case in point. Established in 2014 as a tech-enabled express logistics company that aimed to provide hassle-free delivery services for businesses of all sizes in Southeast Asia, it had to innovate and transform its products and services to be able to meet the changing needs of shippers and customers.
Today, it is one of the region's largest and fastest growing last-mile logistics companies, with a network covering six countries across Southeast Asia — Malaysia, Singapore, the Philippines, Indonesia, Thailand and Vietnam. 
Ninja Van Logistics Sdn Bhd country head Adzim Halim says the company is making the most of its opportunities now, especially with more businesses opting to go online to deal with the present situation.
How has it adapted to the restrictions imposed under what is euphemistically known as the "new normal"? "We have offered an option for contactless deliveries where parcels can be placed at the recipient's doorstep. Additionally, we now look to photo taking to replace the traditional signature 'proof of delivery' by utilising our drivers' in-app photo-taking feature."
Adzim adds that for cash-on-delivery parcels, the company allows a bank-in option to avoid the physical handling of cash.
Things haven't been easy. "The Covid-19 pandemic and implementation of the MCO have been disruptive to our operational processes and supply chain operations. For example, the limited hours allowed for business operations also means that some of our delivery times have been reduced. 
"This was further compounded by Ramadan, where our delivery team had to break fast in addition to adhering to the SOPs (standard operating procedures) set out by the government," he says.
But this was not all. The dip in passenger flights between West and East Malaysia during the MCO led to significant delays for deliveries in East Malaysia due to limited freighters and reduced overall cargo capacity.
"Speaking from an industry perspective, we feel that more facilities supporting last-mile operations need to be put in place, as there are only a limited number of facilities outside the Klang Valley that support this function.
"Furthermore, we also need more affordable air freight capacity between East Malaysia and West Malaysia that can spur growth, while also reducing friction for e-commerce between East and West Malaysia, especially at a time like this," he adds.
Being on the ground and operating during this time, Ninja Van has personally witnessed the challenges businesses are facing, especially the small and medium enterprises.
"We are committed to continuously support and empower these businesses by providing them with a range of comprehensive logistics solutions. One example is our partnership with Heeladina, which is part of the Muslimah fashion industry. Ninja Van helped Heeladina grow during this time by providing it with convenient ways to connect its products with its customers, making for a seamless supply chain experience, integral to e-commerce and customer satisfaction."
He says the company also recently joined forces with Riuh (a monthly curated creative platform based in Kuala Lumpur) as official logistics partner for its month-long virtual Raya market from April 28 to May 24 this year.
"Through this partnership, we were able to provide Riuh vendors with two exclusive packages for shipping throughout Malaysia and to Singapore as well. We also helped these vendors set up their online shipper profiles," says Adzim.
Being a self-styled tech-enabled company, technology has always played a large part in its offerings. For instance, he says, it constantly utilises various forms of machine learning to improve its map coordinates based on addresses given by the recipients to improve its drivers' routes.
"We will continue to explore new and innovative ways to mechanise and automate our hub and station operations," he adds.
Adzim says moving forward, Ninja Van will strategically diversify its operations and fleet types to support the wider range of businesses that are making their transition online. "At the end of the day, Ninja Van is a tech-enabled logistics company and will continue to use technology to drive business agility while operating in a volatile environment. We believe that our ability to adapt is what will continue to set us apart from the rest."