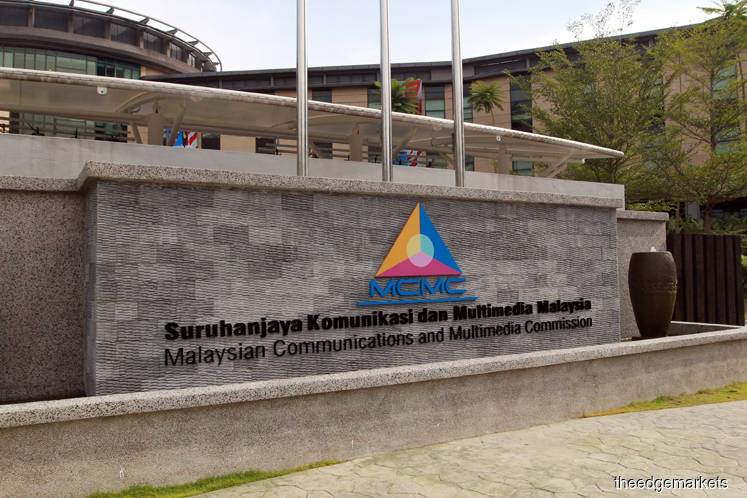 KUALA LUMPUR (March 8): Since last week, nine people have been charged nationwide with making offensive remarks on social media that can upset racial relations, according to Malaysian Communications and Multimedia Commission's head of prosecution, Mohd Sophian Zakaria, who warned there are more to come.
MCMC is working closely with the police to identify those responsible and will not hesitate to charge if there is a strong case against them, said Sophian.
The tally so far includes three who were charged at the Sessions Court here, earlier today. Two of them were charged for making offensive postings about Prophet Muhammad.
"The three were arrested in the last three days. We will act swiftly to ensure that any racial and anti-religious postings made on social media are handled immediately.
"More will be charged," he said, adding two others have been charged, one each in Sabah and Sarawak, for similar offences.
As for the three charged here today by Sophian and deputy public prosecutor (DPP) Muhamad Asyraf Md Kamal, they are 43-year-old hawker Chow Mun Fai, 28-year-old convenience store worker Danny anak Anton, and 52-year-old Mohamad Yazid Kong Abdullah.
Chow was slapped with four charges under Section 298A(1) of the Penal Code for causing disharmony, disunity, or feelings of hatred or ill will or prejudicing the maintenance of harmony or unity by making four offensive posts on Twitter which may upset Muslims against non-Muslims.
He faces another four counts of allegedly violating Section 233(1)(a) of the Communications and Multimedia Act 1998 (CMA) for making the offensive posts between Feb 3 and March 2 this year. Chow claimed trial to all eight charges.
Asyraf said Chow had been charged with two similar charges in 2017 — once in Muar and another in Kuala Lumpur — after posting similarly offensive remarks on social media, but had absconded on bail in both cases.
"As a result, the prosecution is objecting bail for fear that if he is allowed to be released he will find the Internet and continue to make offensive posts on social media. Furthermore, he is a risk where he had already absconded bail twice and warrants of arrest have been issued against him," the DPP said, adding there are now more than 100 police reports made against Chow.
To this, Chow's lawyer, Muhamad Syafiq Salleh, said the court has the discretion to grant bail and should do so.
Chow was eventually denied bail by Sessions judge Hasbullah Adam, who fixed April 5 for mention of his case.
The second accused, Danny, claimed trial to two charges, the first of which is under Section 298A(1) of the Penal Code and the second under Section 233(1)(a) of the CMA for making an offensive post against the Prophet on Facebook, on Jan 9. He too was denied bail by Hasbullah due to the nature of his posts, with April 5 also fixed for mention of his case.
The third individual charged today, Mohamad Yazid, pleaded guilty to one count of putting up offensive posts on Facebook about Islam. He was charged under the CMA for committing the offence on Feb 24, this year. Hasbullah fixed sentencing for Mohamad Yazid on Monday.