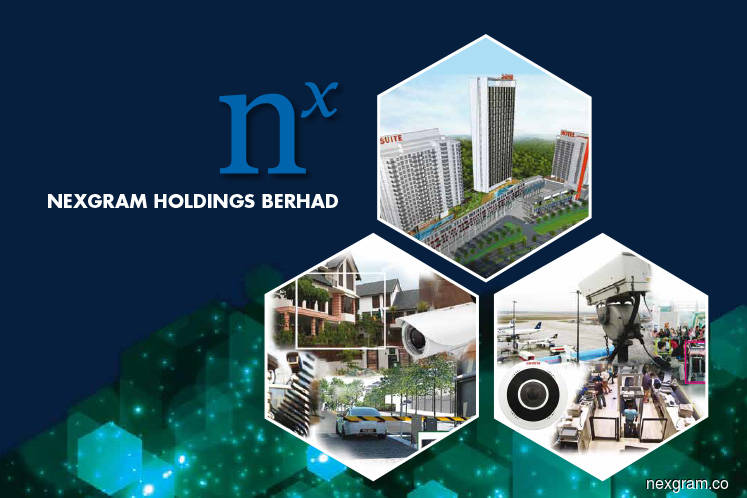 KUALA LUMPUR (Dec 5): Nexgram Holdings Bhd's external auditor Styl Associates PLT has expressed an unqualified opinion on the group's accounts, and raised concerns over its ability to continue as a going concern.
In a filing with Bursa Malaysia, Nexgram said Styl Associates has noted that the group had incurred a net loss of RM20.89 million for the financial year ended July 31, 2019 (FY19), and had at that point of time not complied with the repayment terms of its bank borrowings.
This, along with other matters, indicate a material uncertainty exists that may cast significant doubt on the group's ability to continue as a going concern, the auditor said.
"Our opinion is not modified in respect of this matter," Styl Associates added.
It said  Nexgram's ability to continue as a going concern is contingent on it achieving support and indulgence from its lenders, as well as achieving future profits.
However, Nexgram said it had on Nov 8, received a letter from CIMB Islamic Bank Bhd to withdraw or treat the letter of demand issued by the bank's legal counsel as cancelled, and to reinstate its facility with the bank.
This was done on condition that an interim monthly payment of RM200,000 for September, October and November, as well as the settlement of RM2.13 million in overdue monthly payments owed by Nexgram to the bank by this month, are made by the group.
"With the continued support by CIMB Islamic Bank Berhad, the material uncertainty on going concern is deem resolved for the time being," Nexgram said.
Shares of Nexgram last traded at one sen, giving the group a market capitalisation of RM20.71 million.