This article first appeared in The Edge Malaysia Weekly, on December 23, 2019 - December 29, 2019.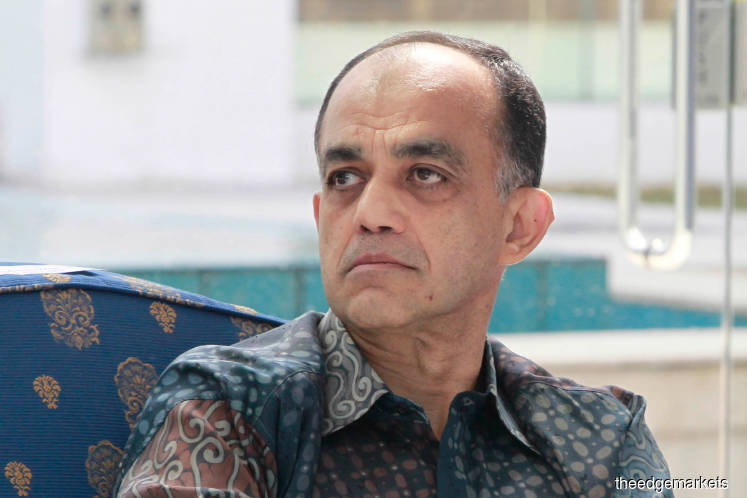 JATI Sutera Sdn Bhd, a company wholly owned by Tan Sri Syed Mokhtar Albukhary's Tradewinds Corp Bhd, is close to acquiring the 136-room Tanjung Rhu Resort in Langkawi, sources say.
The Edge understands that Jati Sutera is undertaking due diligence as a precursor to making an offer for the 50-acre resort to Bank Pembangunan Malaysia Bhd (BPMB) and the asset's appointed receivers and managers, Deloitte Corporate Solutions Sdn Bhd.
While things are still uncertain, market talk is that the price tag is RM125 million.
"Interested parties are currently doing their due diligence. We have our receivers and managers for the deal and they are facilitating the due process," says BPMB president and CEO Arshad Mohamed Ismail, who did not confirm or deny the bid by Jati Sutera.
By the looks of it, Tradewinds may nudge out other powerhouses bidding for the resort such as Tan Sri Desmond Lim Siew Choon, who controls Malton Bhd and Pavilion Real Estate Investment Trust. Other bidders include IOI Properties Bhd, developer UOA and Singapore's Hotel Properties Ltd.
Deloitte Corporate Solutions is said to be looking to dispose of both the resort and surrounding land, measuring more than 1,000 acres, as the amount owed to the bank exceeds the worth of the hotel but is much less than the combined value of the assets.
It is learnt that some of the interested parties have bid for both the resort and the adjoining land and the others solely for the resort. It is understood that Syed Mokhtar's offer is not the highest but he seems to be the front runner nevertheless.
"The question is, can BPMB sell the land alone without the hotel as the prized asset is the sea-fronting portion of the land? Gauging from previous attempts to sell the asset, the response seems pretty good. So, is a sale at RM125 million the way to go?" asks a party familiar with the matter.
Another observer, however, feels BPMB should take whatever offer it gets, be it for the hotel or the land.
"Money in the hand is best," he says.
While it is difficult to draw comparisons with similar transactions because of the lack of details, in 2017, Kingdom Holding Company and EHC International Ltd sold the Four Seasons Resort in Langkawi to Hotel Properties for RM384.4 million, or US$90 million.
Tradewinds Corp owns several hotels, including The Danna Langkawi, Hotel Istana Kuala Lumpur, Mutiara Johor Bahru and Mutiara Taman Negara. Hilton Worldwide and Meritus Hotels & Resorts manage Hilton Petaling Jaya, Hilton Kuching, Meritus Pelangi Beach & Spa Resort in Langkawi — which are all owned by Tradewinds Corp.
It is not known how much the resort owners owe BPMB, which is a development financial institution, but filings with the Companies Commission of Malaysia (CCM) show that Tanjung Rhu Land Sdn Bhd had total liabilities of RM138.94 million while Reka Intisari Sdn Bhd, the resort operator, had accumulated liabilities of RM102.78 million as at end-2014.
Meanwhile, Tanjung Rhu Land's assets were valued at RM1.58 billion while Reka Intisari had total assets of RM120.92 million.
A report by IM Property Consultants Sdn Bhd prepared for Tanjung Rhu Land, seen by The Edge, put the valuation of the land at RM2.83 billion to RM3.18 billion. However, there are many other issues to consider before an offer is made. Some portions of the land are swampy, some  have people living on them while others could have rivers flowing through them.
To recap, Tanjung Rhu Resort and an adjoining 1,130.62 acres of land were put up for sale by Deloitte Corporate Solutions in mid-2018 to recover sums owed to BPMB.
A previous plan to sell the resort had fallen through as the debtors subsequently sought to negotiate with BPMB on settling the dues. According to reports, the deadline set was July this year, after which another sale was undertaken.
Kauthar Venture Capital Sdn Bhd holds 80% of Tanjung Rhu Land, with the remainder held by the Kedah State Development Corporation. Reka Intisari is 99.7% owned by Kauthar Inc Sdn Bhd, with Kauthar Venture Capital holding 0.3%.
The Kauthar group is controlled by former corporate high-flyer Tan Sri Tajudin Ramli, who in the 1990s had in his stable TRI Industries Bhd and Naluri Bhd, under which were parked Celcom (M) Bhd and national carrier Malaysian Airline System, among others.
The 1997/98 Asian financial crisis saw the collapse of his businesses and he floundered under MAS' debt.
For Syed Mokhtar and Tradewinds, the acquisition of Tajung Rhu resort, if it happens, will highlight one thing — his high debt level. Filings with CCM reveal that in its financial year ended December 2018, Tradewinds Corp incurred an after-tax loss of RM20.74 million on sales of  RM430.96 million. As at end-December 2018, Tradewinds Corp had RM4.16 billion in total assets, RM2.9 billion in total liabilities, and retained earnings of RM442.22 million.
In 2009, Syed Mokhtar privatised Tradewinds Corp and its related companies for RM1.5 billion. Other listed companies controlled by the business tycoon include diversified MMC Corp Bhd, Malakoff Bhd, DRB-Hicom Bhd and POS Malaysia Bhd.