This article first appeared in The Edge Malaysia Weekly, on March 18, 2019 - March 24, 2019.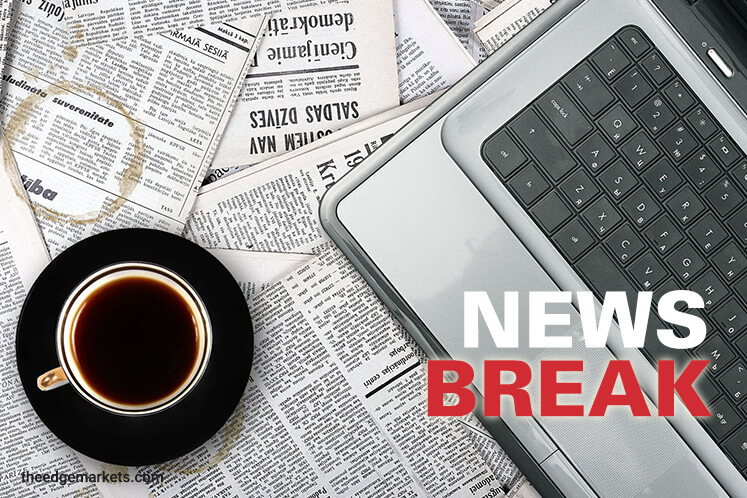 IN a sign of the times, Star Media Group Bhd is set to break from the tradition of having a newsman helm its operations.
Sources tell The Edge that Wong Eng Teng, currently chief operations officer at Prudential Assurance Malaysia Bhd, is set to be appointed group CEO of Star Media.
The engineering graduate will bring over 22 years of experience in information technology management and consulting to the publisher of one of Malaysia's longest-running English-language print dailies.
Eng Teng's arrival signals the group's push towards increasing digitalisation — an initiative that was already a priority under outgoing chief operating officer Roy Tan.
Five years after stepping into the newsroom in a management position, Tan is on his way out. He celebrated his last day last Friday, with a farewell breakfast with colleagues.
"Thanks for the assistance and support!" Star Media editorial and corporate advisor Datuk Seri Wong Chun Wai posted on Instagram on the same day. On Jan 1, Chun Wai retired as group managing director and CEO of the media group.
Chun Wai was with Star Media for more than 30 years. Yet, it was the arrival of Tan that gave the group its digital edge. With a background in media advertising and marketing, he joined the group's digital division in 2013 and was later made chief digital officer.
Eng Teng's background is also not in the newsroom. He joined Prudential as chief information officer in January 2014 after a three-year stint as the head of regional applications management at CIMB Group Bhd, and was later promoted to chief transformation officer in charge of information technology at Prudential. Subsequently, he was appointed COO.
Star Media has since seen several digital-focused transformations, such as replacing the position of editor-in-chief with chief content officer, and rebranding its editorial pieces as content.
However, the transition has not always been smooth. One of the digital ventures Tan oversaw was dimsum, an over-the-top video streaming service launched in 2016 that has burnt as much as RM40 million to RM50 million to date, sources tell The Edge. It is learnt that some RM100 million had been budgeted for the venture.
Tan told The Edge in an interview last year that dimsum "made exactly the amount of losses it should (have)." Even so, the new CEO is bound to review whether the venture is worth the cash bleed.
"We are of view that dimsum is still in its gestation period. Coupled with competitive offerings in the market, we do not discount the possibility that it could take longer than expected for it to break even," MIDF Research analyst Khoo Zhen Ye tells The Edge.
Another analyst with a local research house opines that as Star Media invested in dimsum's expansion to Singapore late last year, he thinks it is likely that the group will continue to push its case. "It may not be worth the impairments, and dimsum could also act as a new revenue stream in terms of non-intrusive advertisements and product placements," the analyst shares.
Have diversified revenue stream, say analysts
The new CEO will be joining at a turbulent time for the media industry as circulation and advertising revenue continue to slide.
Star Media's share price tumbled to a 19-year low of 63 sen after the group posted a maiden loss at the end of 2017. Ad revenue continues to decline.
But the group's cost rationalisation efforts have paid off to some extent. In its fourth quarter ended Dec 31, 2018, the group posted a net loss of RM9.6 million versus a loss of RM155.15 million in the corresponding quarter 2017 — 94% lower even though revenue declined 18.6% to RM93.04 million in the same quarter.
Analysts say the group should stick to its current cost-cutting path, but caution that it does not address declining ad revenue.
"Assuming advertising (revenue) intensity remains the same, Star Media should be able to uphold its earnings momentum. However, we view that there is a limit to its cost rationalisation strategy. The well-being of the group would still largely depend on its ability to generate higher revenue," MIDF's Khoo says.
Another analyst who declined to be named concurred. "They can be profitable if they cut print-related costs, which is something they have been doing by shutting down the Penang printing plant," the analyst opines.
However, he adds the group is unlikely to see much growth if it relies solely on its media business.
Although Star Media's 4QFY2018 results exceeded expectations, analysts are still unconvinced. Of the 10 analysts that cover the stock, four have a "sell" call while five recommend a "hold", according to Bloomberg data.
Only CIMB Research recommends a "buy", largely for its undemanding valuations, net cash position and property assets.
That said, investors seem to have responded positively to its latest results. The stock has gained 12 sen or 17.91% since the start of the year. It closed last Friday at 78 sen, valuing the media group at RM576.08 million.
It is worth noting that while changes to the group's management may be afoot, Star Media's largest shareholder has not changed. The Malaysian Chinese Association (MCA) still held a controlling 42.46% stake in the media group as at March 15.
In fact, its independent non-executive chairman Datuk Fu Ah Kiow is one of three members of a temporary special committee formed to oversee operations at Star Media following Chun Wai's retirement earlier this year.
The question remains as to how much the arrival of a new CEO — especially one who is less of a news hound but more IT savvy — will change things for one of the oldest media companies on Bursa Malaysia.
Save by subscribing to us for your print and/or digital copy.
P/S: The Edge is also available on Apple's AppStore and Androids' Google Play.