This article first appeared in The Edge Malaysia Weekly, on September 30, 2019 - October 06, 2019.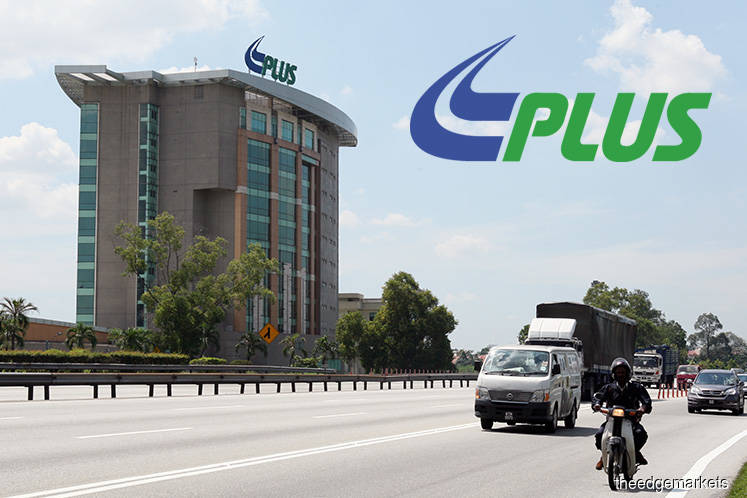 A Malaysian-led, Hong Kong-based private equity firm, RRJ Capital, has thrown its hat into the ring to make a bid for PLUS Malaysia Bhd. RRJ, led by Malaysian brothers Richard and Charles Ong, is offering RM3 billion cash to buy all of PLUS Malaysia. If the bid is successful, the company will reduce toll rates by 20% across the board.
Its proposal was submitted to Khazanah Nasional Bhd and Minister of Works Baru Bian last week, sources tell The Edge. Khazanah owns 51% of PLUS Malaysia via UEM Group Bhd while the Employees Provident Fund (EPF) holds the remaining 49%.
The proposal is to acquire 100% equity interest in PLUS Malaysia from UEM Group and EPF, together with their respective interests in the redeemable convertible unsecured loan stock (RCULS) issued by Project Lebuhraya Usahasama Bhd (PLUS), a wholly-owned subsidiary of PLUS Malaysia.
RRJ says its offer will give UEM Group and the EPF a good return.
"After taking into account the coupon received from PLUS by UEM Group and EPF from 2012 to 2018, the consideration of RM3 billion represents an annual return (IRR) of about 16.4% for UEM Group and EPF," according to the proposal document sighted by The Edge.
PLUS Malaysia is sitting on about RM30 billion in debt.
RRJ, which was founded in 2011 and has US$15 billion in assets under management, says it has engaged UBS AG and Newfields Advisors Sdn Bhd — founded by seasoned dealmaker Seow Lun Hoo — as its financial advisers for the proposal.
"RRJ welcomes any Malaysian pension fund to be part of our consortium," notes the document. In an interview with The Edge in April, Richard, who has a personal 5% stake in Alliance Bank Malaysia Bhd, said RRJ has earmarked about RM5 billion to invest in Malaysia this year.
The other salient points of the proposal include:
(i)    an extension of 20 years to the existing concession period;
(ii)    no subsequent increase in toll rates throughout the concession period;
(iii)    the existing compensation commitment by the government to PLUS in respect of the deferment of toll hikes will cease. This means that should this proposal go through, the government will not have to pay the RM2.7 billion from 2020 to 2025 that it has to under the current agreement with PLUS;
(iv)    the government will continue to guarantee to PLUS some of its debt; and
(v)    RRJ, through PLUS, will be responsible for the operation and maintenance of the 957km of highways in PLUS' portfolio.
RRJ also plans to engage traffic and engineering consultants from Massachusetts Institute of Technology and the University of California at Berkeley to review the entire operations of PLUS.
"We would introduce the latest technologies and systems, which are currently being used in Japan, Europe and the US. Electronic toll collection systems — such as EZPASS in the US, which would not require any toll booths — will be included.
"To reduce traffic congestion, we would study live traffic systems using big data and artificial intelligence (AI), implement differential pricing systems for peak and non-peak hours, set up special fast lanes for vehicles with more than two or three passengers and a dual electronic pricing system, higher toll rates for luxury cars such as Mercedes-Benz and BMW and lower for non-luxury cars," says the document.
On Sept 20, Prime Minister Tun Dr Mahathir Mohamad said Khazanah will sell assets that are "not useful to us" to raise funds to pay off the country's debts, adding that no decision had been made yet for Khazanah to dispose of all of its assets.
"There would be some control over certain industries, but as to government involvement in business, we have always believed that the government should not be in business. We're not good at it," Mahathir was reported as saying, in response to a question on whether Khazanah would continue to sell down its shares in government-linked companies, during a dialogue with fund managers at JPMorgan headquarters in New York last Thursday.
He said it would be better for business to be done by business people.
RRJ's offer is the second proposal to acquire PLUS Malaysia. The other is from Tan Sri Abu Sahid Mohamed's Maju Holdings Sdn Bhd.
The Edge reported in July that there are four scenarios to Maju's proposal. The first entails a 25% reduction in toll rates, which would see Maju getting a 10-year extension to the 2038 expiry of PLUS' concession.
The others entail Maju offering a 30% toll reduction with an extension of the concession for 15 years, or until 2053; a 33% toll reduction if the concession is extended for 20 years; and a 36% toll reduction for a 30-year extension until 2068.
It is understood that the Maju proposal is also contingent on the government extending the concession period and maintaining the government guarantee on PLUS' debt structure throughout the concession period and the extension.
While not very clear, it is also stated that the toll reductions will be implemented over a six-year period to maximise toll reduction.
The effective purchase price is RM3.5 billion, of which RM2 billion is in cash and the balance, a RM1.5 billion waiver of the compensation due from the government.
New Straits Times, quoting sources close to the government, reported that there is a proposal on the table for the government to take over 15 highways, including the North South Expressway (NSE), which is managed by PLUS, for a combined RM43 billion.
The possible acquisitions will be paid via the issuance of debt paper to the concessionaires.
Pakatan Harapan had promised to end the collection of tolls in its election manifesto. As this has been found to be not feasible, it is now looking at options to reduce toll rates.