This article first appeared in The Edge Malaysia Weekly, on January 14, 2019 - January 20, 2019.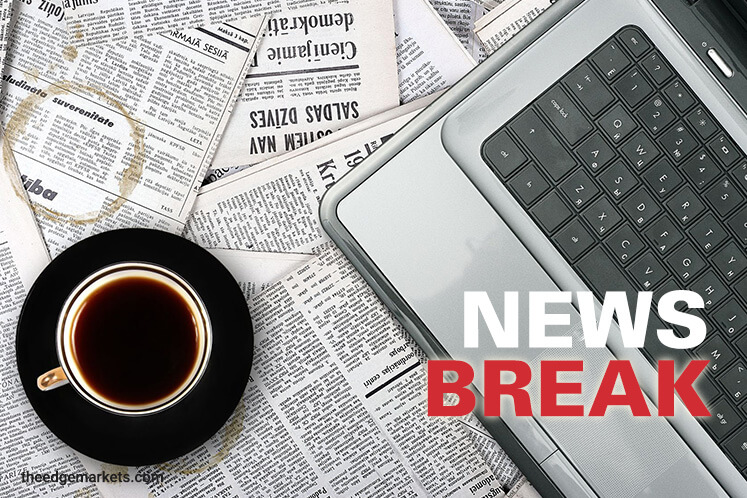 A check on what has happened with a little noticed 2016 land transaction in Genting Highlands has uncovered two interesting facts: (i) The seller of the 280 acres (118ha) was a company with links to the family of Tun Daim Zainuddin; and (ii) The buyer and parties involved in developing the land into Pavilion Genting Highlands includes companies of Tan Sri Desmond Lim Siew Choon and former Federal Territories minister Datuk Seri Tengku Adnan Tengku Mansor.
The Pavilion Genting Highlands project is being developed by Sering Manis Sdn Bhd, which is majority owned by Bursa Malaysia-listed Global Oriental Bhd (51%). The other ultimate shareholders of Sering Manis are Tengku Adnan (20%), Singapore based ABR Holdings Ltd (19%) and Aman Ikhtisas Sdn Bhd with 10% (see chart).
The freehold tract in Mukim Bentong, Pahang, was purchased by Sering Manis for RM170.67 million from Panji Selera Sdn Bhd in June 2016.
Marketing for the Pavilion project, a mixed-use development comprising luxury villas, resort apartments, resort hotels, retail and a nature theme park, is understood to have commenced late last year.
As the project's name suggests, the Pavilion brand, which is synonymous with Lim, is being used for the development. Lim, the brains behind the successful Pavilion Kuala Lumpur mixed-use development in Bukit Bintang, Kuala Lumpur, which is now part of the Pavilion Real Estate Investment Trust, has several other ongoing Pavilion-branded projects, including Pavilion Bukit Jalil and Pavilion Damansara Heights.
It is unclear if Lim has a direct link to Global Oriental, although it has been widely reported that he works behind the scenes at Global Oriental. Moreover, Lim's Pavilion brand is also being used by Global Oriental for its project in Jalan Ampang called Pavilion Embassy (see story on Global Oriental).
The people behind Sering Manis
A search on the Companies Commission of Malaysia website shows that Global Oriental directly owns 1% in Sering Manis and 50% via its 60%-owned Skyview Valley Sdn Bhd. Two other shareholders of Sering Manis are Dataran Hartajaya Sdn Bhd with 30% equity interest and Permai Puncakmas Sdn Bhd with a 19% stake.
The directors of Sering Manis are Tan Ching Pin, Chan Koon Wa, Ang Yee Lim, Wee Beng Aun, Othman Mohammad, Datuk Dr Tengku Rethwan Tengku Mansor (who is Tengku Adnan's brother) and Chin Hon Keong.
Dataran Hartajaya is owned by Tadmansori Holdings Sdn Bhd (66.67%) and Aman Ikhtisas Sdn Bhd (33.33%). Tengku Adnan owns all but four shares in Tadmansori. The four shares are held by his brother Tengku Rethwan.
Tadmansori, which describes its nature of business as investment holding and provision of management services, is an exempt private company. An exempt private company is exempted from filing its audited accounts on condition it is solvent and does not have more than 20 individuals as its shareholders.
The shareholders of Aman Ikhtisas are Major (R) Zainal Bador (51%), Major (R) Ismail Ahmad (48%) and Rosmanira Junoh (1%). Ismail and Rosmanira are also directors of the company. It is worth noting that the business addresses of both Dataran Hartajaya and Aman Ikhtisas are at Pavilion Tower.
The remaining 19% in Sering Manis is held by Permai Puncakmas, which is wholly owned by Singapore Exchange-listed ABR Holdings Ltd. ABR, a food and beverage company that owns and operates the Swensen's ice cream restaurant chain, ventured into property development in 2017, via its entry into Malaysia. The directors of ABR are Ang Lian Seng, Ang Yee Lim, Foo Sik Kuang and Lee Whay Hoong.
As for the directors in Dataran Hartajaya, they are Tengku Daud Shah Tengku Adnan, Tengku Rethwan, Zainal Bador and Ismail Ahmad.
Is there a conflict of Interest?
The connection between Tengku Adnan and Lim in the Pavilion Genting Highlands project will raise questions on whether their business collaboration creates a conflict in the dealings relating to the ongoing Taman Rimba Kiara saga. It also begs the question of whether a company controlled by him should have been actively in business while he was still a minister.
Memang Perkasa Sdn Bhd, which is 51% owned by Lim's Malton Bhd, plans to develop a project called Pavilion Taman Tun in Taman Tun Dr Ismail in Kuala Lumpur. However, the residents of TTDI object to the development of high-rise buildings on land that is a public park.
It has been revealed that the parcel, for which initially no lot title had been issued, subsequently came to be registered under Yayasan Wilayah Persekutuan, which was chaired by Tengku Adnan when he was the Federal Territories minister, until Barisan Nasional was voted out in May last year.
The new FT minister, Khalid Abdul Samad, had initially told the Save Taman Rimba Kiara Group — a pressure group set up by the residents — that he would review the project and had said it was possible for action to be taken as the project was in its early stages. More recently, however, Khalid said the development cannot be cancelled as it could cost DBKL RM200 million in compensation. He proposed that it be scaled down instead.
Last week, Segamat MP Hannah Yeoh, who sits on the joint working committee set up for all parties to work towards an acceptable solution for the project, requested that the developer resubmit a plan that is limited to four acres and not to encroach onto existing green space.
The project is under investigation by The Malaysian Anti-Corruption Commission (MACC) and Khalid has said the project would be cancelled if elements of corruption, abuse of power or fraud are found.
Incidentally, the MACC has charged Tengku Adnan, also known as Ku Nan, with two counts of corruption involving the receipt of RM3 million to facilitate land deals during his tenure as FT minister. He is alleged to have received RM1 million from property developer Datuk Tan Eng Boon via a cheque issued by Pekan Nenas Industries Sdn Bhd (now known as Paragon City Deveopment Sdn Bhd) to increase the industrial plot ratio for a development in Jalan Semarak.
Who is Panji Selera, the vendor of the land in Genting?
The large 280-acre tract in Bentong was purchased by Sering Manis from a company called Panji Selera. But who was the owner of the land located near the Genting Premium Outlet and just a short 11km to the peak? Based on multiple SSM searches, it appears that the shareholders of Panji Selera were initially Syaakirah Abdul Khalid and Aklif Amir — each with 50% equity interest.
The directors were Syaakirah and Khadijah Abdul Khalid. Khadijah's name also appears as a shareholder of Ikatanbina Sdn Bhd, where she holds a 60% stake. Ikatanbina is the majority shareholder of Bursa-listed Plenitude Bhd with a 32.35% stake. Aklif, meanwhile, appears in IB Hotel Management Sdn Bhd, with an address at Ilham Tower in Jalan Binjai, and he is also named as general manager of Plenitude Bhd Hospitality on LinkedIn.
The directors and shareholders of Panji Selera have changed since the 2016 transaction, although the old and new shareholders are somewhat related.
Muhammed Amir Zainuddin Daim, 24, and Muhammed Amin Zainuddin Daim, 21, are now directors and shareholders of Panji Selera — replacing Syaakirah and Aklif. Muhammad Amir was appointed director on Dec 21, 2017 while Muhammed Amin was made a director Oct 31 last year.
They are the sons of Tun Daim Zainuddin with Naemah Khalid, who is related to Syaakirah and Khadijah. It is believed that Daim's family has owned the land for many years.
Encouraging response to Pavilion Genting Highland
The Pavilion Genting Highlands development, located 4km from the turn-off to Genting Highlands and 11km from the peak, appears to be a multi-million ringgit project, if not multi-billion ringgit, given the vast size of the land.
Global Oriental did not respond to e-mail queries sent by The Edge. However, a website has already been set up to market the project, asking interested parties to select and register their preferred product. 1 Pavilion Property Consultancy Sdn Bhd, based in Pavilion Tower in Jalan Raja Chulan, is the exclusive property marketing consultant of Pavilion Genting Highlands. 1 Pavilion specialises in the sale and marketing of premium luxury properties under the Pavilion brand.
"Pavilion Genting Highlands presents an urban sanctuary that offers unique holistic experiences. Inspired by the lush environment, this retreat brings together natural attractions and adventures, fascinating retail discoveries and the space for rejuvenation and relaxation," the website says.
A telephone call to 1 Pavilion reveals that the project is likely to be launched in 2020 and has thus far received an encouraging response from both local and foreign parties. Those interested can choose from private villas and high-rise residential properties with layouts from one-bedroom to two- and three- bedroom units as well as dual-key units. It is learnt that the retail and hotel components are likely to be retained for recurring income.
Save by subscribing to us for your print and/or digital copy.
P/S: The Edge is also available on Apple's AppStore and Androids' Google Play.