This article first appeared in The Edge Malaysia Weekly, on October 7, 2019 - October 13, 2019.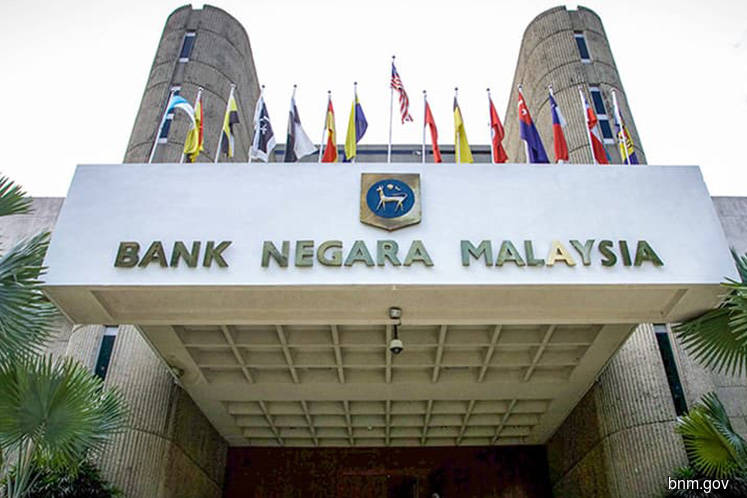 BANK Negara Malaysia has extended the timeline for the detariffication of fire insurance to next year at the earliest, industry sources say.
"The regulators undertook a review and that segment was targeted to be liberalised by this year. After meeting with industry players, it was decided that the sector needed more time," says a source.
He adds that the regulators are analysing the practicality of liberalising the fire insurance sector.
According to a senior executive of an insurance firm,  "The expectation was that it was supposed to be done this year, but now, the timeline has been moved to next year at the earliest".
He notes that growth in fire insurance has been minimal recently as it is pegged to loans growth.
It is understood that the review was to assess the readiness of consumers and industry players for further liberalisation of the insurance sector.
In the motor segment, the process of liberalising tariffs has already commenced.
Analysts contacted by The Edge expect the liberalisation of fire insurance tariffs to lead to stiffer competition and increased pressure on underwriting margins in the near term.
"Fire insurance margins are quite big here. Any price regulation from here could suppress the margins for that sector. Recall that the detariffication process was proposed in 2017. The first phase that was undertaken was for motor insurance. It is fire insurance next," says Clement Chua, an insurance analyst at Kenanga Research.
"We can see that margins for general insurers have narrowed following the detariffication of motor insurance and some margin compression is expected for fire insurance."
He says the expectation of a detariffication of fire insurance in the second half could have hit the share price of LPI Capital recently. From a 52-week high of RM16.37 in October last year, the stock has been on a downward trend and ended last Thursday at RM15.54.
"LPI has the largest proportion of fire insurance in its portfolio mix among listed insurers, making up 40% of its gross premiums and 65% of its underwriting surplus. So, if there is compression in margins, LPI will likely be hit.
"However, I think the stock still has upside potential given the current weakness in its stock price," Chua says. He has a target price of RM16.50 for LPI.
Kenanga Research has a "market perform" call on LPI, partly because of its attractive dividend yield. Four out of six analysts polled by Bloomberg have a "hold" and the other two, a "buy".
"At least for now, LPI seems compelling to hold as its dividend is quite attractive. We are predicting a high 4% dividend yield for both FY2019 and FY2020. It also has the Public Bank factor going for it," Chua says, pointing out that LPI gets insurance business leads from customers who take out mortgages with Public Bank, which helps its top line.
LPI is linked to Public Bank through tycoon Tan Sri Teh Hong Piow, who is a substantial shareholder of both companies.
According to AbsolutelyStocks data, LPI has the fourth highest dividend yield, at 4.4%, among the nine listed insurers.
When it comes to listed general insurers, Chua also likes Syarikat Takaful Malaysia as he believes the bancassurance partnership it has signed with Bank Rakyat is reaping benefits.
"Takaful's bancassurance partnership with Bank Rakyat is translating favourably into its earnings and we expect to see strong earnings growth in FY2019, followed by a normalisation in earnings come FY2020 given a high base in 2019."
Takaful's return on equity (ROE) of 30% is also the best compared with the industry average of 20%, he says. He has an "outperform" call on the stock and a target price of RM6.85. Takaful closed last Thursday at RM6.
Three out of eight analysts polled by Bloomberg have a "buy" call; four, a "hold";  and one, a "sell".
Data shows that Takaful and LPI have the highest ROE,  return on assets (ROA) and net margins among listed insurers.
AbsolutelyStocks data show that Takaful has a ROE of 36%, ROA of 4.04% and net margin of 11.9%, while LPI has an ROE of  16.1%, an ROA of 7.8% and a net margin 20.8%.