This article first appeared in Personal Wealth, The Edge Malaysia Weekly, on June 5, 2017 - June 11, 2017.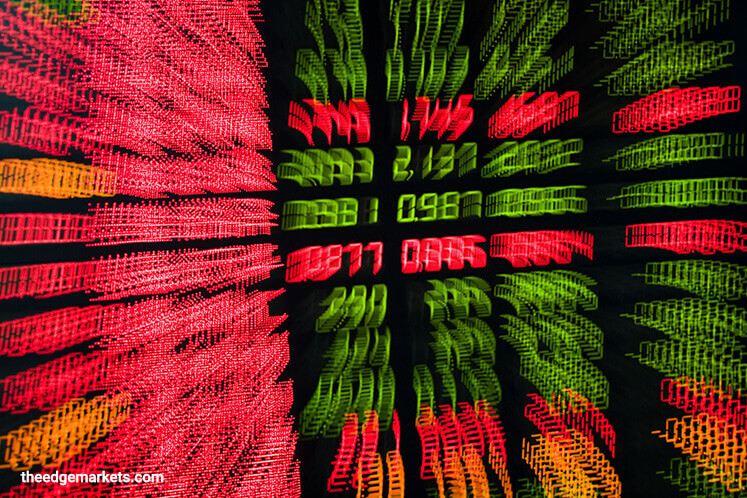 The introduction of new exchange-traded funds (ETFs) in the near future will benefit investors, financial planners, fund managers and ETF providers, say industry players.
Bryan Zeng, general manager of FA Advisory Sdn Bhd, is excited about the new types of products, such as inverse and leverage ETFs, which will provide investors with a new way to apply short selling and leverage strategies in their investments. He says these products will give investors and financial planners more options when it comes to navigating the challenging economic environment. 
"The prospect of having a variety of ETFs is very exciting as these types of investments are currently not available in Malaysia. If these can be implemented in an efficient manner, it will give investors and financial planners additional options that could help them navigate the ever-changing economic environment to reach their financial goals," says Zeng.
The ETF task force, chaired by the Securities Commission Malaysia, announced last month that it had recommended the introduction of new varieties of ETFs in the local market next year. 
In addition to inverse and leverage ETFs, the new products include commodity-based and smart beta ETFs. Commodity-based ETFs track the prices of a specific commodity, such as gold or silver, while smart beta ETFs track the movements of an alternative index that is constructed differently from a conventional index to enhance returns.
There are also synthetic ETFs, which could replicate the index movements of a market by utilising derivatives such as swap contracts, instead of buying the component stocks of the index, which may not be accessible to some ETF providers. 
Danny Wong, CEO of Areca Capital Sdn Bhd, is positive on the launch of these ETFs, particularly the synthetic ones, as they could provide investors with access to new markets and sectors. He says the new ETFs could spur providers to come out with more products that utilise derivatives, which they are currently unable to provide as they have no access to the stocks in these indices.
"This is beneficial to boutique firms such as ourselves that want to trade in a variety of markets and sectors that we currently have no access to. Unlike bank-backed fund houses, we do not have the capacity to trade freely in some regional and global markets or sectors," says Wong.
"With synthetic ETFs, we can enter more markets or sectors in a bull trend and do our stock-picking later. We will not be left behind the market trend due to our limited capability."
Wong is interested in any ETF that could provide exposure to developed market indices such as those in Europe and the US. He says the markets in developed economies are very efficient and it is hard for fund managers to stock-pick and outperform the benchmark. Thus, ETFs could provide access to the broader market movements of these countries.
Wong expects to see ETFs that provide exposure to different market sectors. "For instance, an ETF could provide us exposure to the mining sector. We only have a few mining companies in Malaysia, but there are many in Australia. Another example is an ETF that tracks crude oil prices, instead of us accessing the market indirectly via public-listed oil companies," he says. 
Mahdzir Othman, CEO of i-VCAP Management Sdn Bhd, a local ETF provider, says the introduction of these products will mean more ETF providers joining the industry. This will make the industry more vibrant and robust. 
"There are only a few providers here and sometimes we feel quite lonely. I am glad to see more industry players coming in so we can raise awareness and build the ecosystem together," says Mahdzir.
Zeng says some of the financial planners will be interested in distributing these ETFs and include them in their clients' portfolios, even though the intermediaries that distribute products do not charge any sales fees. "Sales charges and distribution incentives are not the only consideration. If these products are suitable for clients, I will not hesitate to recommend them."
He adds that the financial planning industry is moving from a commission-based model to fee-based one, which could help stem product-pushing behaviour and the intermediaries could focus more on the clients' real needs. This could help ETFs to be distributed more widely. 
Besides facilitating the new varieties of ETFs that will be made available locally, the task force has also recommended lowering the minimum capital requirement for ETF issuers to RM2 million from RM10 million previously. This will also help bring more ETF providers into the market, says Mahdzir. 
There are eight ETFs listed on the local bourse. The first — the ABF Malaysia Bond Index ETF, managed by AmFunds Management Bhd — was launched in July 2005. 
The other ETFs are the FTSE Bursa Malaysia KLCI ETF, CIMB FTSE Asean 40 Malaysia, CIMB FTSE China 50, MyETF Dow Jones Islamic Market Malaysian Titans 25, MyETF MSCI Malaysia Islamic Dividend, MyETF Southeast Asia Islamic Dividend and MyETF Thomson Reuters Asia-Pacific ex-Japan Islamic Agribusiness.
Challenges ahead
i-VCAP Management Sdn Bhd CEO Mahdzir Othman says the recommendations of the ETF task force, which is chaired by the Securities Commission Malaysia, are welcomed. Nevertheless, there are challenges ahead.
One of them is to get more fund houses to trade ETFs and drive liquidity in the market. There are currently only eight ETFs traded on the local bourse.
Mahdzir says most local fund houses have the mindset that ETFs do not add much value to their portfolios. "This mindset has to change. They have to view ETFs more openly when more products are available and see how they can utilise these products in their portfolios via different strategies." 
Another challenge he sees is for research houses to come out with good reports that are easily digestible by the man in the street. These research reports are among the recommendations of the ETF task force. 
"It is not easy for research firms to produce good ETF reports. They may not have tracked the movements of an index for the past few years to understand how it behaves. Also, while research firms may have a year-end target for certain indices such as the FBM KLCI, they may not have one for some sector-focused or alternative indices," says Mahdzir.
"Research firms will not be able to apply the same method of writing analyst reports for ETFs. They cannot analyse all the component stocks in an ETF. It will be very lengthy and hard to understand for the man in the street. They may need to sit down with industry players, such as ETF providers and fund managers, to discuss the issue."