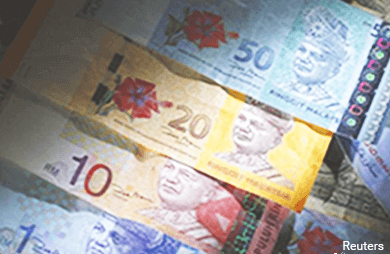 This article first appeared in Personal Wealth, The Edge Malaysia Weekly, on September 5 - 11, 2016.
US investment bank JP Morgan Chase & Co's recent decision to include sukuk in its bond indices bodes well for the sukuk market's development, says industry participants.
Ruslena Ramli, head of Islamic finance at RAM Rating Services Bhd, says introducing sukuk to an index improves the sukuk's liquidity and appeal to a wider audience. "The inclusion could further strengthen the sukuk market's competitive advantage and stimulate its growth potential."
Danny Chang, executive director and head of managed investments and products management at Standard Chartered Bank Malaysia, says for investors, the inclusion may potentially reduce liquidity risk and result in higher institutional ownership.
He adds that the inclusion of sukuk as a component of bond benchmark provides an indirect endorsement of the bonds' quality or ratings. "To some extent, it also signals sufficient bond liquidity as securities are only included in a benchmark if there is sufficient liquidity."
Ng Lee Peng, head of fixed income at Opus Asset Management Sdn Bhd, says the introduction of the two sukuk, which are the 7 and 10-year Malaysian Government Investment Issue (MGII), to the GBI-EM Global Diversified Index will improve the liquidity of the MGII market.
Investors will need to have MGII in their portfolio, especially if they are using the index as a benchmark, says Ng. "Foreign investors will be more willing to invest in MGII if they are liquid. Additionally, being more liquid also means that the MGII market will be more volatile as it will be subject to more frequent buying and selling that may be triggered by short-term events and foreign investors' sentiment. This is unlike the past when investors were mainly local and had a buy-and-hold strategy."
She adds that the inclusion will encourage more trading on the MGII market, benefiting institutional investors such as banks, funds and insurance companies. Retail and sophisticated investors, on the other hand, can benefit by investing in funds or unit trusts.
Beginning Oct 31, JPMorgan will include sukuk in its emerging markets indices for the first time to widen the appeal of Islamic instruments among global debt investors. Reuters reported that dollar-denominated sukuk from Turkey, Malaysia and Indonesia will be included in JPMorgan's flagship EMBI Global Diversified Index, which an estimated US$313 billion worth of assets are benchmarked against.
Eight sovereign and corporate sukuk will be introduced in five of JPMorgan's bond indices — the EMBI Global Diversified, GBI-EM Global Diversified, CEMBI Broad Diversified, CEMBI Diversified and JACI. According to its Aug 18 statement, sukuk will account for 0.35% to 0.99% of the total assets on the respective benchmarks.
Malaysia was the only country to have local currency sukuk included in JPMorgan's GBI-EM Global Diversified Index, which comprises higher-yielding local debt. According to Reuters, the two sukuk, which will mature in 2023 and 2026, are tracked by an estimated US$207 billion in assets under management.
With the news of the inclusion, MGII yields have come down significantly. Ng says the spread between Malaysian Government Securities (MGS) and MGII has tightened to 5 to 10 basis points (bps) from 15 to 20bps previously. As such, funds with exposure to MGII have already benefited from the inclusion.
"Some of our funds use the BPAM All Bond index, which includes sukuk. We have always had a substantial portion of our investment in sukuk issued by corporates — especially in the power, toll road concession and infrastructure sectors. With the inclusion of MGII [in GBI-EM], we will include more MGII besides MGS [to our funds] when we see more trading opportunities," says Opus Asset's Ng.