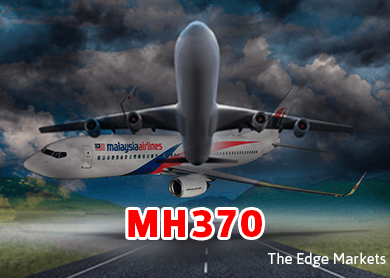 (June 29): In the latest theory to emerge on Malaysia Airlines flight MH370, a US pilot and aviation engineer now says that toxic fumes from a fire caused by lithium-ion batteries on board caused the plane to crash in the Southern Indian Ocean.
In an analysis posted on his website www.mh370site.com, Bruce Robertson said  the batteries had sparked a fire in the cargo hold, filling the aircraft with carbon monoxide. This caused co-pilot Fariq Abdul Hamid to turn the plane around and place it in a descent in order to perform an emergency landing.
However, Robertson suggested that Fariq had succumbed to the fumes, leaving MH370 to continue flying on autopilot for several hours.
He said the plane had likely taken a large radius left turn before then crashing into the ocean, west of Exmouth in western Australia, roughly 21 degrees south, 103 degrees east.
Robertson added that search teams had been looking in the wrong place as the current search zone spans an area further southwest, due west of Perth.
"Much too much time and money has been wasted on a fruitless search," he wrote.
Flight MH370 was en route from Kuala Lumpur to Beijing when it disappeared from radar on March 8, 2014. No trace of the aircraft has been found despite the most extensive search operation in aviation history.
All 227 passengers and 12 crew members on board are presumed dead after an official declaration from the government on January 29, classifying the incident as an accident based on international aviation rules.
On June 24, Go Phoenix, one of the three vessels involved in the search for MH370 ceased its deep-sea operations after its contract reportedly ended.
The Australian Joint Agency Coordination Centre (JACC), which oversees the search, said the two other vessels, Fugro Discovery and Fugro Equator, would return to the search area after resupplying.
Four days earlier, Transport Minister Datuk Seri Liow Tiong Lai said the first phase of the search mission would conclude at the end of the month.
"If we still can't find the remains, Malaysia is committed to continue with the second phase next month on the JACC, an action committee jointly formed by Malaysia, China and Australia," he was reported saying. – The Malaysian Insider