This article first appeared in The Edge Financial Daily, on September 3, 2019.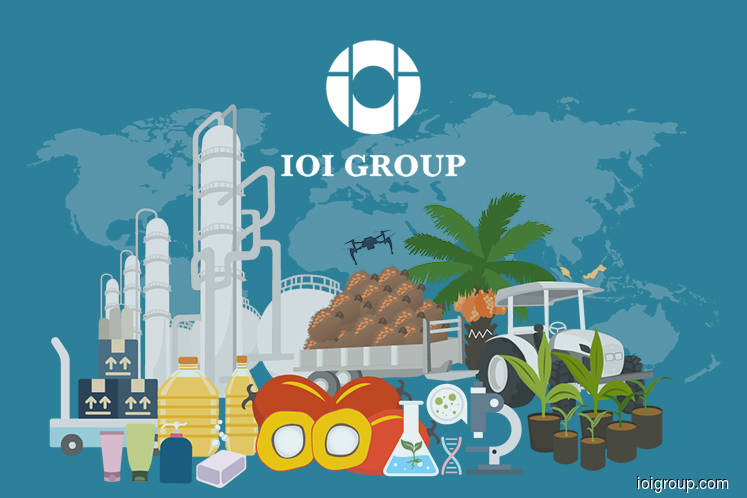 IOI Properties Group Bhd
(Aug 30, RM1.19)
Maintain buy with a lower target price (TP) of RM1.53: IOI Properties Group Bhd's core net income (CNI) of RM640.5 million for the financial year 2019 (FY19) was a tad below our and consensus expectations of 92% and 88% respectively. A full-year dividend of three sen was announced. We have excluded an impairment loss of  RM42.8 million from a joint venture (JV) and a fair value gain of RM93.4 million from our CNI.
Its earnings for FY19 improved 2.2% year-on-year (y-o-y) to RM640.5 million, despite revenue down 17.7% y-o-y to RM2.2 billion, from lower contribution from its operations in Singapore after completing The Trilinq.
Locally, a lower completion of projects led to lower revenue. An improvement in its core profit before tax compared with that for the previous year can be attributed to projects in China and a higher share of profit from JVs mainly from the sale of South Beach Residences in Singapore.
For the fourth quarter (4QFY19), its CNI fell 42.6% to RM109.2 million in tandem with revenue slipping 17% to RM497.8 million. Its CNI declined steeper than the fall in revenue partially because of a higher tax rate in China. Its 4QFY19 unbilled sales stood at RM610 million versus RM637.9 million in 3QFY19. Its FY19 new sales were at RM1.93 billion compared with RM1.88 billion in FY18.
IOI Properties recorded new property sales of about RM550 million, higher than RM341 million in 3QFY19, mainly contributed by the sale of projects in IOI Palm City in China. The new sales achieved is in line with the management's target of between RM1.8 billion to RM2 billion. In Malaysia, it has 58% of new sales, of which 34% came from the Klang Valley and 22% from Johor. This was followed by China at 39% and Singapore at 3%.
We are expecting new sizeable launches by IOI Properties in China and Malaysia. We maintained our "buy" call with an adjusted TP of RM1.53 from RM1.65 previously. We revised our FY20 forecast CNI by 6% to RM698 million following the weaker-than-expected results.
However, we maintained our "buy" recommendation as we reckoned its new sales of RM1.93b as robust. — MIDF Research, Aug 30