This article first appeared in The Edge Malaysia Weekly, on August 31, 2020 - September 06, 2020.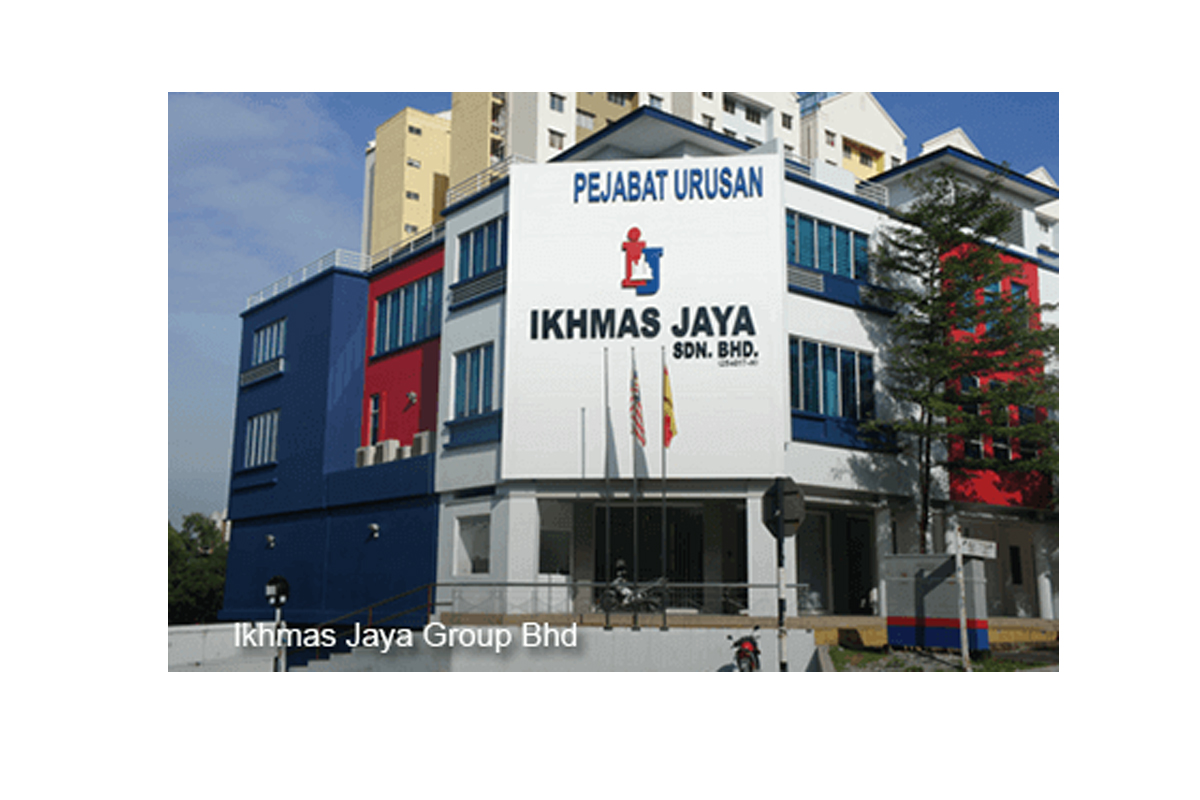 PILING and engineering firm Ikhmas Jaya Group Bhd was founded in 1992 by Datuk Ang Cheng Siong, Datuk Dr Khoo Ping Sen, Siew Mun Lout and Yap Yoon Fatt.
It is noteworthy that Ang, Khoo and Siew were former colleagues at Ho Hup Construction Co Sdn Bhd, now known as Ho Hup Construction Co Bhd.
Although Ikhmas Jaya is a prominent player in the local piling industry, having been involved in high-profile projects, the main issue the group has faced in recent years is debt collection.
In other words, it knows how to execute projects, but the same cannot be said about its ability to collect its debt, as its financial management is far from prudent.
Between 2017 and 2018, Ikhmas Jaya dropped a bombshell that Damai 88 — a serviced apartment project in Jalan Damai, off Jalan Ampang, in Kuala Lumpur that it was working on — had dragged down the performance of the whole group.
When Ikhmas Jaya finished about 25% of the construction works, the developer of Damai 88 had already owed the group more than RM30 million in outstanding payments.
The company then found itself at a crossroads, and had to decide whether to continue with the project or quit the job.
Ikhmas Jaya's newly appointed chief operating officer, Steven Choi, says that in hindsight, the previous management should have ceased working on the project.
"Unfortunately, they decided to continue and then they passed the point of no return. They finished the remaining 75% of the job, and the developer now owes them a total of RM95 million," Choi tells The Edge in an interview.
"The company ended up in a situation in which all its suppliers were coming after it for money, and yet it couldn't collect any money from the developer because the properties were not selling well."
Eventually, under a debt settlement, Ikhmas Jaya agreed to receive units in Damai 88 worth RM46 million to settle the outstanding debts.
It also led, however, to the group's slipping into the red in the financial year ended Dec 31, 2018 (FY2018) with a massive net loss of RM32.6 million, followed by a larger net loss of RM159.54 million in FY2019.
"It is really unfortunate that Ikhmas Jaya has fallen into this situation, all because of a single project. But, now, with us as white knights, we want to move forward to revive the company and bring it back to a healthy position again," says Choi.
More corporate exercises to come
Ikhmas Jaya is in the midst of raising RM13 million through a private placement, which will enlarge its share base by 39.46%.
The company has signed subscription agreements with 10 independent third parties, or a new group of investors, who will subscribe for 232.14 million new shares at an issue price of 5.6 sen apiece.
These businessmen have diverse backgrounds, ranging from the food and beverage industry to renewable energy and property development.
Choi, 54, is from the pharmaceutical industry and joined Ikhmas Jaya on June 1. "I was a regional marketing manager of GlaxoSmithKline plc, before I became a venture capitalist and private-equity consultant. Today, 70% of the doctors in the Klang Valley are my friends," he says.
Choi notes that Ikhmas Jaya has a team of diverse experts from various industries, as well as a strong business network, which will be beneficial to the group in its business expansion plans in the years to come.
"Definitely, our company needs to diversify our business ventures rather than rely solely on the construction business. We aim to make Ikhmas Jaya a mini consortium, so that every business associate can make his own value-added contribution to the group, giving us diversified income streams in the future."
Choi says the 10 placees are entrepreneurs and high-risk takers. "In hindsight, some might think they have secured a good deal because Ikhmas Jaya shares are currently trading at [about] 28 sen each. Before they signed the new share subscription agreements, Ikhmas Jaya shares were trading at as low as one to two sen. It almost became a Practice Note 17 company. Nobody dared to invest in it."
According to Choi, the 10 placees have put their confidence in the new management. He also believes the new equity shareholders can collectively restructure the company. "In fact, they have to pay us cash up front, although they still have not received the new shares yet."
He concedes that the RM13 million capital is insufficient for Ikhmas Jaya to clean up its balance sheet, but at least it is enough for the company to embark on a new journey.
"I can't share with you further details, pending our announcement to the stock exchange, except that we are planning more corporate exercises."
It is worth noting that Ang and Khoo had on Aug 6 ceased to be substantial shareholders of Ikhmas Jaya. Choi says, however, that he intends to retain their know-how and expertise.
"We are coming into Ikhmas Jaya as new equity holders and synergistic partners. But we hope that they will continue to stay on as directors or advisers of our subsidiaries," he adds.
At its lowest point of 1.5 sen in March, Ikhmas Jaya was valued at RM8.83 million. At last Thursday's close of 28.5 sen, its market capitalisation stood at RM167.67 million.
Capitalising on its resources
For the next two years, Choi says, Ikhmas Jaya will be adopting an asset-light model. Whenever the group needs support, it will embark on joint ventures with some of its 10 placees.
"We want to capitalise on the resources and strengths of our business associates. In fact, one of our placees, Gunung Resources Sdn Bhd, is ultimately owned by another listed company, Gunung Capital Bhd," he adds.
For now, piling and construction businesses will remain the company's bread-and-butter. Moving forward, the group will look for opportunities to invest in other profit-making companies that are involved in the healthcare, renewable energy, land and development businesses.
"On top of that, we intend to become a mini venture capital firm or, rather, an investment holding company once we have built up our financial resources and war chest. We also wish to invest in companies of our business associates, as long as we are able to derive synergies from them and increase profitability for the group.
"Like it or not, the profit margins of piling and construction businesses are declining. We want to gradually move away from this business," says Choi.
As at Dec 31, 2019, Ikhmas Jaya's outstanding construction contracts stood at slightly over RM600 million, derived mainly from three major projects. They are the Light Rail Transit Line 3 (construction of guideway, stations, park and ride, and ancillary buildings), the Duta-Ulu Kelang Expressway Phase 3 Section 2 (construction of the bridge structure at the Setiawangsa-Pantai Expressway), and the Sungai Pendang flood mitigation project in Kedah (upgrade of Sungai Choras' surrounding structures and associated works).
So far, Ikhmas Jaya has tendered for RM1.36 billion worth of jobs, mainly related to bridge construction. "While we want to diversify, we also need and want to be selective. We don't want to take on jobs that could give us potential collection problems. We will be looking at government contracts and concession projects, which can give us long-term stable and recurring income," Choi remarks.