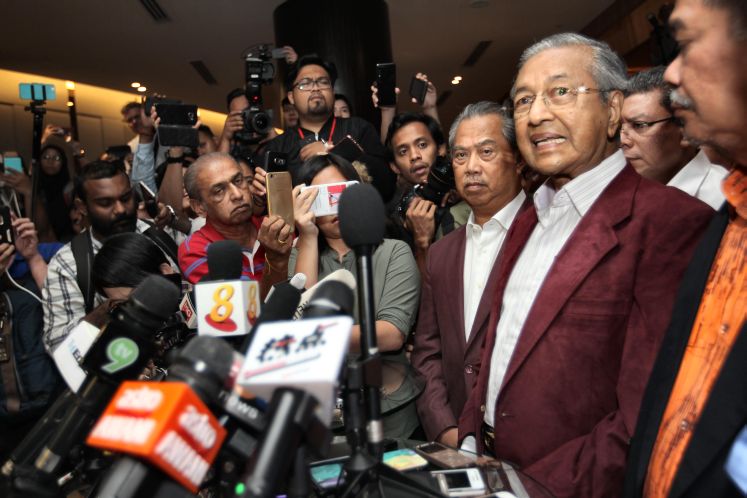 PETALING JAYA (May 10): Pakatan Harapan chairman Tun Dr Mahathir Mohamad has officially declared victory in the 14th general election (GE14).
At a press conference at 2.45am, Mahathir said he will be sworn in as the Prime Minister later today.
"When the palace heard that we have won a simple majority, they contacted us.
"As we contested (using the logo of) PKR, whose president is Datuk Seri Dr Wan Azizah, who is our designated Deputy Prime Minister, she explained to them about how the coalition collaborated," he said.
Mahathir, 92, added that he has contacted the chief secretary to the government requesting that today and tomorrow be declared as public holidays.
The chief secretary subsequently issued a statement declaring the two days as public holidays.
Moving forward, Mahathir said he has to "devise a new way of doing things" including the appointment of Ministers.
"So far we have only named our Prime Minister, Deputy Prime Minister, and Prime Minister in waiting (Datuk Seri Anwar Ibrahim).
"We haven't named the other Ministers, and I have to deal with four party presidents about it, it is going to be a headache," he said.
After he is sworn in, Mahathir said he will officially appoint Wan Azizah as his deputy.
Asked about the outgoing Prime Minister, Datuk Seri Najib Razak, Mahathir said: "I haven't heard from him, he has gone silent. We are not seeking revenge, we want to restore the rule of law."