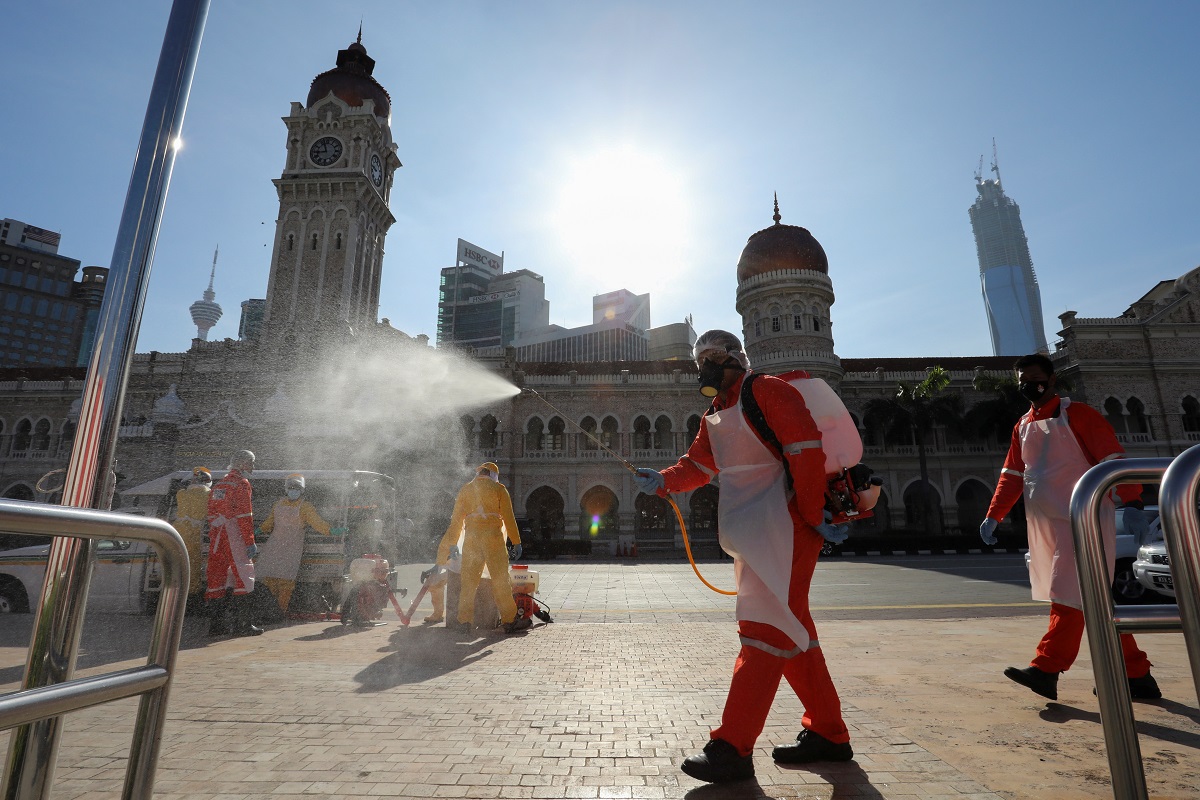 KUALA LUMPUR (Oct 26): Malaysia saw a fresh record of 1,240 new Covid-19 infections today, with Sabah accounting for three quarters of the cases.
All seven coronavirus-related deaths reported in the 24 hours as of noon today also took place in Sabah, bringing the nation's total to 236, said the Ministry of Health (MoH).
Today's daily tally is the highest since the pandemic began, with the previous record of 1,228 cases registered only two days ago. The country's total cases now stand at 27,805.
The ministry said active cases of Covid-19 in the country also reached a new high of 9,744 today.
The seven new deaths reported in Sabah involved four Malaysians and three foreigners, the youngest of whom was 27, while the oldest was 90, said MoH director-general Tan Sri Dr Noor Hisham Abdullah.
He said today's cases in Sabah represented a big jump from the 533 cases reported yesterday, and attributed this to more active case detections being conducted in the state.
He said 439 of the new cases in Sabah involved the Kepayan cluster.
Altogether 511 cases were detected from clusters, including 30 from the newly discovered Kapor cluster.
A total of 280 cases were reported after the screening of close contacts of Covid-19 positive patients, while 136 cases were detected via other Covid-19 screenings, he said at a media briefing.
Based on the latest two-week period data provided by the MoH's Crisis Preparedness and Response Centre from Oct 12 until 25, Sabah had 7,488 active cases.
Kota Kinabalu topped the list with the highest number of active cases, at 2,388, followed by Tawau (1,008) and Sandakan (849).
Seventeen health districts in Sabah have been categorised as red zones, meaning they are more than 41 active cases reported.
Noor Hisham said a total of 5,713 hospital beds are available in Sabah to treat Covid-19 patients, including 1,202 beds at hospitals and 4,511 beds at quarantine and low-risk treatment centres. The ministry has also sent over 200,000 RTK-Antigen sets to the state.
To date, Sabah has seen 12,745 cases — the highest among all states and federal territories.
This is followed by Selangor (4,145), Kuala Lumpur (2,966) and Kedah (2,048).
Noor Hisham said 194 cases were reported in Selangor (177) and Kuala Lumpur (17) today, accounting for 15.6% of the nation's daily tally.
Of these, 120 cases came from existing and new Covid-19 clusters.
Turning to Covid-19 clusters which are isolated in the prisons, Noor Hisham said the Seberang Perai Prison cluster recorded 57 cases, the Benteng Lahad Datu cluster (seven cases), Tapah Prison cluster (four cases) and the Tembok cluster (one case).
"Of today's 1,240 new cases, two were imported cases involving two foreigners who just returned from Russia and Ukraine," he said.
A total of 691 Covid-19 patients recovered from the outbreak today, bringing the total recoveries to date to 17,825.
Currently, there are 94 Covid-19 patients being treated in intensive care units, with 31 of them needing respiratory assistance.
Read also:
Covid-19: Three new clusters detected today — Dr Noor Hisham
Kathy Fong & S Kanagaraju