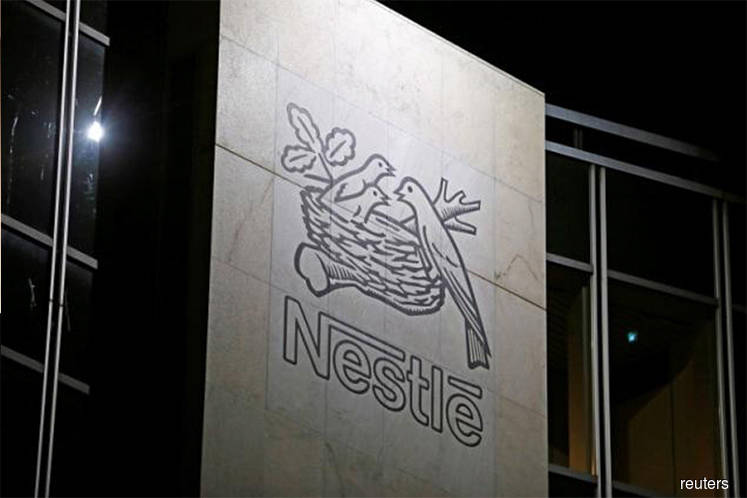 KUALA LUMPUR (April 25): Nestle (Malaysia) Bhd's improved first quarter financial results were within expectations, but analysts agreed that valuations for the stock were overstretched.
Nestle's core profit after tax (PAT) of RM231.2 million accounted for 31.6% of Hong Leong Investment Bank Research (HLIB Research)'s forecasted PAT, and 32.1% of consensus estimates.
HLIB Research analyst Gan Huan Wen noted that the first quarter is seasonally stronger for Nestle usually accounting for 29% to 35% of its full year earnings.
"[Quarter-on-quarter], core PAT accelerated to RM231.2 million (+73.1%) from RM133.5 million due to phasing of marketing spend as Nestle incurs disproportionately larger amount of marketing cost in 4Q and seasonally higher sales from Chinese New Year in 1Q," he wrote in a note today.
For the year ahead, CIMB Investment Bank Research analyst Kristine Wong said Nestle could benefit from the lower production and operating costs in 2018 as it leverages on its global purchasing hub to source its raw materials.
"We forecast gross profit margin to expand to 38.3%/38.8% for FY18F/19F respectively (from FY17: 36.7%) due to lower raw material cost assumptions and the strengthening of the ringgit, which should bolster margins," she wrote today.
In terms of Nestle's share price, both analysts agree that the valuations are unjustifiably rich, despite favourable domestic consumption indicators.
For HLIB Research's Gan, he believed that Nestle's entry into the MSCI and KLCI index in late-2017 may have forcefully inflated its share price due to accumulation from index tracking funds.
Meanwhile, CIMB's Wong said that at the current price, Nestle is currently trading at price to earnings (P/E) ratio of 50 times for FY18, which is five standard deviations higher than its historical five-year mean P/E ratio.
"Although we like its defensive business model, sturdy brand name and large consumer base, we think that valuations for the stock are now stretched and FY18-20F estimated dividend yields have compressed to an unappealing 1.9-2.2%," Wong added.
CIMB maintained its 'reduce' call on the stock with an unchanged target price of RM97.40, while HLIB Research downgraded it to a 'sell' call although it maintained its target price for the stock at RM112.30.
At 11.34am, Nestle fell 4% or RM5.90 to RM141.60 with 9,700 shares traded.