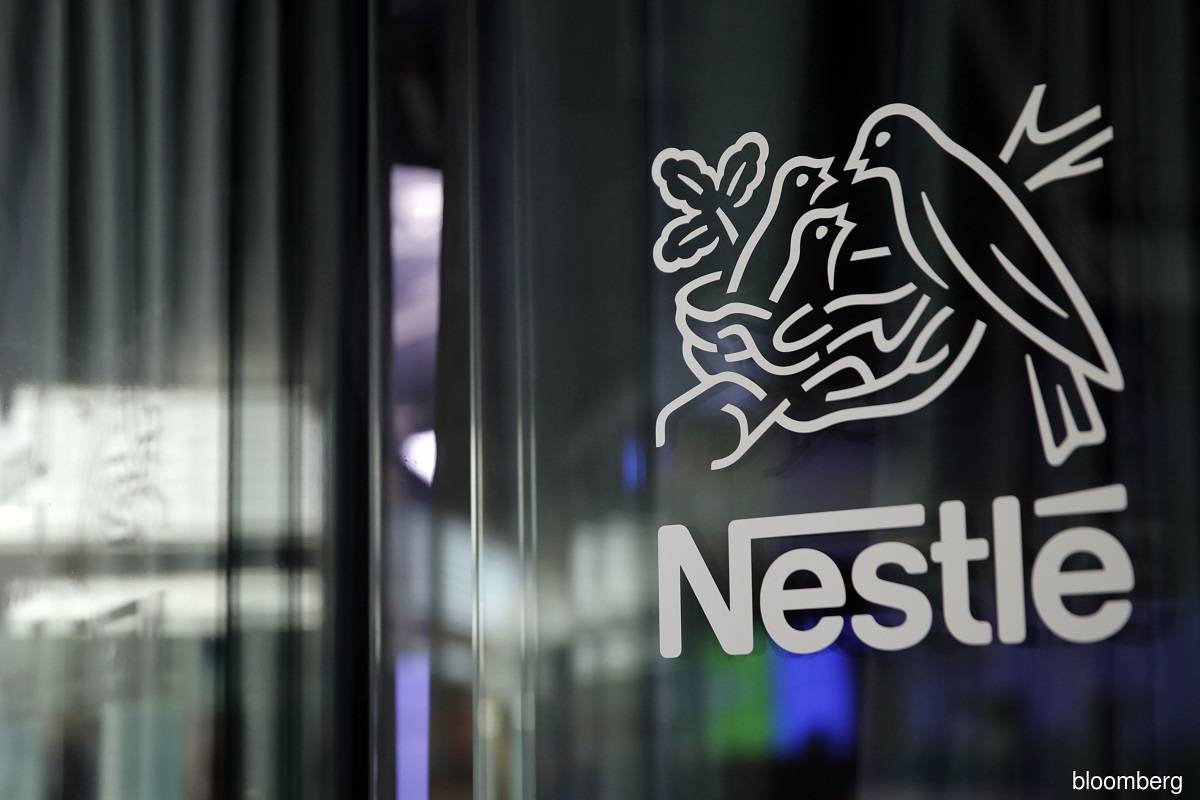 KUALA LUMPUR (Nov 2): Nestlé (Malaysia) Bhd warned of rising commodity food prices in its latest quarterly result announcement.
The food and beverage (F&B) manufacturer named high commodity prices as the key challenge ahead. "We expect the impact to be more pronounced in the coming months and especially in 2022. Nevertheless, we are confident that we will be able to maintain our positive momentum and deliver another year of solid results in 2021," it said.
Nestlé announced that its net profit grew 15.3% to RM148.02 million from RM128.39 million a year ago for the third quarter ended Sept 30, 2021 (3QFY21) due to improved top line growth and lower marketing expenses.
Quarterly revenue grew 3.62% to RM1.44 billion from RM1.39 billion a year ago, its filing with Bursa Malaysia showed.
Nestlé has declared an interim dividend of 70 sen per share, amounting to RM164.15 million, for the financial year ending Dec 31, 2021 (FY21). The dividend will be paid on Dec 15.
The group said the higher quarterly revenue was achieved on the back of sales growth in both the domestic and export markets, which grew by 3.4% and 4.5% respectively. The growth was driven by the group's F&B business which recorded a growth of 5.5% in 3QFY21.
Nestlé also said it recorded lower marketing expenses as marketing activities were limited due to enhanced movement control order (EMCO) restrictions in place during 3QFY21 as compared to 3QFY20 when restrictions were eased during the recovery MCO.
On a quarter-on-quarter basis, the group's net profit expanded 10% from RM134.53 million, while its revenue rose 4.3% from RM1.38 billion.
For the nine months ended Sept 30, 2021 (9MFY21), the group's net profit climbed 8.9% to RM457.71 million from RM420.23 million a year earlier, while its revenue increased by 6.04% to RM4.27 billion from RM4.02 billion.
Looking ahead, Nestlé remains positive on its prospects in Malaysia.
"With the national vaccination programme having surpassed 90% of the country's adult population (fully inoculated against Covid-19), we are hopeful that Malaysia's economic recovery will progress further and intensify in the coming months," it said.
It also pointed out that its sustainability journey continued to advance in 2021 and will further accelerate in 2022.
"We are accelerating our drive to shape a waste-free future and have expanded our door-to-door collection and recycling programme to new cities and aim to continue scaling it up to reach more communities.
"In the fourth quarter of 2021, we are also scaling up planting activities under Project RELeaf as we overcome the pandemic limitations of recent months," it said.
At Tuesday's (Nov 2) noon break, Nestlé's share price settled 90 sen or 0.67% higher at RM134.40, valuing the group at RM31.54 billion. Year to date, however, the counter had fallen 3.1%.