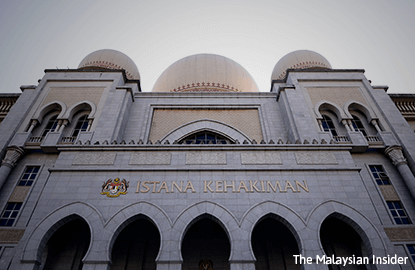 (Oct 9): Negri Sembilan Menteri Besar Datuk Seri Mohamad Hasan has welcomed the Federal Court's ruling that a shariah enactment banning cross-dressing is constitutional.
"I hope the decision made by the Federal Court will be a guide to all Malaysians regardless of race and religion, to realise the importance of the constitution and laws of every state," he said in a brief statement today.
Yesterday, the Federal Court overturned the Court of Appeal's decision declaring an enactment banning cross-dressing unconstitutional and void.
The five-man bench led by Justice Tan Sri Md Raus Sharif set aside the judgments made by the High Court and Court of Appeal, citing improper procedures used to commence the lawsuit.
The court said the three transwomen should have gone to the Federal Court as they were challenging the competency of the state legislature to make laws.
In November 2014, judge Datuk Mohd Hishamudin Mohd Yunus, who led a three-man Court of Appeal bench, declared the section was void as it violated their constitutional right of freedom of expression, movement and the right to live in dignity and equality.
Raus said the Court of Appeal ruling was null and void from the word "go".
"We hereby set aside the Court of Appeal and High Court rulings because the appeal was incompetent as the applicants used the wrong mode," he said. – The Malaysian Insider