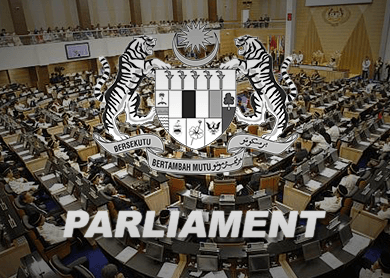 (May 27): Putrajaya has not scrapped the proposed National Harmony Bill as discussions are still underway on the need for the legislation.
Prime Minister Datuk Seri Najib Razak told Sim Tong Him (DAP-Kota Melaka) that plans for the law were still under discussion.
"If the government decides to enact the act, it will be like a preventive measure to complement the Sedition Act," he said in a written reply.
The bill was supposed to replace the colonial-era Sedition Act but Najib rolled back on his pledge in November last year when he announced at his party's annual general assembly that the Sedition Act will be strengthened.
Parliament passed the amendments to the law in April which now includes a provision to protect the sanctity of Islam, while other religions also cannot be insulted. It would also criminalise calls for the secession of Sabah and Sarawak.
Najib also said the proposed National Harmony Bill is aimed at inculcating national unity and to prevent any incidents which can affect national solidarity.
"To date, various actions have and still are being taken to get input and obtain views from stakeholders through forums and seminars," he added.
The National Unity Consultative Council (NUCC) working committee on law and policy was tasked to draft the bill, together with two other bills, namely the Racial and Religious Hate Crimes Bill and the National Harmony and Reconciliation Commission Bill.
It had also given its input and conducted public discussions in preparation of the new bills and handed over the draft to the council's main committee as well as the Attorney-General's Chambers and the Prime Minister's Department.
After amendments to the Sedition Act were passed, many, including those responsible for drafting the proposed bills, have been left wondering what would now happen to these bills. – The Malaysian Insider