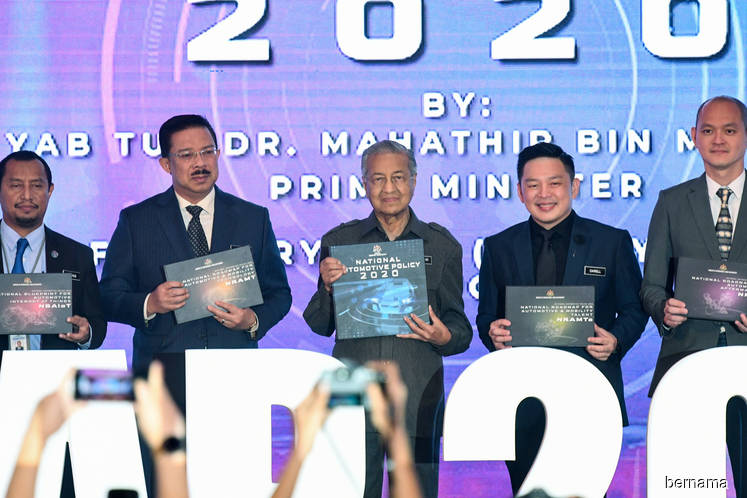 KUALA LUMPUR (Feb 21): The National Automotive Policy 2020, which was launched by Prime Minister Tun Dr Mahathir Mohamad today, outlines three directional thrusts to spur the development of the automotive industry.
The first direction is the development of technology and engineering, whereby critical components and systems for Next Generation Vehicles (NxGV), Mobility-as-a-Service (MaaS) and Industrial Revolution 4.0, including systems and components within automated, autonomous and connected vehicles (AACV), IR4.0 technologies, light weight material technology as well as hybrid, electric and fuel cell vehicles will be developed.
Secondly, the policy will also maintain the practice of customised incentives mechanism introduced in the previous NAP launched in 2014, based on cost benefit analysis of specific business proposals by investors.
Thirdly, the policy also includes measures to increase export development, not only for vehicles and components, but also for the after-market and services sector.
For more stories on the NAP 2020, click here.