This article first appeared in The Edge Malaysia Weekly, on April 22, 2019 - April 28, 2019.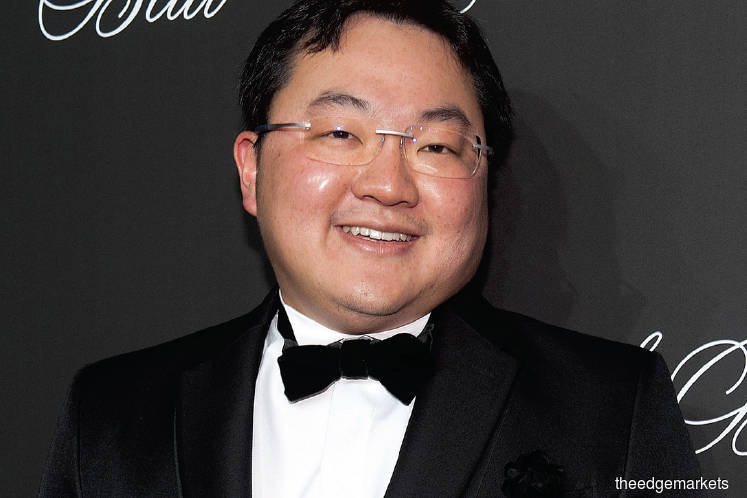 Photo by AFP
"I never said I was cheated by Jho Low," former prime minister Datuk Seri Najib Razak had said less than six months ago.
The words are still ringing in one's ears. However, Najib, through his lawyers, has now changed his tune.
In response to mounting criticism and speculation about the operations of 1Malaysia Development Bhd (1MDB), Najib had stated clearly that fugitive financier Jho Low, whose real name is Low Taek Jho, had no connection with 1MDB.
Subsequently, he denied he was cheated by Jho Low after he was charged in court over the 1MDB scandal.
And now, Najib, through his lead counsel Tan Sri Muhammad Shafee Abdullah, seems to be creating a new narrative by saying he is actually a "victim" of Jho Low's conspiracy.
Perhaps Najib's memory is like a sieve. Let us recap what he had said previously as reported in various media over the past few years.
March 16, 2015
Najib: Jho Low has nothing to do with 1MDB
Jho Low had never worked for 1MDB, the former prime minister said in a written reply to then Wangsa Maju MP Datuk Dr Tan Kee Kwong to clear the air on speculation over 1MDB's ties with Jho Low.
However, Jho Low, in an interview with South China Morning Post, claimed he was being made a political scapegoat due to his long-time friendship with Najib's stepson, Riza Aziz.
The fugitive businessman denied any involvement in 1MDB's operations and decision-making process.
June 29, 2018
Najib: Why Jho Low has been given important role in 1MDB
The former prime minister said Jho Low was representing 1MDB's Middle Eastern partners in the state fund's joint-venture fiasco with PetroSaudi International.
In an exclusive interview with news portal Malaysiakini, Najib conceded that Jho Low was supposed to have a "special relationship" with Middle Eastern royalty, which had impressed him.
Nov 24, 2018
Najib: I never said I was cheated by Jho Low
He denied he was cheated by Jho Low in connection with the 1MDB scandal and claimed his words had been spun by a news portal.
He said this at an event, Coffee Talk with the Former Prime Minister, held at the Maran Umno Hall.
"I said if [the lies were] proven [true], then [yes] we have been cheated by him. I also want to say that I have never denied knowing him, I never denied."
Najib stressed that this as his answer in a reply to a question by Karangkra editorial adviser Datuk Abdul Jalil Ali in a live interview on Sinar Haparan's Facebook page on Nov 22 last year.
April 15, 2019
Najib's lawyer: Prove Najib knew funds in AmBank account illegal
His lawyer Shafee asked the prosecution to prove that Najib was actually aware and complicit that the funds that went into his AmBank account were related to the RM42 million allegedly diverted from SRC International Sdn Bhd.
Speaking to reporters on day two of Najib's SRC trial, Shafee said the prosecution was obliged to prove that Najib was aware that the money came from an illegal source.
He said it was the job of the prosecution to show Najib was complicit and part of the conspiracy.
April 17, 2019
Najib's lawyer: Najib is a victim of Jho Low and gang's conspiracy
Again, Shafee claimed that Najib was actually a victim of Jho Low's conspiracy.
He was speaking to the media at the end of the fourth day of Najib's trial. He claimed Najib managed his AmBank Islamic personal accounts through nominees.
"Why would someone in Kuala Lumpur bring back illegal money into his backyard here? Why would I do that when the money is already in overseas? You must be bodoh lah!" said Shafee.