This article first appeared in The Edge Malaysia Weekly, on June 3, 2019 - June 09, 2019.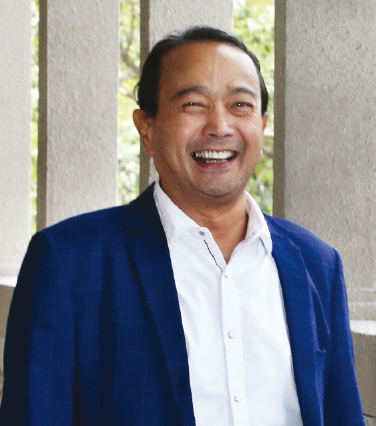 Shamsul Photo by Sam Fong/The Edge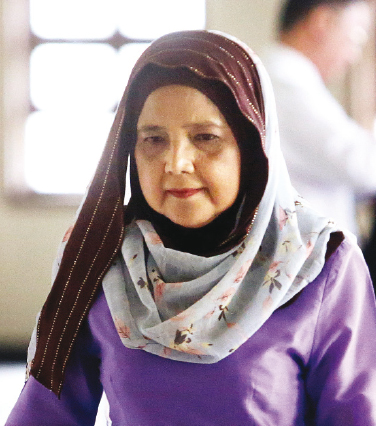 Azian Photo by Sam Fong/The Edge
DATUK Seri Najib Razak's SRC International Sdn Bhd trial continued after a week of non-proceedings as Datuk Dr Shamsul Anwar Sulaiman was recalled for cross-examination by Najib's lawyers. Datuk Azian Mohd Noh, the former CEO of Kumpulan Wang Persaraan (Diperbadankan), also testified before Kuala Lumpur High Court judge Mohd Nazlan Mohd Ghazali. Hearing will continue on June 10 after the Hari Raya break with Azian's testimony.
37 Datuk Dr Shamsul Anwar Sulaiman, 58
The former general practitioner testified that he was forced to follow orders issued by Yayasan Rakyat 1Malaysia (YR1M) CEO Ung Su Ling and YR1M project director Dennis See Thuan Buan when the company's Affin Bank accounts were used as a transit stop before the funds were transferred out.
He claimed he had discovered that SRC remitted millions of ringgit to Ihsan Perdana Sdn Bhd (IPSB) only after authorities began investigations, and insisted that he was under the impression that the money was going towards corporate social responsibility (CSR) works.
In a brief phone conversation after his release from MACC remand, Shamsul said SRC director Nik Faisal Ariff Kamil told him that the RM42 million deposited by him via IPSB's accounts came from SRC.
During the four-day remand by the MACC in July 2015, Shamsul said the MACC had suggested that he had abetted in the case.
Nik Faisal, who was appointed by Najib as his authorised person to manage the latter's AmBank bank accounts, is currently in hiding.
38 Datuk Azian Mohd Noh, 66
Azian, who was the former CEO of Malaysia's largest public services pension fund, said she received a loan application letter signed by SRC director Nik Faisal Ariff Kamil directly from Datuk Seri Azlin Alias in June 2011.
She said Azlin delivered the letter by hand when they met at the lobby of a hotel in KL Sentral, Kuala Lumpur.
Azlin, who was Najib's former principal private secretary, died in a helicopter crash in 2015.
Azian testified that the letter had contained Najib's handwritten note of approval.
According to her understanding, the note, "Agree with this proposal", meant the former premier was agreeable to KWAP giving the RM3.95 billion loan to SRC.
However, she agreed with Najib's counsel that no one in the fund was "compelled" to act in accordance with the government's intent to lend money to SRC.
"I personally did not take that letter as an instruction," she said, explaining that Najib's handwritten note in the letter did not amount to an instruction.
Nonetheless, consistent with KWAP's Fixed Income Department assistant vice-president Amirul Imran Ahmat's earlier testimony, Azian also recalled that former KWAP chairman Tan Sri Wan Abdul Aziz Wan Abdullah had informed her that Najib wanted the fund to expedite SRC's application for the first RM2 billion loan.