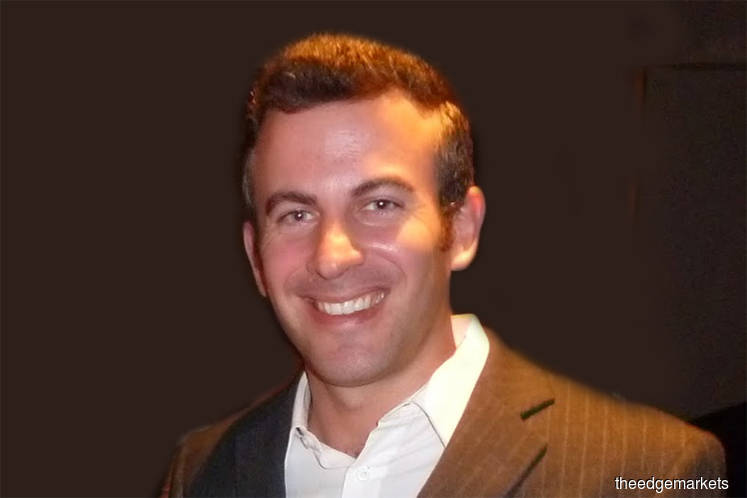 KUALA LUMPUR (Nov 12): Datuk Seri Najib Razak's former media advisor Paul Stadlen (pictured) has escaped attempts to arrest him in his home country, the United Kingdom, and is believed to be hiding in Israel.
Sources tell The Edge that Stadlen, who was charged in absentia for money laundering at a Kuala Lumpur Magistrate Court in February, had gone to Israel in the middle of this year and has not returned.
Following an extradition request made by Malaysia, the Westminister Magistrates' Court in London issued a warrant of arrest for Stadlen on Oct 10, but attempts by the police to get him failed. It was then discovered that he had fled to Israel.
Malaysia has no diplomatic relations with Israel.
Stadlen used to work for APCO International, which for many years was the PR advisor to various Israel governments. APCO coined the concept of One Israel, which was later adopted by Najib. When he became Prime Minister in 2009, he introduced the 1Malaysia slogan.
Stadlen, who was Najib's spin doctor for nine years, was slapped with two money laundering charges involving RM14.3 million by the Malaysian Anti-Corruption Commission (MACC).
He fled Malaysia immediately after Barisan Nasional (BN), led by the former prime minister, lost the 14th General Election held in May last year.
According to the first charge, Stadlen was accused of ordering the transfer of an RM8.2 million payment from illegal activities from a bank account of a client of law firm Messrs Hafarizam Wan & Aisha Mubarak to several individuals and a company in 27 transactions between June and December 2014.
The second charge stated that he ordered the transfer of RM6.1 million from illegal activities from the bank account of the same client of the law firm to several individuals and a company in 16 transactions between January and August 2015.
Both charges, framed under Section 4(1)(a) of the Anti-Money Laundering and Anti-Terrorism Financing and Proceeds of Unlawful Activities Act 2001, carry a maximum fine of up to RM5 million or a maximum jail term of five years.