This article first appeared in The Edge Financial Daily, on October 16, 2019.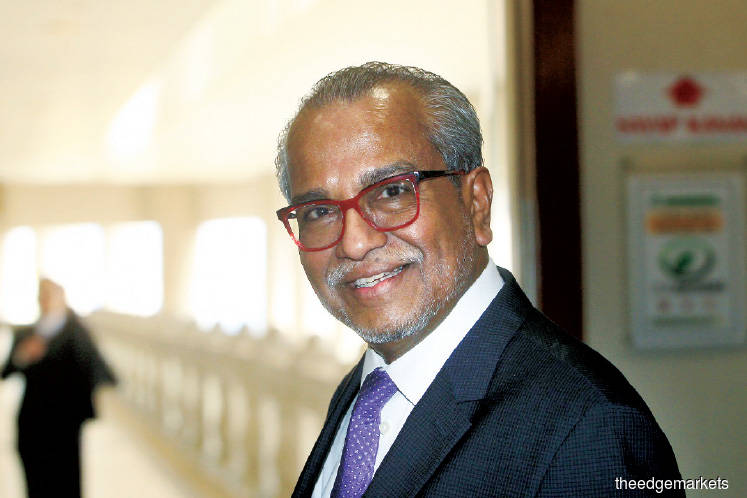 PUTRAJAYA: Former premier Datuk Seri Najib Razak and lawyer Tan Sri Muhammad Shafee Abdullah (pic) have been allowed to continue challenging the appointment of former Federal Court judge Datuk Seri Gopal Sri Ram as the prosecutor in their cases in the High Court.
A three-member Federal Court bench, led by Chief Justice Tan Sri Tengku Maimun Tuan Mat, yesterday dismissed the applications by the Attorney-General's Chambers (AGC), Sri Ram and the government for leave to appeal against an earlier decision by the Court of Appeal granting the duo permission to make the challenge.
In civil proceedings before the apex court, an appeal is not automatically heard as leave has to be gained first.
Justice Tengku Maimun, in a unanimous decision, said the apex court is satisfied that the present application for a judicial review is different from the criminal application on the same matter.
"They are two distinct and separate applications (one is criminal and the other is civil by way of judicial review). We agree there is no multiplicity of proceedings.
"The threshold of leave under Section 96 of the Courts of Judicature Act 1964 has not been met. Hence, we uphold the decision by the Court of Appeal and make no order as to costs," she said in her judgement.
Sitting with Justice Tengku Maimun were Federal Court Judges Datuk Mohd Zawawi Salleh and Tan Sri Idrus Harun.
With this, the hearing of the merits of Najib and Muhammad Shafee's application will proceed on Oct 25 before High Court Judge Datuk Seri Mariana Yahya.
The AGC, Sri Ram and the government were represented by senior federal counsel Alice Loke, who is the head of the AGC's Civil Division, and senior federal counsel Shamsul Bolhassan.
Muhammad Shafee appeared for Najib, while lawyer Harvinderjit Singh represented Muhammad Shafee.