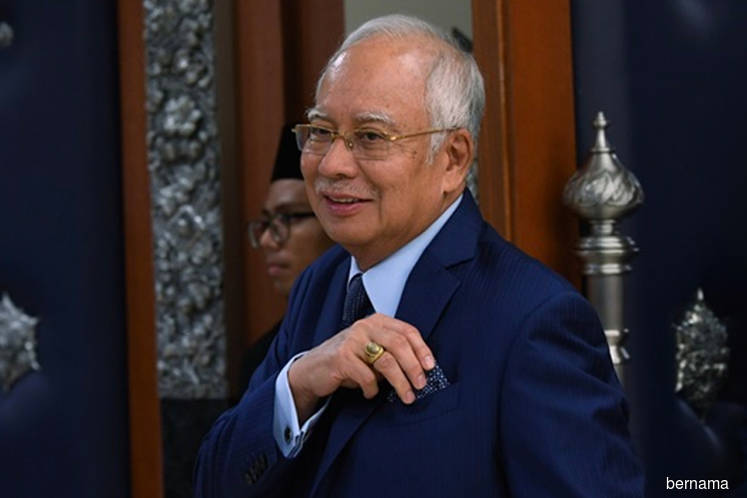 KUALA LUMPUR (Aug 15): Former prime minister Datuk Seri Najib Tun Razak said he will not object to the proposed reopening of the 1Malaysia Development Bhd (1MDB) investigation by the Public Accounts Committee (PAC) as "the truth should be known".
"I have nothing to object because we want to learn the truth. So, now if PAC wants to reopen (the) 1MDB (probe), it is their right but don't go on a fault-finding mode," Najib told reporters at the Parliament lobby today.
It was reported that Finance Minister Lim Guan Eng had earlier today filed a motion in Parliament for the Auditor General (AG) and PAC to reopen a detailed investigation on 1MDB. It was reported that Lim filed the motion via an Orders Paper.
"(The MoF (Finance Ministry) asks) that Dewan Rakyat resolves that the AG and PAC conduct again a detailed investigation on the embezzlement of monies and the scandal with regards to 1MDB and its related companies in order to restore the dignity of the Dewan Rakyat; and that all related information should be made public," the Orders Paper indicates.