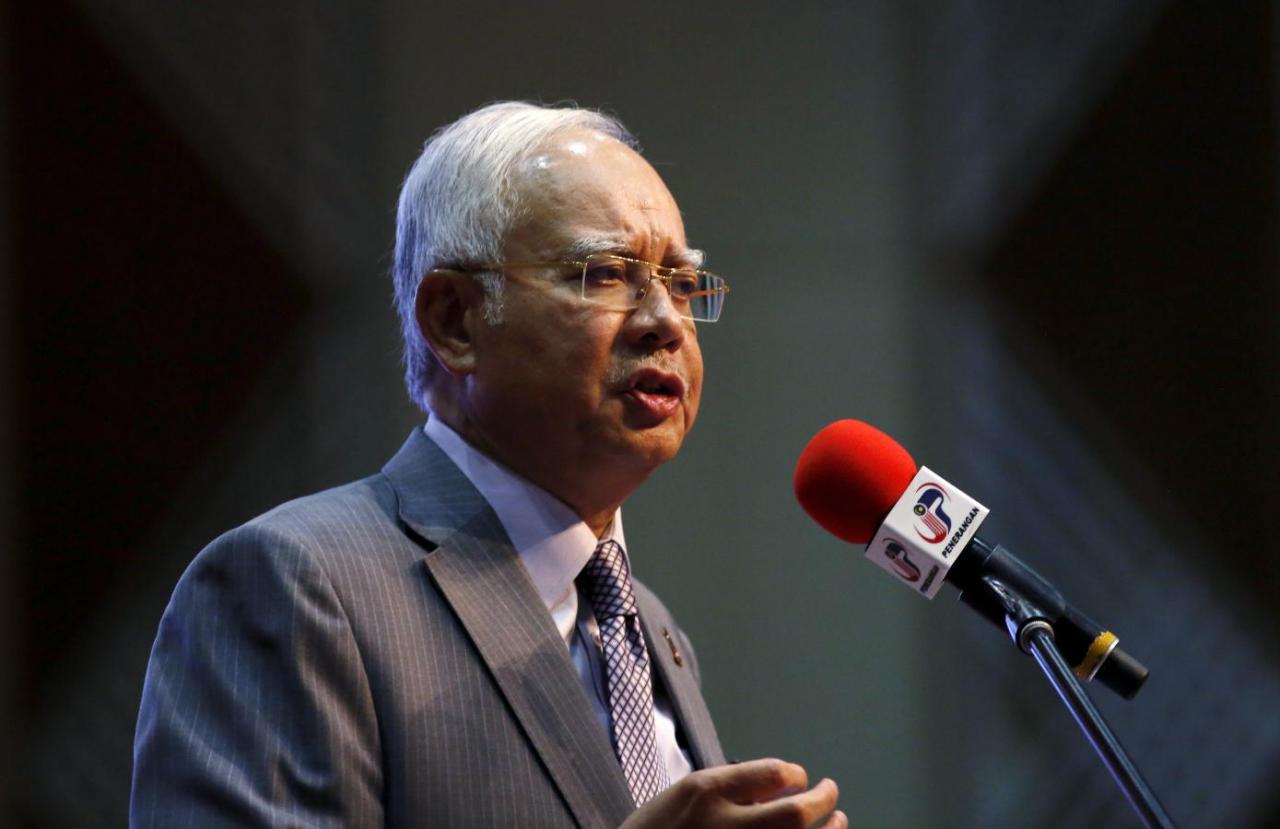 (Oct 22): Former Prime Minister Datuk Seri Najib Razak has refuted Finance Minister Lim Guan Eng's claim that Malaysia will get back RM10.02 billion from the cancellation of the East Coast Rail Link (ECRL) project.
In a Facebook post today, Najib said the ECRL project is funded by a 20-year loan from the Exim Bank of China and all payments of RM19.6 billion to CCCC (China Communications Construction Company Ltd, the project's contractor) so far were made directly from this bank.
"If the project is cancelled now, the bank will cancel our loan and will ask us to repay the loan immediately.
"So there's no way Malaysia will get back RM10 billion because this will be returned to the Exim Bank. In fact, we will be asked to pay the balance of RM9.6 billion already paid by the bank.
"Did the government take this matter into account and set up funds to make this payment?" he asked.
Najib added that for several years, Pakatan Harapan (now in power) had claimed that the ECRL project's cost of RM55 billion was extremely high and stated that the real cost was only RM30 billion.
"I have asked the (PH) Government to provide proof from where it got the true cost of RM30 billion.
"When we decided to embark on the ECRL project, we were not only looking at the impact of economic benefits on East Coast economic development directly and indirectly to the people beyond its cost, but we also took into account the impact of the benefits of a two-way relationship with China including the increase of export of palm oil and other items to China.
"We also took into account the growth of Chinese tourists to Malaysia and money they brought into this country. For example, last year, Chinese tourists brought in RM13 billion directly into this country.
"However, there is a 35% reduction recently in arrivals of Chinese tourists and this may be because our relationship is getting colder with the nation.
"At the same time, the arrival of Chinese tourists to Thailand, Indonesia, Vietnam, Cambodia and some countries in this region increased during the golden week's holidays while the numbers for our country are down.
"Why are we losing out when other countries get benefits?" he asked.