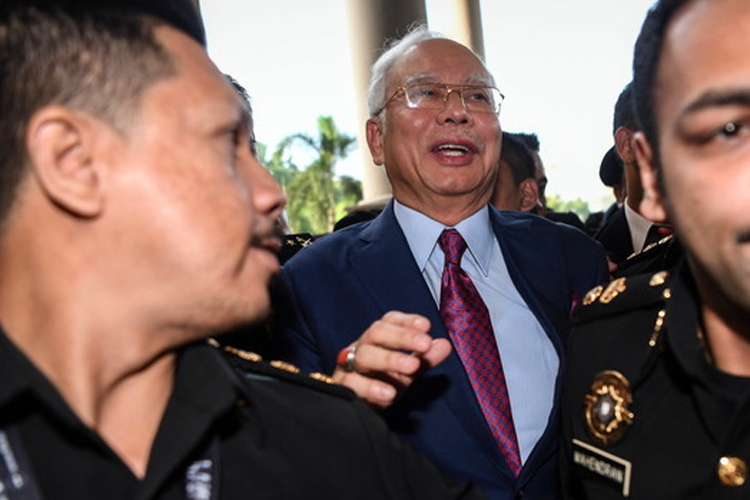 (Oct 31): Former Prime Minister Datuk Seri Najib Razak has reiterated that it is in fact International Petroleum Investment Co (IPIC) that owes money to 1MDB which is payable to 1MDB by 30 December 2020.
In a Facebook post today, Najib said the settlement agreement was to end the 1MDB issue so that every sen in 1MDB can be recovered.
"That's why I have requested at least five times, calling on the (PH) Government to reveal the 2015 and 2017 settlement agreements between IPIC and 1MDB to prove that I always prioritized national interests and always ensured protection.
"However, the government ignored these repeated pleas to allow the people to know the facts.
"Someone asked why I did not disclose or comment on this solution in the past.
"This is because it is not easy to make allegations when you are in the position of Prime Minister especially if it involves a foreign government."
He pointed out that after the Malaysian Government announced yesterday that it was seeking to relieve itself from the obligation to pay the balance of the US$4.32 billion to IPIC or Aabar Investments PJS by applying to the High Court in England for an order to set aside a Consent Award recorded on May 9, 2017 by an Arbitration Tribunal sitting in London, IPIC issued a statement stating that 1MDB did not owe any money to IPIC "which clearly contradicts the statement of the Pakatan Harapan Government".
Najib posted a Reuters report that said: "Abu Dhabi state fund Mubadala, which merged with IPIC last year, said it was not aware of any legal action challenging the outcome of the arbitration.
"There remains in place a legally-binding settlement agreement that was agreed to by the arbitrating parties," Mubadala said in an emailed statement to Reuters.
It said 1MDB did not currently owe any debt to IPIC or Mubadala.
"The 1MDB group issued US$3.5 billion of notes to various noteholders for which IPIC has given guarantees to those noteholders. As issuer, the 1MDB group has the primary liability to pay the noteholders regular interest coupons and to repay the principal amount at maturity," it said.
Najib asked: "Who's right, who's wrong? Logically, surely the party that is owed billions to it by 1MDB will not eventually say that in truth 1MDB does not owe it anything."