This article first appeared in The Edge Financial Daily, on April 12, 2019.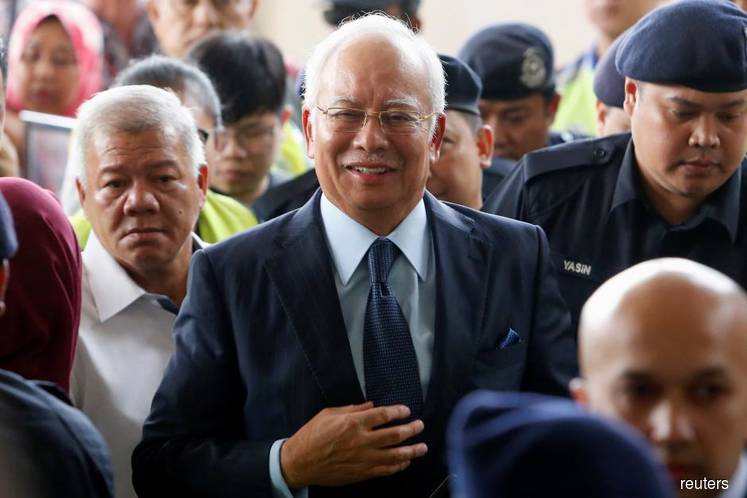 KUALA LUMPUR: Datuk Seri Najib Razak's disclosure of the embargoed Federal Land Development Authority (Felda) White Paper on his Facebook page ahead of its tabling in Parliament on Wednesday will be referred to Parliament's Rights and Privileges Committee.
This follows a change in a motion by Deputy Minister in the Prime Minister's Department Datuk Liew Vui Keong, from a three-month suspension for Najib to his referral to the committee.
The new motion was passed in Dewan Rakyat with 86 members of parliament (MPs) in favour and 33 MPs against.
"This will provide the opportunity for YB Pekan under the concept of natural justice to explain why the embargoed document was posted on his social media account," said Liew.
The Dewan Rakyat Speaker has the prerogative to appoint the chairman of the committee, he added.
In his Facebook post on Tuesday, Najib (Barisan Nasional-Pekan) posted a section of the White Paper which discussed the put option for Felda's purchase of a 37% stake in PT Eagle High Plantations Tbk from PT Rajawali Capital International.
The White Paper, which was passed to all MPs, was embargoed until Wednesday, 11.30am. Opposition and government MPs crossed swords over the motion, with the opposition claiming that the embargoed document was published on Tuesday on Parliament's official website, and hence it had become a public document by the time Najib issued the Facebook post.
In response, Liew said the committee will conduct the necessary investigation into the issues raised, including the forensic report on the exact time the non-embargoed copy of the document was uploaded.