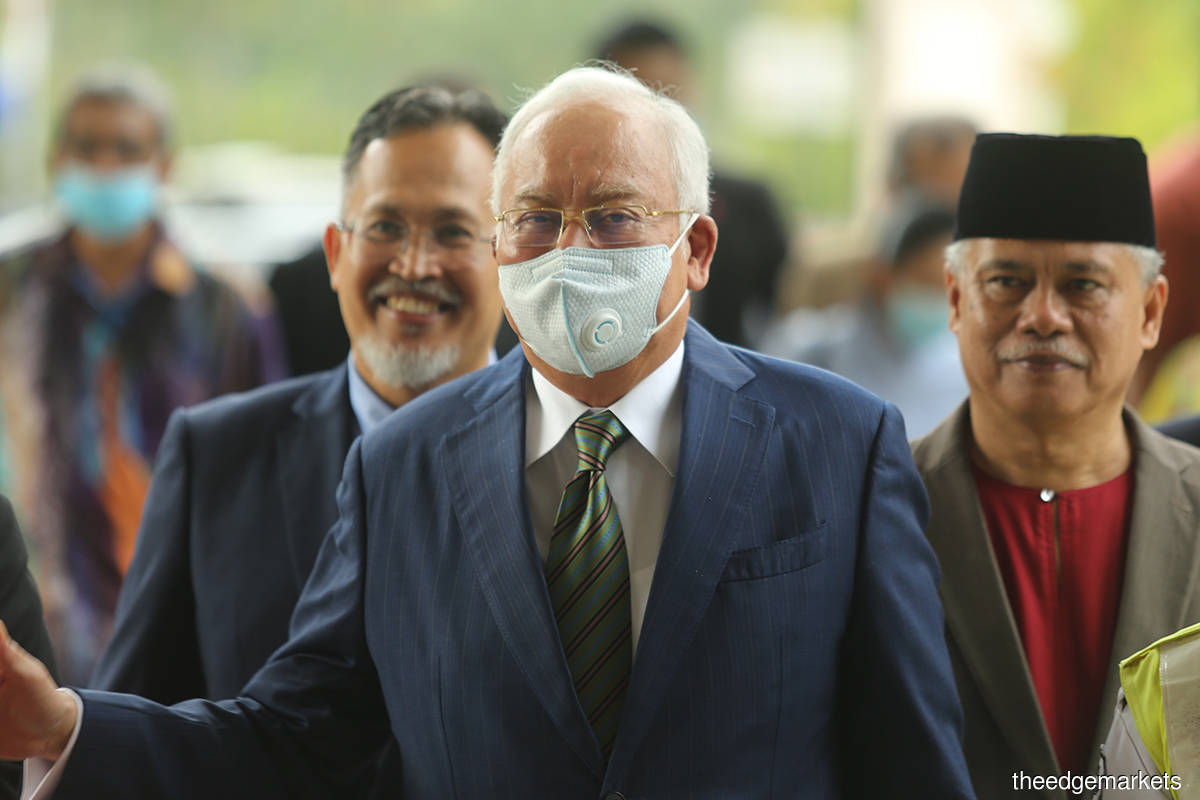 KUALA LUMPUR (July 17): After Datuk Seri Najib Razak managed to deliver his speech in Parliament late yesterday afternoon, the former premier returns to High Court this morning for the 1Malaysia Development Bhd (1MDB-Tanore) trial.
High Court Judge Justice Collin Lawrence Sequerah relented to the Pekan Member of Parliament's second request to finish proceedings early at 3.15pm to allow Najib to deliver his speech on the Royal address 15 minutes later.
But the judge was strict in keeping with the time and did not allow Najib's lawyer Wan Aizuddin Wan Mohammed to finish at 3pm when the latter said he was going into another area in cross-examining former 1MDB chief executive officer (CEO) Datuk Shahrol Azral Ibrahim Halmi.
"I said 3.15pm and we carry on until then. Proceed," said Justice Sequerah.
Yesterday, Shahrol testified that the acquisition of independent power producer (IPP) Genting Sanyen Power Sdn Bhd through holding company Mastika Lagenda Sdn Bhd was done quickly for fear that the 13th general election (GE13) would be called and that Najib cannot pursue the deal if Parliament was dissolved and Barisan Nasional (BN) became the caretaker government.
However, the former top 1MDB executive said the instruction to acquire the IPP quickly in 2012 did not came from Najib but from fugitive businessman Low Taek Jho (Jho Low).
On Aug 3, 2012, the then premier and finance minister agreed to a proposal for a loan facility not exceeding RM1 billion and US$1.75 billion worth of 10-year notes of which RM2.75 billion would be used for the IPP acquisition.
GE13 was called in May 2013 but BN did not manage to get a two-thirds majority.
Shahrol also told the court that he went ahead without getting Najib's written approval as the 1MDB advisory board chairman to offer Aabar Investment PJS Ltd (Aabar BVI) a call option to hold a 49% stake in its power assets.
The former 1MDB CEO said he was given any and all power to do whatever it took to secure the funds to acquire the power plants from Tanjong Energy Holdings Sdn Bhd and Genting Sanyen Power.
The option for Aabar BVI came up when 1MDB acquired the power plants from Tanjong Energy and Genting Sanyen Power for a sum of more than RM11 billion.
The Edge is covering the trial live here.
Users of The Edge Markets app may tap here to access the live report.