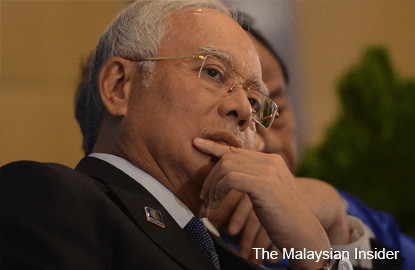 (Oct 1): Prime Minister Datuk Seri Najib Razak's fight for survival amid allegations of graft has not only divided Umno, but could also spark racial discord, The Wall Street Journal (WSJ) said in an opinion piece.
The business daily's comments come as Umno leaders appear uneasy over remarks by the Chinese ambassador to Malaysia Dr Huang Huikang last month, in which he reportedly spoke in defence of ethnic Chinese in the country following the racially charged September 16 rally in Kuala Lumpur.
But while the remarks could indicate Beijing asserting its power amid tension in Southeast Asia, WSJ said retaliation from China, which has forged close economic and military ties with the Najib administration, was not the greatest worry in the event of any anti-Chinese trouble.
Instead, it said Chinese and non-Malay businessmen who dominated the economy could resort to capital flight.
"Ethnic Chinese and Indian Malaysians still dominate the economy and could move their capital and management know-how offshore," said WSJ, adding that prominent aviation tycoon Tan Sri Tony Fernandes had also expressed worries over deteriorating race relations in the country.
Tens of thousands of people rallied in Kuala Lumpur last month to counter the mammoth Bersih 4 rally in August which they said was an agenda by the Chinese-dominated DAP to undermine Malay special privileges.
The Bersih 4 rally was held to demand Najib's resignation in the wake of revelations by WSJ that some RM2.6 billion from troubled 1Malaysia Development Berhad (1MDB) had been transferred to his accounts.
The daily recalled the 1969 racial riots and subsequently the introduction of policies to "mollify Malay anger".
But it said benefits meant to help Malays gave way to corruption and cronyism.
"The struggling Malaysian economy means the competition for spoils is even more vicious," it added.
WSJ, however, said Najib's departure would not ease the racial tensions, adding that Malay chauvinists have filled the vacuum left by Tan Sri Muhyiddin Yassin's sacking from the Cabinet.
"Malaysia's minorities have good reason to fear they will again be scapegoats in the country's power struggles," said the paper. – The Malaysian Insider