This article first appeared in Forum, The Edge Malaysia Weekly, on January 14, 2019 - January 20, 2019.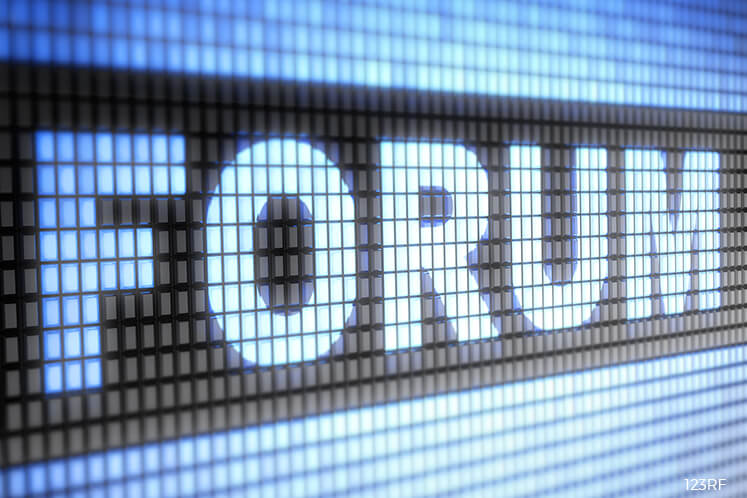 Malaysia's economy has seen an average annual growth rate of 5.4% since 2010 and its global competitiveness ranking has moved up to 25th out of 140 countries, according to the World Economic Forum's 2018 Global Competitiveness Report.
Yet, many say they are not benefiting from the strong gross domestic product growth while businesses grapple with tough economic conditions — worker shortages (both physical numbers and suitable talent), the softening of the ringgit and falling global commodity prices. It is increasingly challenging for local establishments to sustain their business and keep up with global competition.
Automation has become inevitable in manufacturing if businesses hope to remain sustainable and boost competitiveness in today's challenging business environment.
Overcoming a challenging business climate through automation
Automation adoption is key to nudging Malaysia towards improving productivity and achieving developed nation status. It is equally essential to future-proof businesses. However, uptake remains low, with only 34 robots employed per 10,000 workers, which trails behind the Asian average of 63 units.
Recognising the urgency, the government recently unveiled the National Policy on Industry 4.0 (Industry4WRD) as a strategic guide to transform the manufacturing sector and accelerate the adoption of Industry 4.0-related technologies. Industry4WRD hopes to raise the sector's contribution to the economy by 54% to
RM392 billion by 2025, with small and medium enterprises (SMEs) a priority.
SMEs are important to Malaysia's economy, forming 98.5% of companies. By 2020, they are expected to contribute up to 41% to the country's GDP.
With the emergence of new technology — such as artificial intelligence, robotics, the Internet of Things, autonomous vehicles and 3D printing — and a steady flow of incentives from the government, automation adoption is becoming more accessible to SMEs.
Collaborative robots (cobots) are a prime example of such technology. They are user-friendly robot arms that provide manufacturers with a financially less daunting solution to automation. Lightweight, mobile and flexible, they work alongside people without any safety concerns following adequate risk assessment. Cobots perform repetitive, predictable tasks accurately 24 hours a day, boosting productivity and output quality and reducing manufacturing costs.
This is in contrast to traditional industrial robots, which require a hefty investment to purchase and maintain as well as involve complex installations. Moreover, these automation solutions typically require highly skilled engineers to programme and maintain.
Building the workforce of the future
Employers' over-reliance on unskilled and cheap foreign labour has led to inadequate growth of skilled workers. According to the Association of Chartered Certified Accountants' 2017 research, only 25% of Malaysia's workforce is composed of highly skilled workers, compared with 54% in Singapore. This makes it difficult for businesses to recruit and retain skilled workers.
Such difficulties have intensified as the mismatch between skills needed by the labour market and those acquired by job seekers has worsened. More than 40% of firms reported vacancies for skilled production workers and they required an average of four weeks to fill a vacancy.
Cobots' intuitive programmability and user-friendly nature allow them to be easily deployed to carry out various tasks even by those with little robotics experience, helping workers adapt to the new technology easily. They also free workers from mundane and hazardous tasks to take on higher value roles, thereby achieving greater job satisfaction.
Setting the cobots up is virtually a plug-and-play process while programming is made easy through a teach pendant or by adjusting the cobot arm.
This was the case with PT JVC Electronics Indonesia, a car audio-visual and navigation device manufacturer. The company's engineers, who were new to robotics, successfully installed Universal Robots (UR) cobots in the production line within a few months.
To further facilitate the adoption of automation and robotics, UR launched the UR Academy, which provides free robotics training. Workers are quickly able to learn how to add end-effectors, connect input and output, create basic programmes and set up tools and safety zones. To date, over 20,000 users from 132 countries have benefited from the academy.
New automation solutions, such as cobots, offer local businesses a viable path towards increasing sustainability and competitiveness and help workers adapt to the technology.
Complemented by government initiatives and key resources such as the UR Academy, businesses are now better positioned to accelerate the adoption of automation and realise the potential of Industry 4.0.
---
Sakari Kuikka is general manager of Universal Robots, Oceania and Southeast Asia
Save by subscribing to us for your print and/or digital copy.
P/S: The Edge is also available on Apple's AppStore and Androids' Google Play.