This article first appeared in Forum, The Edge Malaysia Weekly, on March 18, 2019 - March 24, 2019.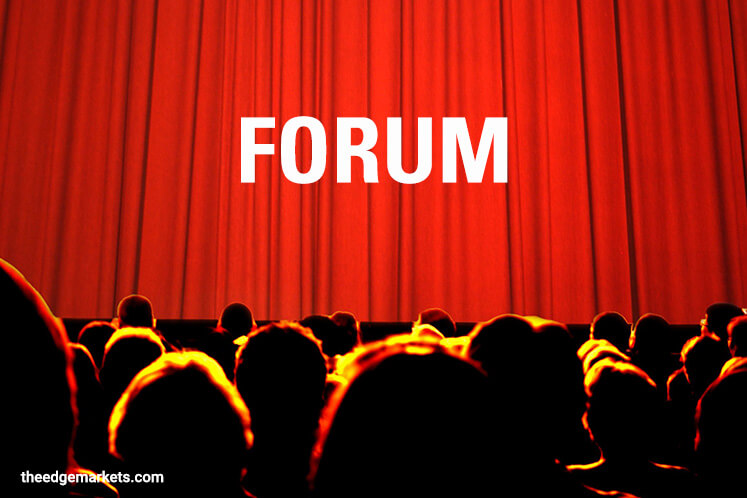 The United Nations' World Drug Report 2018 stated that in 2016, around 275 million people worldwide used drugs — at least once in their lifetime. History has shown that from the time of the Opium Wars in the 19th century to the infamous era of the Golden Triangle between Thailand, Laos and Myanmar in the 1950s and the booming drug cartels in South America in the 1980s, the damage and suffering caused by drugs to host countries can never be overstated. Drug abuse remains public enemy number one internationally, where billions of dollars have been spent (or wasted) every year to curb such activity.
Different countries adopt different approaches to drug use. While countries like Germany and Portugal decriminalised small possession of drugs for personal consumption, President Rodrigo Duterte of the Philippines on the other hand uses aggressive measures in his war against drugs that, until 2018, more than 5,000 people lost their lives, most of them dying in street shootouts with enforcement agencies.
Despite being recognised as illegal under the law; the Netherlands condones the mushrooming coffee shops (pun intended) that sell cannabis. Even our neighbour up north has just recently legalised marijuana for medical use.
During one of my walkabout sessions in the alleys of Chow Kit, I had the chance to engage with numerous drug users. Initially, they were afraid to speak up, as they feared that action might be taken against them. However, upon my assurance that the conversation was more of a fact-finding effort to understand their situation better rather than to penalise, a number of them began to disclose their heartbreaking stories.
Most of them had been trapped in drug addiction either by peer pressure or out of ignorance. Some cited family problems as the cause while some were just trying to have some "fun". Many have become involved in criminal activities in order to feed their cravings.
The chemical reaction caused by drugs will continuously increase the threshold of dosage required by the users as time goes by, and in the long run, their bodily functions and health will deteriorate. It saddened me indeed because these youths are among the 130,000 addicts in Malaysia who could have obtained a brighter future via a good education system and employment, but are now caught in a vicious cycle that could lead them to regrettable ends.
It would be naïve of me to say that the problem of drug abuse can be completely eradicated from this country. We are not dealing with just substance abuse alone. The drug problem is multifaceted and cuts across all parameters. Issues with law enforcement, corruption, border control, influx of tourists, new creative methods in trafficking and involvement of criminal organisations are aspects that need to be tackled seriously. Even the tightest of laws — capital punishment — has not put an end to drug trafficking in Malaysia.
The government through the Cabinet Committee on Eradicating Drugs, which involves various ministries, is working hard to ensure that this problem is controlled and will not escalate further to a point of no return. As the minister in charge of youth, it is my duty to provide the best options and avenues for youngsters to live a healthy lifestyle and prepare them with adequate support so that they will eventually denounce shabu, ice and crack from being a part of their lives.
Sports has a major role to play in keeping our youths active and away from drugs. Besides making them physically and mentally fit, sporting activities encourage children and teenagers to experience a stronger communal connectivity and familial bond. Healthy human interaction is crucial in nurturing a sense of belonging and developing meaningful relationships between members of society. This reduces the risk of the young mixing with the wrong crowd.
As such, Ministry of Youth and Sports programmes such as the Sports for Rural Areas Outreach Programme and building of sport infrastructure in high-risk areas (identified by National Anti-Drugs Agency) are deployed to attract youngsters to sporting activities like futsal, football, badminton and basketball.
For example, the Cruyff Court initiative, which is a collaboration between the Cruyff Foundation, Yayasan Hasanah and the ministry, has successfully built high-quality futsal courts in places such as FELDA settlements. I will continue to explore rural areas such as orang asli villages as well as the outskirts of Sabah and Sarawak to see where the ministry, with the help of corporate sector, could provide more of these infrastructure and equipment. This, I believe, is something worth investing in.
What about those young ones who are already suffering from drug addiction? Drug addicts are usually located at rehabilitation centres but due to limited space, some of them have been transferred to prisons. During my visit to the Sungai Buloh Prison last year, I was informed that more than 50% of the inmates were in there for drug-related offences. The statistics are very similar in other prisons around Malaysia.
It is also equally depressing to know that many of them are repeat offenders, or recidivists. The rate of recidivism is high for drug-related offences because of two reasons.
First, there are those who receive rehabilitation but when they are released from the programme, they either succumb to their previous addiction or go back and mix with the wrong crowd again. Second, drug traffickers who have not been convicted under Section 39B of the Penal Code — which has only one sentence, death — are ostracised by family and friends when they are released. Worse, they cannot find work. They have no choice but end up selling drugs again in order to survive.
I am of the opinion that every person deserves a second chance, even drug offenders. We cannot ignore the fact that once they have served their sentence and released, they also require economic support either by way of having their own business or being employed. Unfortunately, the stigma is real, and I do not blame society for having doubts about ex-convicts. However, as the Minister of Youth, I cannot allow this situation to continue and victimise those who want to start over and rebuild their future, especially the young ones.
That is why the ministry has launched the Yellow Ribbon Project to encourage the private sector to employ former prisoners. Not only will it provide some sort of financial support for them but it will also reduce the number of recidivists in the prison system. This would mean much less expenditure for the government.
To achieve this, the Ministry of Finance has already approved in Budget 2019 a tax deduction for private companies that employ former prisoners.
There is definitely a lot more to be done, but I am committed to see positive changes in the near future. The war on drugs will continue and I believe that the youths of Malaysia are ready to strive towards a drug-free society.
---
Syed Saddiq Syed Abdul Rahman is the Minister of Youth and Sports
Save by subscribing to us for your print and/or digital copy.
P/S: The Edge is also available on Apple's AppStore and Androids' Google Play.