This article first appeared in Forum, The Edge Malaysia Weekly, on August 27, 2018 - September 02, 2018.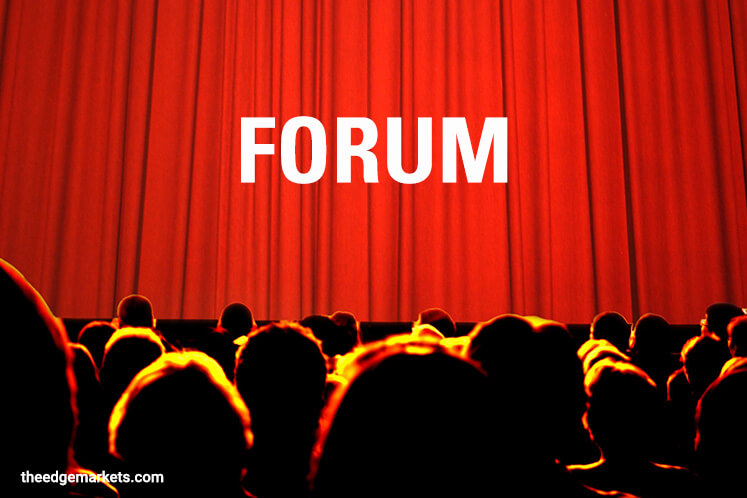 Following the May 9 general election, the expression "New Malaysia" has been echoing throughout the country. Changes in the government's agenda have been swift and far-reaching. The government's 100-day promises have set off a wave of reforms, including abolishing the Goods and Services Tax, postponing the repayment of Perbadanan Tabung Pendidikan Tinggi Nasional loans for eligible graduates and enabling Employees Provident Fund contributions for housewives.
The Malaysian public is increasingly demanding government efficiency and quality services, and the government knows that transformation must happen. The urgency of transformation is intensified by factors such as increasing urbanisation, an ageing population and the need to reskill a large portion of the workforce to adapt to innovations in technology. While these initial moves have received support from the general population, significant effort will be required to carry through the broad agenda of government reform and modernisation. Long-term change will require a carefully coordinated transformation programme. It will also require a new mindset focused on inclusivity, innovation, accountability and integrity.
For any government transformation initiative to be sustainable, it will need to answer to a wide range of interests and, in the current context, the general public as a whole. On the one hand, there is a need to find equitable solutions with broad public support, but on the other, some measures may entail a little "pain" such as reductions in public spending.
The right balance can be achieved when effort is focused on improving quality, streamlining service delivery and leveraging innovation. The underlying challenge for all Malaysians is to ensure that the government transformation continues beyond the 100-day promises.
To help maintain the momentum in the coming years and achieve success, the following nine pillars should be applied:
Pillar 1: Whole government effort — Government reform must be comprehensive, with each agency and ministry contributing to the overall effort. The overall nation rebuilding programme can start with each ministry or agency spearheading two or three innovative flagship projects.
Pillar 2: Clear sense of direction — The goal of national transformation must be to raise the quality of public service. Successful transformation will restore the sense of pride in our national government among the people, including public-sector employees.
Pillar 3: Accountability and transparency — Translating tangible action into positive vision, roles and modes of intervention must also be made visible to the public. Transformation initiatives must be accompanied by performance metrics that reflect a broad vision of success.
Pillar 4: Innovative action — The proliferation of new, innovative initiatives — some of them experimental by nature — must be part of the transformation process.
Pillar 5: A successful digital revolution — In revolutionising day-to-day activities, technology can be a key enabler, but the potential of digital services goes beyond simply paper-free offices. Examples from around the world have shown us that technology can bring about significant savings while enabling 24/7 services, improving the experience of the public and better leveraging the skills of government employees.
Pillar 6: Mobilisation of all public-sector operators — Incentive mechanisms may be established to help mobilise the effort. These may include ministry-wide incentives for performance, or individual recognition for innovative ideas.
Pillar 7: Regular review of transformation objectives — There must be continual review of activities to ensure that objectives are met and that the results are transparent.
Pillar 8: Active management of public-sector talent — To achieve this, the firm support of public employees and managers is crucial in ensuring that social and human sensitivities of transformation are taken into account. A culture of positive change needs to be implemented. At the same time, as part of the revolution of human capital management, the attractiveness of civil service as a profession needs to be enhanced to attract young and promising talent.
Pillar 9: Continuous improvement — Transformation of the public sector must deliver greater efficiency. The overall sustainability of public services requires that maximum value is achieved with minimal expenditure. This pillar includes consideration for public investment projects, ensuring that project margins and investment outcomes contribute positively to the nation's long-term sustainability. It also means that with every transformation measure, there is a learning opportunity, ensuring that we learn from our mistakes and learn how to do things better in the future.
The above approach to transformation in the public sector aims to integrate the needs of the population with the potential of new technology while leveraging improved capabilities within the government to deliver optimal results. Every level of the government will need to work cohesively — as a team — to ensure the eventual economic and social outcomes are a success.
Fortunately, as a nation, Malaysia has the desire to continue improving upon its past successes and I believe this approach to transformation will help make that happen.
---
Mohd Husin Mohd Nor is a partner at EY Advisory Services Sdn Bhd. The views expressed are his own and do not necessarily reflect those of the global EY organisation or its member firms.
Save by subscribing to us for your print and/or digital copy.
P/S: The Edge is also available on Apple's AppStore and Androids' Google Play.