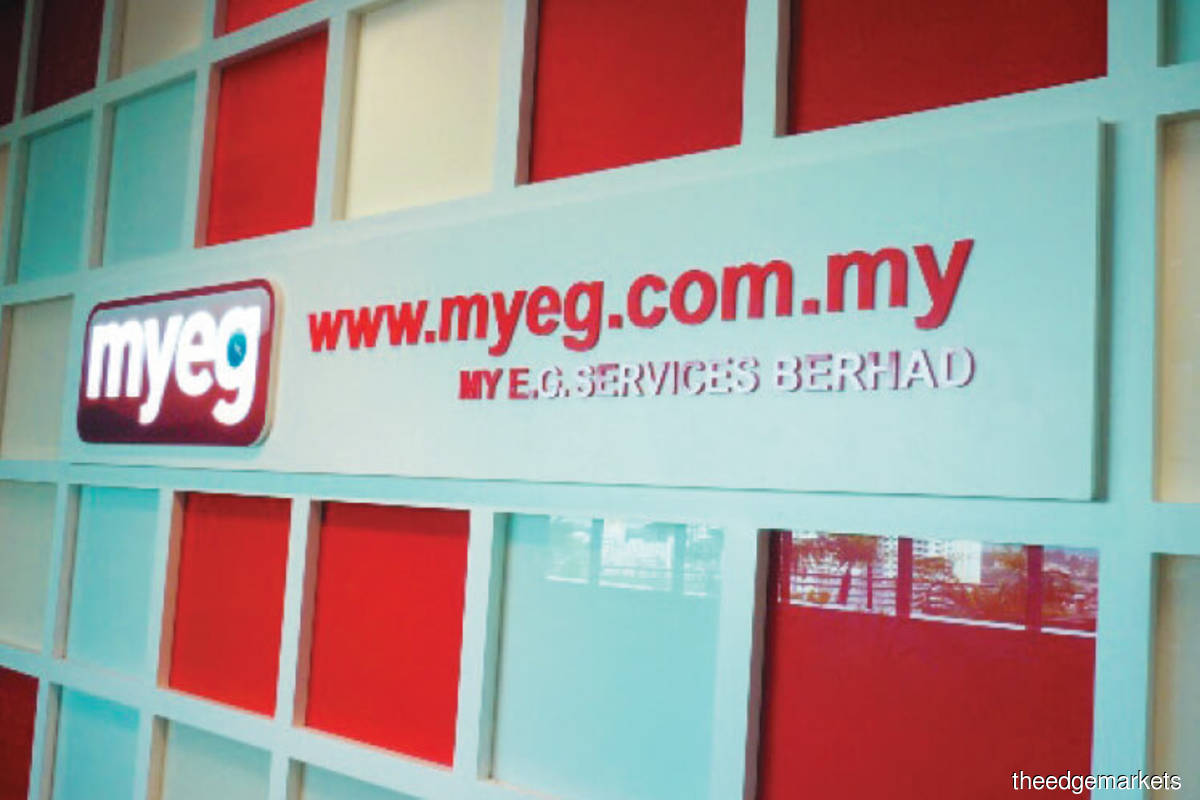 KUALA LUMPUR (Feb 24): MY EG Services Bhd (MyEG) has again denied committing any offences of abusing its dominant position as part of its judicial review appeal at the Court of Appeal for the RM9.34 million penalty imposed by the Malaysia Competition Commission (MyCC) in 2016.
Representing MyEG as the appellant, senior lawyer Datuk Mohd Hafarizam Harun argued that the High Court has erred in upholding the Competition Appeal Tribunal's (CAT) decision that MyEG had abused its dominant position by imposing the additional steps — which is a verification requirement — on end users because it did not take into consideration that the company had the responsibility of abiding by the laws set by the government through the Immigration Department.
He presented several letters by the Immigration Department to MyEG as proof that the requirement for verification of the Foreign Workers Insurance Guarantee is amongst the many requirements imposed upon the company by the agency.
He insisted that thus, the verification was not a requirement which was deliberately introduced by MyEG to intentionally delay the temporary employment permits for foreign workers (Pas Lawatan Kerja Sementara or PLKS) renewal process for end users who purchased the government-mandated insurances from other insurance companies.
"You cannot treat MyEG (as if it is) in a dominant position because this requirement is set by the government of Malaysia through Jabatan Imigresen Malaysia," he said.
Hafarizam further explained that the verification requirement is carried out to prevent fraudulent policies from being uploaded by unscrupulous consumers and that it is not a requirement which was "created" by MyEG to intentionally induce customers to purchase the government mandated insurances from them.
"We submit that this verification for insurances that are bought from other insurance companies, not under MyEG, are in fact beneficial to the consumers," he told the panel judges.
"We submit that the CAT had failed to take into consideration that the MyCC did not prove that the appellant's (MyEG) conduct was harmful to the consumers. MyCC and CAT had therefore committed errors of law and their respective decisions were therefore made in excess of their respective jurisdictions," he added.
In January 2019, the High Court upheld the penalty imposed by MyCC, ruling that MyEG held a monopoly in the renewal of insurances for foreign workers and that action should be taken against the company for abusing that dominant position.
MyCC previously said that it received complaints from other insurance companies that renewals of insurance policies purchased from other insurers were not approved as fast as renewal policies purchased from MyEG.
In its investigation, the MyCC found that, as a dominant concessionaire, MyEG is obliged to grant equal access to its facilities and promote competition in the downstream market. It ruled that MyEG's conduct of imposing different conditions on equivalent transactions in the purchase of mandatory insurances for the renewal of insurance policies for foreign workers constituted an abuse of dominance as per the Competition Act 2010 (Act 712).
The RM9.34 million penalty comprises a financial penalty of RM307,200 and daily penalties from Oct 7, 2015 to Jan 22, 2019, amounting to RM9.34 million.
It was reported that MyEG had paid RM6.4 million of the total amount owed to MyCC.
The three-member bench led by Justice Datuk Mohamad Zabidin Mohd Diah, along with Justice S Nantha Balan and Justice Datuk Lee Heng Cheong, decided to adjourn the proceedings today and to continue on March 15 for MyCC's submission, represented by lawyer Datuk Lim Chee Wee.