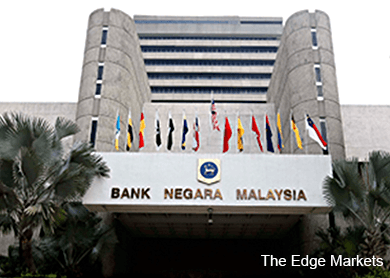 KUALA LUMPUR (April 9): The Malaysian Electronic Clearing Corporation Sdn Bhd (MyClear), a wholly owned subsidiary of Bank Negara Malaysia, hopes to register 5,000 businesses on the online national bill payment platform JomPay within the next five years.
MyClear managing director Peter Schiesser said today that a total of 116 billers have been registered on online payment bill platform.
"I didn't expect to get so many billers registered at the pilot stage of the platform," he told reporters at a press conference after the launch of JomPay at Sasana Kijang here.
"It is a very, very promising indication for us. Billers see a value proposition in the platform," he added.
JomPay is a shared online infrastructure with access to 42 banks in Malaysia.
It expands bill collection coverage and businesses can gain access to the banking system by registering on the platform.
No charges are imposed on customers when bill payments are made.
However, banks will charge billers a certain fee based on the amount of transactions conducted.
JomPay billers will also get real-time notifications when payments are made.
All JomPay bill payments made before 5pm on a business day will be credited to businesses within the same day.