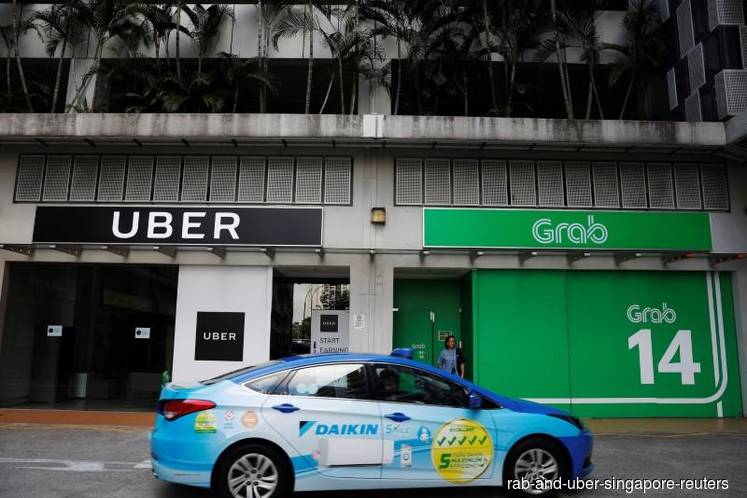 KUALA LUMPUR (July 13): The Malaysia Competition Commission (MyCC) will investigate the merger between Uber and Grab in Malaysia, which has resulted in Grab having a monopoly in the country's ride-hailing business.
"MyCC has taken preliminary action and conducted its first discussion with Uber and Grab on March 30, 2018, which was four days after the two companies announced their merger position," the Domestic Trade and Consumerism Ministry said in a statement today.
Under the Competition Act 2010, the ministry said MyCC is empowered to take on parties which have merged and thus having resulted in a monopoly status within the market it operates at.
At the same time, the ministry said MyCC is empowered to investigate and take action on parties abusing the monopoly status and violating Section 2 of the Competition Act 2010, which deals with the abuse of a dominant position.
Together with MyCC, the ministry said it is always in support of the government's effort to ensure an orderly market that is based on transparency, good governance and ethical business conduct.
The ministry's statement today follows the announcement by Transport Minister Anthony Loke Siew Fook on Wednesday to strengthen the taxi industry and ride-hailing business.
Loke had previously said Putrajaya is studying the risk of monopoly within the country's ride-hailing market, which has been triggered by the merger between Grab and Uber.
On March 26, 2017, Grab announced it had acquired Uber's Southeast Asia operations, spanning across Cambodia, Indonesia, Malaysia, Myanmar, the Philippines, Singapore, Thailand and Vietnam.
As part of the acquisition which is the largest-ever of its kind in Southeast Asia's multi-modal transportation and financial technology businesses, Uber will be given a 27.5% stake in Grab.
On July 5, Singapore's Competition and Consumer Commission has found that the merger between Uber and Grab has infringed Section 54 of Competition Act, which deals with mergers found to lessen competition within any market.
In addition, the island's watchdog has also proposed financial penalties which could deal a big blow to Uber's attempt to withdraw from Southeast Asia in order to focus on other markets.