This article first appeared in Forum, The Edge Malaysia Weekly, on February 22, 2021 - February 28, 2021.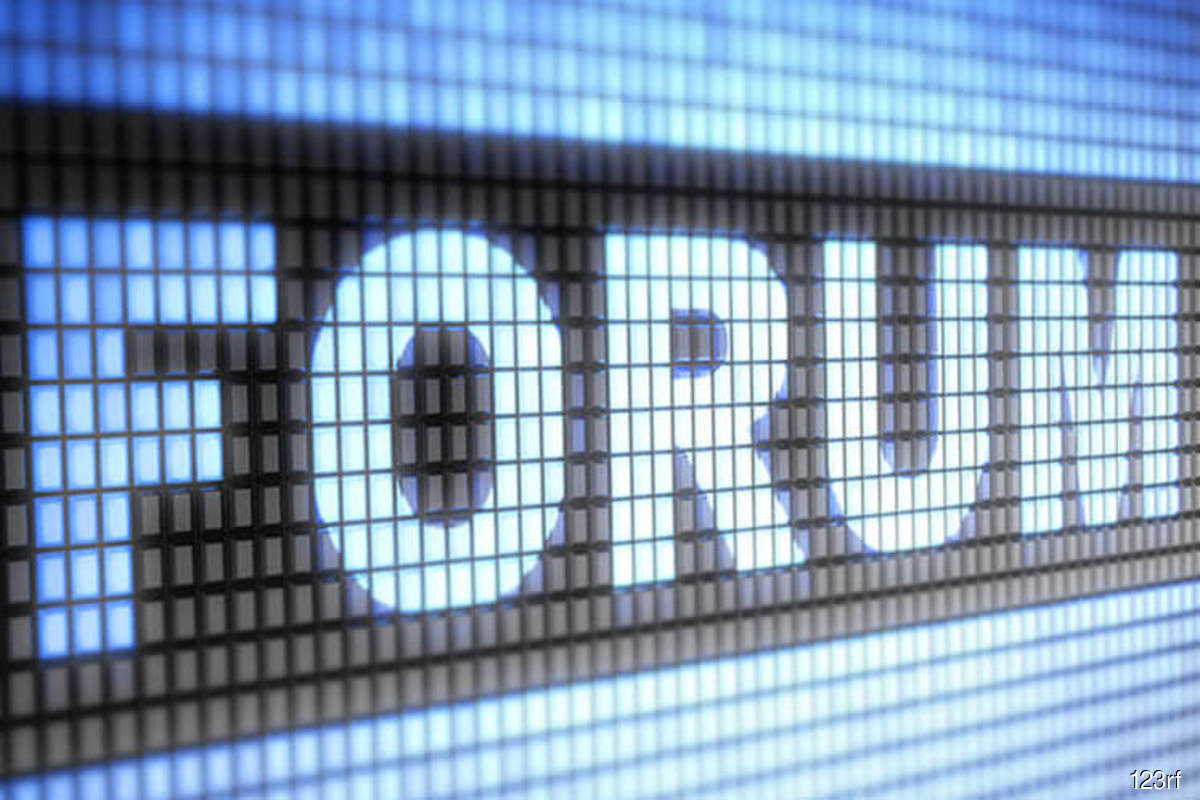 With Covid-19 still hovering over us with its menacing presence, and gnawing at our sides, there is no gainsaying that a forum on trade reforms in uncertain times acquires added significance as well as urgency. Since the World Health Organization (WHO) first declared it as a pandemic in March 2020, innumerable stakeholder engagements have been convened, underscoring the gravity and extent of the impact of the crisis across all strata of society.
In our vigorous efforts to combat this pandemic and flatten the curve, a tsunami of unintended economic consequences was unleashed, setting forth a global economic downturn unseen since the Great Depression. For the Asia-Pacific Economic Cooperation (APEC) region, economic growth is now expected to decline 2.5% for the whole of 2020, bringing total output losses to a staggering US$1.8 trillion (RM7.27 trillion).
This is the first time that the APEC economy will contract in three decades. We have already witnessed in the first six months of 2020, how the region's growth declined 3.7% due to the widespread lockdown measures and travel restrictions that depressed domestic consumption, trade and investment activities.
While we recognise that these harsh economic consequences and the devastating impact on business and commercial operations are not about to disappear overnight, the fundamental question remains: Do we raise our hands in despair and submit to this doom and gloom and therefore set ourselves up for a self-fulfilling prophecy?
Or do we instead steel our resolve, take arms against this sea of troubles and, by a series of integrated and proactive measures together with structural reforms, overcome this crisis? If indeed we take the latter course, and if Schumpeter's doctrine of creative destruction has any semblance of truth, then I do believe that post-Covid-19, this region will emerge even stronger and more vibrant, trade and investments-wise.
While the economic fallout from Covid-19 has caused major disruptions in global supply chains, with movement of people grinding to a halt, and unemployment rates surging to an all-time high, it has also ushered in much-needed structural reforms, as well as continuous improvements in the APEC. This includes comprehensive and massive economic stimulus measures calculated not only to boost activity and stir economic recovery but also to remedy the structural weaknesses inherent in our systems.
Particularly in times of uncertainty like this, reforms would include removing structural barriers to improve access to economic opportunity that would bolster recovery and help economies reach a higher growth trajectory. In this regard, it bears stressing APEC's three-pillar structural reform agenda of developing more open, well-functioning, transparent and competitive markets; deepening the participation of all segments of society; and establishing sustainable social policies. Above all, the region will require a long-term strategic blueprint that would pave the way for sustained and vibrant growth built on the rules-based multilateral trading system that is free, fair and open.
We know how the multilateral approach to global affairs was savaged under the Trump administration with its chest-thumping "America First" agenda. With President Joe Biden in the saddle, we can realistically expect him to walk the talk about the return to multilateralism, not just with regard to issues of climate change and biodiversity, which no doubt are of crucial importance, but perhaps even more significantly, to the collective will of holding fast to a rules-based multilateral trading system that is free, fair and open. Indeed, this return to first principles on international trade is made all the more imperative by the coronavirus pandemic.
This crisis has ushered in a new normal that is dismantling the walls of bifurcation between domestic and foreign policy and any efforts by the Biden administration to revitalise the US economy without fully addressing international challenges will only secure limited gains. In this regard, we hope to see a renewed leadership role for the US, buttressed by a more holistic approach to trade policy, particularly in navigating APEC towards a path of robust economic recovery in the short and medium term, and setting the tone for deeper integration efforts within Asia-Pacific in the long run.
Naturally, there are geo-strategic implications attendant on such a policy but we would imagine that Biden's foreign policy team will work hand in glove with his economic advisers to formulate trade initiatives not just for quick wins but for strategic gains for the long haul. Hence, efforts at securing deeper integration within Asia-Pacific would assume a special significance in the years to come as the region intensifies its work towards further facilitating trade, including possibly through initiatives aimed at enabling seamless movement of goods and services.
It is true that Covid-19 is still hanging in mid-air over humanity like death eaters but there is already light at end of the tunnel with the availability of vaccines on a grand scale paving the way for swifter recovery across the board. Yet, some caveats need to be lodged so that we do not rest on our laurels.
First, there is much wisdom in the saying that "no one is safe until everyone is safe". Hence, kudos are in order for Prime Minister Tan Sri Muhyiddin Yassin for not just giving top priority to efforts at ensuring we get the vaccines as soon as possible but to get them in such amounts that no one is left behind. This means that our National Immunisation Programme will include all foreigners residing in Malaysia and they will receive Covid-19 vaccines free of charge.
Second, it is crucial that the WHO warning against "vaccine nationalism" does not fall on deaf ears, and by present indications to date we can say with some cautious optimism that the fear of richer countries keeping treatments to themselves has not materialised. We earnestly hope it stays that way, for indeed, in this globalised world where our economies are intertwined, no nation is safe until every nation is safe.
Nonetheless, the Schumpeterian economic revival that we could reasonably expect will remain largely illusory unless there is a concerted global commitment to hold on fast to the multilateral trading system. At the same time, APEC will require a long-term strategic blueprint that would pave the way forward for sustained and vibrant growth built on this multilateral edifice. It should be on this caveat that we could safely rest our hopes on the predicted global GDP rise of 4.2% in 2021, subject of course to the shifting sands of economic forecasting.
Still, we have reason to be optimistic. Last year, under Malaysia's successful chairmanship of APEC, the APEC Putrajaya Vision 2040 was launched. Encapsulating our geo-strategic aspirations, the Putrajaya Vision calls for an open, dynamic, resilient and peaceful Asia-Pacific community by 2040, for the prosperity of all our people and future generations.
The geo-economic dimensions are equally significant as the vision identifies three key economic drivers to achieve our long-term goals, namely trade and investment; innovation and digitalisation; as well as strong, balanced, secure, sustainable and inclusive growth.
Throughout this year, APEC will be working to finalise the implementation plan for the vision. Anchored upon the foundational philosophies of APEC — voluntary, non-binding and consensus-building — the implementation plan will serve as a compass for APEC work plans, programmes and initiatives, until the year 2040.
This will also likely include further improvements to the APEC capacity-building and technical-assistance agenda, yet another area that could benefit from active participation by the US under the Biden administration. In the past, the US was at the forefront of this agenda, as a willing and eager participant forming the crux of APEC's knowledge exchange framework, which in itself was robust, dynamic and lively. It would indeed be heartening to once again witness, and work with, that US.
We cannot talk about the significance of global free trade without mentioning the Regional Comprehensive Economic Partnership (RCEP) agreement that was signed at the margins of the recent Asean Summit, bringing into existence the world's largest free trade agreement (FTA). Viewed from the prism of APEC, it is the critical pathway for the eventual realisation of the Free Trade Area of the Asia-Pacific (FTAAP). While the jury may still be out on this, FTAAP has vast potential for uplifting the living standards and welfare of participating APEC economies as it provides that turbo boost to economic growth in the region.
Speaking of growth, we need to remember that the discourse beyond the customary notions of statistics and data is underscored by the calls for a fresh approach, converging towards the formulation of a new global economic architecture.
It is an economic landscape, made fair and equitable against the distributive effects of growth on the prosperity and well-being of our people. Built on the philosophy of justice that prioritises inclusive growth, rather than being boxed in by cold and clinical numbers, it is fervently hoped that the APEC-wide discussions on going beyond GDP be made a regular feature.
In this regard, the mantra of "no one left behind" is very much in line with Malaysia's aspiration of seeing the concept of shared prosperity embedded in APEC work, particularly in ensuring participation of all segments of society in economic activities, thus creating new growth areas. As we pursue regional solutions that strike a balance between economic prosperity and sustainable growth, three areas need to be carved out for special mention.
First, APEC economies need to act together in solidarity to continue reaffirming our support and commitment to the rules-based multilateral trading system. Resorting to protectionist measures would only entail a zero-sum game and negatively impact business confidence. The most impactful reform would be none other than the unequivocal commitment by all economies to the principles of multilateralism for free, fair and open trade. The 21 APEC economies have done just that through a series of commitments in facilitating the movement of essential goods and services in the region, including our pledge at the highest level, via the Kuala Lumpur Declaration issued by the Economic Leaders on Nov 20, 2020.
It bears reiterating, therefore, the paramount importance of improving the narrative of trade and investment, inclusive economic participation and working together in combating and mitigating the impact of the coronavirus pandemic. At the same time, commitment to reform will ring hollow unless we recognise the imperative of ensuring fiscal sustainability and transparency for long-term growth and resilience.
Second, the role and utilisation of the digital economy needs to be optimised, particularly on account of the benefits that can be accrued for micro, small and medium enterprises (MSMEs), including empowering them to participate and grow in an interconnected global value chain. Malaysia, like other economies, is equally concerned with the disproportionate impact caused by the pandemic to our MSMEs, which are the backbone of our economies. However, in order to ensure that more layers of society can benefit from the digital economy, APEC should accord its priority to narrowing the digital divide while promoting digital inclusion, especially for the marginalised and vulnerable communities.
Third, APEC needs to recognise the disproportionate impact of Covid-19 to a number of groups, namely MSMEs, the self-employed and those in the informal sectors, women, youths and others with untapped economic potential. APEC regional initiatives and policies should consider providing outright support that ensures their recovery and growth. APEC, which acts as an incubator-cum-enabler of new notions, is at the forefront to avail that.
The way ahead lies not in stronger barriers and higher walls of protectionism, no matter how comfortable or safe that might appear to be, but in the rules-based multilateral trading system. Indeed, historically, protectionism was the dogma responsible for economic crises, including the Great Depression.
We need to learn our lesson well and not repeat the errors of the past. Likewise, as T S Eliot reminds us, "We cannot restore old policies. Or follow an antique drum". For the fruits of free and fair trade to be felt more broadly and equitably, what is needed is not a retreat into the insular, but rather the reaching out to the collective.
---
Datuk Seri Mohamed Azmin Ali is Senior Minister and Minister of International Trade and Industry. This is an expanded piece from a keynote address at the 27th Pacific Economic Cooperation Council General Meeting and Public Forum on Dec 15, 2020, Kuala Lumpur jointly hosted by the Malaysia National Committee for Pacific Economic Cooperation and the Institute of Strategic and International Studies (ISIS) Malaysia.