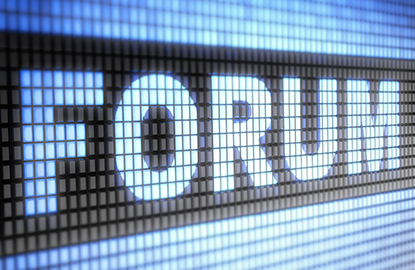 This article first appeared in Forum, The Edge Malaysia Weekly, on June 20 - 26, 2016.
Of late, Hong Kong buses and trams have been plastered with posters of movie stars in striking kungfu stances. One would be forgiven for thinking it is a publicity gimmick to announce a new blockbuster movie. But the posters are actually promoting the merits of a career in the construction industry. They are aimed at school leavers, using kungfu as a recurring theme to persuade them to choose construction as a career path while enhancing professionalism within the sector. These gimmicks are vintage Hong Kong.
This ongoing campaign is part of a new, bigger initiative by Hong Kong's Development Bureau, working with the Construction Industry Council (CIC), which seeks to change the perception that construction work is demeaning and poorly paid.
The bureau turned to Hong Kong's popular film industry for a head start and in less than two years, the Hong Kong government has lowered the age limit for foreign labour intake to 47 years old from 60. The reduction has created a gap, which the local workforce has readily filled up.
To learn more about this success story, the Construction Industry Development Board (CIDB), Malaysia's counterpart of the CIC, made a study tour to Hong Kong in February. I was part of the entourage as a board member.
The Hong Kong Development Bureau's experiment with the glitz and glamour of Hong Kong filmmaking captivated the audience that matters. A documentary called Dreams Come True was made in 2012 and subsequently several episodes of a TVB drama, also called Dreams Come True, were aired in 2014 and 2015 by Radio Television Hong Kong during prime time.
To reinforce the bureau's message, a monthly roving road show on the weekends saw popular Hong Kong singers belting out their hits to attract a good crowd and to tell the younger generation about the reality of earning high salaries upon graduation from construction-related courses.
A video clip on the welcome page of the website www.buildhk.hk enacts a conversation between four youths with a taxi driver on why they were rushing to register for construction courses at a road show amid a booming construction industry. This video clip illustrates how pathetic our own country's inaction is, which is not helping the industry at all.
If you juxtapose Hong Kong's initiatives with what is happening in Malaysia, you will see shortcomings that aggravate the dire consequences of the labour shortage, which include hasty policy changes such as the freeze on the intake of foreign labour four months ago.
In my reply to the press, I remarked that "common sense has finally prevailed" with the government's decision on May 12 to partially lift the freeze on four sectors, including construction. The entire saga has damaged the construction sector, all because of ad-hoc decisions that are not well thought out that policymakers have repeatedly failed to comprehend.
Another concern is the 48% hike in the levy on foreign labour, imposed at a time when the ringgit was substantially weakened. The levy is RM600 higher now. It is RM1,850 per foreign worker compared with RM1,250 previously. Foreign workers are less inclined to work here, having to pay a higher levy and taking home less.
Fewer workers equates to a longer time period to complete projects. The shortage of workers is an issue that will not go away anytime soon. Malaysia has full employment with only 3% unemployed, one of the lowest in the world. The grim reality is, from our survey, about 55% of workers in the construction industry are foreign.
Yet another example is a ruling that will surely increase the cost of doing business. It will soon be mandatory for contractors to contribute 1% of their total salaries to the Human Resources Development Fund (HRDF) for training and skills upgrading.
Contractors are already required to contribute 0.125% of their total project value to the CIDB. The double levy (to HRDF and CIDB) will have a big impact on viability, given that profit margins for most contractors are low, hovering around 7%.
The construction industry can take comfort that it will grow by an estimated 7% per year with several major infrastructure projects set to be implemented under Budget 2016 and the 11th Malaysia Plan (2016 to 2020).
To ensure prompt delivery, proactive measures are welcome and our ministries and agencies would do well to emulate Hong Kong if they are serious about nurturing a quality construction workforce.
The issues that require urgent attention include the need to speed up the adoption of the Industrialised Building System for all government contracts; increased mechanisation of the construction industry by lowering import duties on heavy machinery; and giving tax breaks to companies that need to import heavy machinery for mega infrastructure projects.
The Master Builders Association Malaysia has repeatedly called on the government to work together to uplift the image of the construction industry as a viable career for professionals, skilled and semi-skilled workers by addressing the weakness in our education system. It should promote the science stream and promote the construction industry as an interesting career.
Recent findings of a survey of three countries — Qatar, the UAE and Singapore — showed that approval for foreign workers takes between two weeks to two months in these countries while the same process takes about eight months in Malaysia. Red tape will ensure that Malaysian contractors lose their competitive edge at the global level.
The construction industry, as you know, is linked to over 140 other industries and sub-industries. It is obvious that any hiccup in the construction industry would have an adverse impact on downstream industries and the health of the economy in general.
---
Matthew Tee is president of the Master Builders Association Malaysia and group executive director at Bina Puri Holdings Bhd