This article first appeared in Forum, The Edge Malaysia Weekly, on August 5, 2019 - August 11, 2019.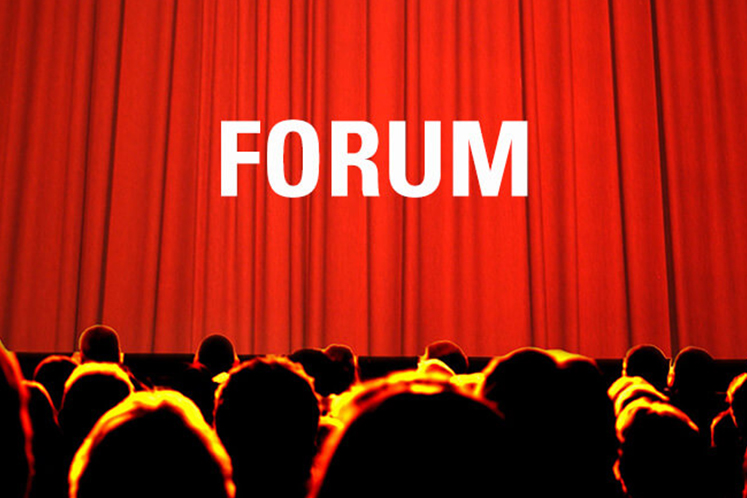 The flows of trade that nourish Asia's economies are losing vigour. As a result, export growth has come to a standstill, dragging down manufacturing activity across East and Southeast Asia. Looking ahead, there are few signs of any recovery in the near term. But the real worry for this region goes beyond the current economic cycle. The threats to the rules-based global trade regime are growing, and that could have dire consequences for smaller, trade-dependent economies such as Singapore. What is discouraging is that Asian governments have yet to come up with effective responses to deal with these structural challenges.
The economic cycle has yet to reach a bottom
Global trade flows fell 0.4% in May, after declining 0.1% in April. Advanced economies' imports barely grew as declines in export demand in the eurozone and other advanced economies offset growth in demand in the US and Japan.
So far, the downside to global demand has been contained by a strong US economy, and this seems to be continuing: Consumer confidence in the US leapt in June to close at a multi-year high in July. Plentiful jobs and rising wages seem likely to support this trend. Moreover, core capital goods orders rose 1.9% in June, suggesting that business capital spending might move up in the coming months. Optimists also point to how easier monetary policies by the US Federal Reserve and the European Central Bank could combine with an expanding economic stimulus programme in China to bolster global demand.  
Yet, despite these positive drivers, the lead indicators for global trade suggest that the headwinds are stronger than the tailwinds. The Organisation for Economic Co-operation and Development's lead indicators for global growth have been declining since 2018. That means continued deceleration of global growth to below trend rates in the next few quarters. Indeed, Taiwan's export orders, which give a good sense of future world export demand, have been discouraging. Orders have been falling for eight straight months and the weakness was felt across the board except in a few segments of technology.
The key to a revival in global trade flows is an improvement in business confidence, which in turn depends on an improvement in global risks. Companies around the world have been shaken by a proliferation of flash points in international politics and world trade. In particular, US-China trade relations have taken a bad turn. Worried by the very real risk of a trade war, these companies have cut back on spending and hiring. Rather than diminishing, such risks seem to have intensified in recent weeks. Certainly, there are many areas in geopolitics where things could go wrong, with major implications for business and consumer confidence such as the unrest in Hong Kong and tensions in the Middle East, North Korea and the South China Sea.
China and the US have resumed talks to resolve their trade dispute, offering some hope that a good outcome could help turn business confidence around and, in turn, revive global demand. However, US President Donald Trump's comments on the state of the talks suggest that there is a long way to go before a deal can be done. He has just lashed out at China, accusing its officials of not negotiating in good faith and allegedly reneging on their promises to step up purchases of US farm goods. Trump will also be wary of making the concessions to China needed for a deal, now that his political opponents have warned him against selling out to China. China is also leery of acceding to US demands that it make fundamental changes to its economic model and accept intrusive US monitoring of any concessions it makes to the US.
In short, a deal may be done eventually, but it will take time and may not fully resolve all the frictions between the two countries. What is worse, the Trump administration has turned its sights on its major trading partners, Europe and Japan. Trump has threatened to impose tariffs on France for its new taxes that target big technology companies, most of whom are American. The European Union is also incensed by the Trump administration's use of dubious national security concerns to justify the imposition of tariffs on European vehicle exports to the US.
Thus, the cyclical slowdown will persist for some time before policy stimulus and potentially improved trade relations eventually turn the world economy around.  
Of concern: Structural threats to global trade regime
The Trump administration's threat to world trade goes beyond just the near-term cyclical impact. Its policies could undermine the set of international agreements, organisations and processes that allow world trade to flourish.
First, the US under Trump appears to prefer a power-based trade system in which a big power is able to use its clout to secure an advantageous trading relationship with its partners rather than a rules-based regime that protects small trading nations from being bullied by big powers. Trump leans more towards bilateral trade deals that he thinks will allow the US to strong-arm its smaller trade partners into making concessions than multilateral trade agreements that constrain the bigger nations. Once a deal with China is done and at least some concessions secured, the Americans will squeeze Japan (talks on a bilateral trade agreement will begin this month) while stepping up the pressure on Europe, with which the US has multiple differences.
Second, US tactics in the World Trade Organization will undermine its ability to sustain the global trade order. Trump has had long-standing grievances against the WTO. Just this week, he lashed out against the WTO for its categorisation of developing countries, claiming that it was too generous in awarding even relatively prosperous countries such as China, the United Arab Emirates and Singapore that status — even though such a status has not had much material impact for most of the countries concerned. Trump has instructed US Trade Representative Robert Lighthizer to "use all available means to secure changes" at the WTO.
US tactics have already compromised the dispute settlement mechanism that lies at the heart of the WTO. The global organisation plays a critical role by operating this mechanism to resolve trade disputes fairly so that countries that are unhappy with each other can settle their grievances without resorting to aggressive trade measures against each other. As a result of the US deliberately blocking appointments of judges to the WTO appellate body, that body will cease to function by early December this year. If the appellate body cannot function properly, the WTO will be rendered ineffective. Without the WTO to oversee the rules, world trade will descend into a dog-eat-dog world where might prevails over right. That would be a terrible outcome for smaller trading nations. As of now, there does not seem to be any way that this outcome can be stopped.
Efforts to contain these threats remain ineffective
Europe, Japan and Canada have tried to mitigate the Trump administration's ravaging of the global trade system. For example, the EU has proposed to set up a parallel ad hoc body that would replace the potentially defunct WTO appellate body. This new body would adhere to the same WTO guidelines and comprise of former appellate body judges. Canada has agreed to support this. This will help, but only up to a point: Since the US has been involved in nearly half of the WTO disputes filed, a new appellate body without US support will have limited benefit.
If efforts at the global level cannot make much progress, Asian nations need to formulate other strategies to contain the dangers to them. One important way out of the danger is to promote multilateral trade and economic partnership agreements that are broad and meaningful enough to continue sustaining the momentum of trade opening. Here, the progress has been decidedly mixed:
The Comprehensive and Progressive Trans-Pacific Partnership. Eleven nations in Asia and Latin America, led by Japan, Canada and Australia, and including Vietnam, Malaysia, Brunei and Singapore, signed onto the CPTPP. Now that enough countries have ratified it, the CPTPP has come into force — and this is certainly a strong positive for the countries concerned. However, Malaysia has shown some reluctance in ratifying the CPTPP, citing the need to more carefully assess the impact of some of its clauses. Prime Minister Tun Dr Mahathir Mohamad has been a long-standing sceptic of the CPTPP — which means that Malaysia may now not ratify it. Malaysia's action will not break up the CPTPP, but it will weaken it. Thailand had expressed interest in applying to join the CPTPP, but the new government has not accorded priority to that application.
The alternative to the CPTPP — the Regional Comprehensive Economic Partnership agreement — is sputtering. The RCEP is a less ambitious trade agreement compared with the CPTPP, as it covers fewer areas and focuses mostly on trade in goods rather than the full range of services or investment issues. But the RCEP negotiating process involves 16 countries in Asia-Pacific with widely divergent strategic and economic interests. Despite multiple rounds of negotiations, the core chapters of the RCEP agreement have yet to be agreed upon. In particular, India is resisting the trade concessions such as deep tariff cuts needed to seal the deal. India's objection is fundamental — it wants others to concede on areas such as the movement of skilled professionals and the opening up of services markets, areas where it has competitive advantages, before it concedes in goods trade, where it believes other countries would gain at its expense. The re-elected Indian government under Prime Minister Narendra Modi does not seem keen to break the log jam with concessions. Indeed, its commerce minister will not be attending the next round of RCEP talks because of a scheduling problem. Efforts, led by China, to exclude India from RCEP are creating rifts among the negotiating countries, with some such as Japan viewing it as a Chinese ploy to undercut India for strategic reasons.
Conclusion: Little reprieve for parlous state of global trade
The near-term direction is quite clear — Asian export growth will plumb new depths before bouncing back once there is a US-China trade deal. But the longer-term prospects for trade are awkward unless European and Asian countries can find common ground and build new mechanisms to protect their interests.
---
Manu Bhaskaran is a partner and head of economic research at Centennial Group Inc, an economics consultancy