This article first appeared in Forum, The Edge Malaysia Weekly, on October 12, 2020 - October 18, 2020.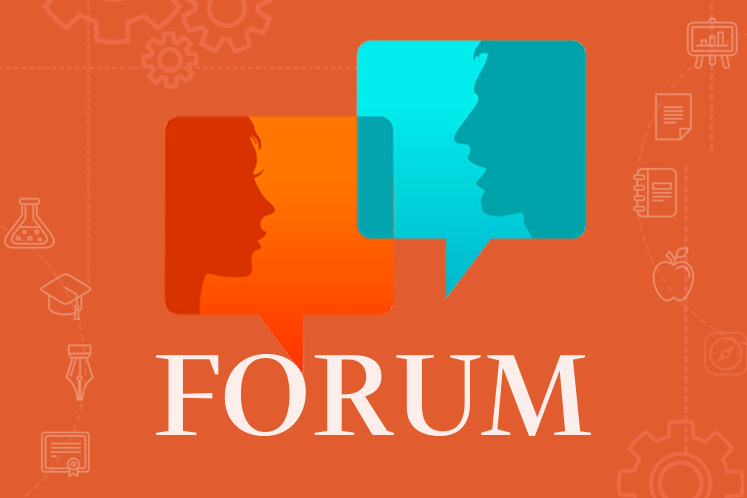 The Covid-19 pandemic has affected so many people in so many ways. At the time of writing, there are nearly 35.8 million confirmed cases throughout the world. The good news is that more than 26.9 million have recovered and the sad news is that just over 1.05 million have died.
I am a Covid-19 survivor, one of four in our family who tested positive, and am extremely grateful that all of us have recovered. Being quarantined in the hospital as well as at home has given me more than my usual amount of time to reflect, to focus on the important things and be more in the present — knowing that something I do now will affect what happens tomorrow.
I know I am still the same person at the core; at the same time, I am different from before, hopefully a better version of myself.
From a big picture standpoint, despite the recent high number of cases, we in Malaysia have been fortunate that many stakeholders have come together, and helped us as a nation to cope with this pandemic better than many other countries. This is a validation of the quality of the collaborative leadership we have in this country despite the seemingly constant drama in our political arena.
It appears that previous investments in leadership development in both the public and private sectors have paid off for us Malaysians. As a colleague of mine says, "Sustained, systemic leadership and development investment saves lives." Nonetheless, there are some lasting economic effects.
Many organisations have suffered huge reductions in revenue as orders are postponed or cancelled altogether. Some organisations have had to fold up and close shop permanently — anyone without spare cash has suffered serious financial problems. Some of the organisations that have remained in business have had to accept pay cuts to keep going. Any individual employee is probably grateful to still have a job with less pay, than no job at all.
There are, of course, companies that also flourished — those that produce gloves, masks, sanitisers and all forms of personal protective equipment (PPE) and the pharmaceutical companies are seeing huge profits. So are many online shopping channels and delivery companies.
Even in better times, when things get tough, many organisations begin to tighten the belt, and the non-urgent "expenditure" is the first to be struck off the budget, even if it is important. Leadership development falls into this category. Most companies will allocate any remaining staff development budget to technical training, if they have it; some will not get any.
That is understandable action, as there is research to show that we should at least have the sufficient technical know-how to be able to perform in our jobs. However, technical know-how only gets us so far. The key differentiator between outstanding leaders and average ones is emotional intelligence. While some of us may be blessed with such skills, it remains one of the key outcomes of well-designed and delivered leadership development.
So, what does this mean for the individual employee, organisations as well as the tens of thousands of leadership and development (L&D) practitioners in Malaysia?
Organisations and individuals invest in leadership development for the simple and inarguable reason that it is vital for their long-term sustainability. So, companies with short-sighted leaders will not re-invest much of their hard-earned profit into their talent pool, nor will individuals who focus on the here and now only. It is those with long-term vision who invest in leadership development.
I work with many leaders over extended periods — I design and deliver leadership development workshops and provide executive coaching services to leaders across all levels within many types of organisations. One of the things I always remind the leaders with whom I work is this:
"Our leadership skills don't really matter when things are going well — when the industry is booming, the board and CEO/management are highly supportive, the coffers are filled with cash and the employees are all highly competent, motivated and performing well. In these circumstances, even if we were incompetent leaders, our units/departments/divisions/companies would still perform — despite our incompetence.
When things are not so rosy, however — when the industry is facing a crisis, the board and management are putting the pressure on us, and the employees' performance is slipping and/or they are demotivated, this is when our leadership matters, and critically so. This is the time we must be visionary, strategic, engaging and inspirational, as well as live up to and demonstrate key core values.
Leaders need to truly live values of honesty and integrity to create transparency within the organisation. And, no matter what our final decisions are on reduction of employees or pay cuts or retracting confirmed orders, we need to deal with all stakeholders with respect. All these skills of a highly competent leader cannot be acquired overnight. Left to our own natural growth, some may learn these skills over time (assuming we have a learner's mindset — some people never learn!). We have been, however, and are right now in situations that require us to fast-track this development process — in ourselves as well as our talent within the organisation."
As an illustration, I was recently on a webinar-based L&D programme entitled "Leading in Times of Crises and Uncertainty". The guest speaker was the CEO of Cinepax Cinemas in Pakistan, an Argentinian lady by the name of Mariam El Bacha. She advocates the importance of addressing the stakeholders from the heart — to be honest and transparent with the employees as well as other leaders of the cinema industry. When she was describing how she had to explain to the employees the decision to implement pay cuts, she told us: "Remember, this is their livelihood … and it is important to explain why we need to have a pay cut … and talk from the heart." She had done that successfully, and her employees were willing to keep their jobs at the lower rates till business picked up again. She also worked hard to create new operating guidelines for her company and willingly shared it with all her competitors. "This is not the time to hold back anything," she said.
So, what to do now in the current climate? How do we ensure we never waste a good crisis and find better ways to move forward?
Here are the top three things I would recommend to employees:
•    Self-learning. There is a plethora of reading material we can find on leadership development — in hard copy as well as on the internet. Videos are also abundant. And we need no additional cash investment. All we need is a learner's mindset and some time. I like videos on Ted Talks (www.ted.com) and I subscribe to Harvard Business Review. If you do not want to pay subscription fees, you can download a free app called Blinkist on your phone or tablet and read summaries of books;
•    Learning on the job. We have an opportunity to develop our leadership skills every single day. Think about it. If we go to a two-day workshop on coaching skills, we can only absorb and practise so much. At work and home, however, we have the other 363 days to practise it. We must get more from 363 days than two days, right?
The important thing is to make sure we go through our learning cycle (plan-do-reflect) — we can start at any of the three steps — just make sure we go through all three steps diligently and regularly; and
•    Peer coaching. I am a strong advocate of peer coaching. Even if we have a particularly good coach in our boss, he or she can invest only a limited amount of time in coaching us. If we got together, however, with two or three like-minded colleagues or friends, we could invest in one another in a much more effective way. In all the years (nearly 30) that I have been in the L&D field, I have never seen an individual progress better than with a meaningful group of peers operating on tough love.
Here are the top three things I would recommend to leaders of organisations:
•    Take advantage of and maximise L&D return on investment. Carve out even a small proportion of your cash to invest in your talent. It is not an urgent item but it is an important one — just like regular exercise.
Further, be selective regarding to whom the reduced budget is allocated — invest in the right people, those with potential to grow and contribute. This is not the time to please everyone and risk little return. So, prioritise;
•    Choose skill building over awareness and knowledge. Once you have decided on "who", focus on "what". Invest in programmes that will build and enhance leadership capability in your organisation. Your talent must be able to do something differently from before so that they enhance productivity of the company upon returning from their development programmes; and
•    Create internal learning. If you have not done this, start it. If you have started and it has fizzled out, revive it. Encourage internal learning that will not require a cash investment outlay. There are many ideas to use as inspiration.
Here are the top three things I would recommend to L&D practitioners:
•    Revamp. Even if we had been offering blended learning previously, we need to review our portfolio of offerings and make it more relevant for our clients. If we had not done it before, quickly pick up the skills of online learning and delivery. There are many platforms that work well. Explore and experiment.
I foresee more of the "back to basics" leadership development — how to just be the best version of ourselves, and trust that the results will come. Being an authentic leader who is resilient and steadfast in the face of very unexpected challenges, juggling many important balls and managing the trade-offs might simply boil down to just "do the right thing by everyone, given the circumstances". How can we help leaders remember this, and work with them so that we can all be the best versions of ourselves?
•    Collaborate. Now more than ever, we need to pull resources together using a variety of skills to see how we can deliver more with less to our clients. Partner with others who have complementary skills and offer integrated solutions that are meaningful as well as impactful to the clients and their employees' learning. Seriously focus on what is needed by your clients (and not just what we like to do — being customer-and-learner-centric is more critical now than ever); and
•    Be a learner. As L&D practitioners, many of us already have a learner's mindset and tend to look for ways to improve ourselves. Look for these opportunities of learning everywhere and pick up new habits and new knowledge.
The Covid-19 pandemic is tragic in many ways, but it is also one that has fostered positive collaboration and brought out the humanity in many of us. It has offered each of us an opportunity to reflect on our lives and how we have lived them. The reflection hopefully produces meaningful insights that help each of us move forward in ways that are good for us, our families, societies and humanity.
There is much we can all do to ensure that we remain motivated, current, relevant and of service to others. Keep safe.
---
Noor Hashimah is the founder and partner of NHA Academy, a management consulting firm