This article first appeared in Forum, The Edge Malaysia Weekly, on December 17, 2018 - December 23, 2018.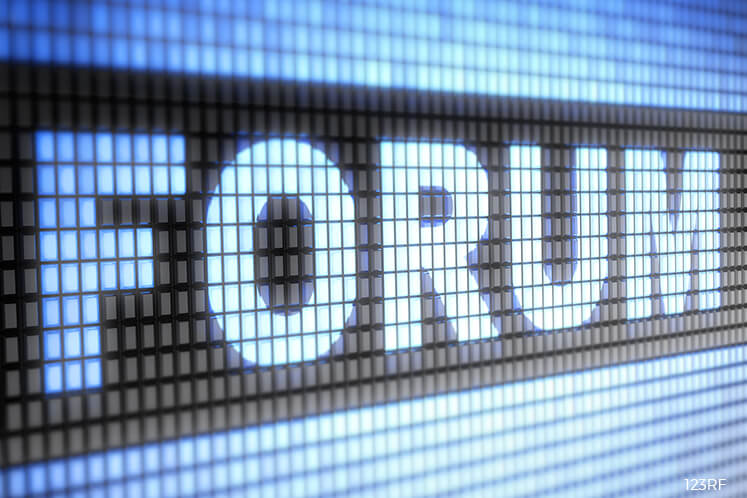 Ever found yourself feeling frustrated while shopping online? Don't worry — it turns out you're not alone.
While Asia may have some of the most prolific online shoppers in the world — with regional ecommerce revenues predicted to hit a staggering
US$1.4 trillion by 2020— consumers in this region are substantially less satisfied with the online shopping experience than those in places like the US, Europe and Brazil, according to UPS' 2018 "Pulse of the Online Shopper" Global Study. This doesn't appear to be an anomaly, either. The 2015 study found a similar trend.
So, why are Asia's online shoppers still disgruntled?
Before we dive into the reasons, we need to acknowledge that consumers in Asia have pretty high standards when it comes to online shopping. On average, shoppers here are willing to wait four days for purchases with paid shipping to arrive, and will wait for just five days when the shipping is free. What's more, they are the least likely shoppers in the world to pay for shipping — the survey found that shoppers in Asia only paid for shipping on an average of 15% of their online purchases.
Of all regions surveyed, Asia was also the only one where shoppers were unsatisfied with their ability to receive their purchase on a scheduled delivery date. Given that Asia's major cities are some of the most dynamic retail environments in the world, it stands to reason that a shopper might prefer to stop by the mall to buy a new outfit, rather than wait for days for it to arrive.
However, there's no hiding from the fact that Malaysia has some of the most avid online shoppers around, with the country's e-commerce revenue expected to show an annual growth rate of 17.6% to reach a market volume of US$2.6 billion by 2022.
To tap into Asean's growing market of more than 87 million digital customers, businesses in Malaysia need to expand their network globally. In the domestic market alone, there are 15.3 million online shoppers (50% of Malaysia's population), with 62% of mobile users shopping online via mobile devices.
Asian shoppers are overwhelmingly likely to make international purchases from retailers within the Asia region — which helps to explain why lower costs and shorter-than-average shipping times are expected more broadly.
We see two good fixes for this that will improve customer satisfaction for all of us shoppers while driving sales for retailers. One would be for Asian e-tailers to focus more on providing fast, low-cost or free shipping for their domestic and intra-Asia orders. The other solution was borne out in the depths of the survey results. We found that half of Asian online shoppers are actually willing to add more products to a cart to qualify for free shipping, thereby creating the opportunity for retailers to retain customers they'd otherwise lose while incentivising them to buy more. Win-win.
The second recommendation is to enhance the shopping experience by offering customers the option to have items shipped to a retail store — in fact, roughly four in 10 respondents indicated that they had used such a service in the last year, and 59% plan to use it even more in the coming year. This is another potential win for retailers: not only is this a chance to improve customer service, but 60% of survey respondents that used ship-to-store services made additional purchases when they went to pick up their packages. The percentage was even higher in China at 74%. Everyone wins.
Oftentimes, e-commerce deliveries no longer follow the classic path "from retailer to your home". Some 71% of consumers, particularly millennials and urban shoppers, are interested in shipping packages to alternative delivery locations, such as convenience stores and e-lockers. This speaks to an increasing desire for delivery flexibility. Consumers in Asia want greater control over how, when and where they receive their packages, whether it's at one of these alternative locations, at their office, or at their apartment.
These trends have emerged alongside the rise of "omni-channel" retailing, where consumers switch between online and offline stores, and use a variety of smart devices to do things like browse products, check and compare prices and, of course, make purchases.
Another area that frustrates shoppers in Asia is return policies. Only 44% were satisfied with the clarity of retailers' return policies, compared with 62% of Europeans and 67% of Americans. In fact, Asian shoppers quite uniformly gave the least satisfied responses to other returns-related statements, such as "Ability to process a return/exchange online", and "Ease of shipping product back to retailer for return/exchange" — even though less than half of the respondents had actually made a return in the last year. It's perhaps because of these stumbling blocks that four out of 10 shoppers would prefer to return an item to a physical store over shipping one back to an online retailer.
So, what would make shoppers happy when it comes to returns?
The first is clear, convenient and no-questions-asked return policies that are easily found on the online store or in the app. Give your return policy more digital real estate if you need to.
The most critical thing is this: online shoppers feel the onus is put on them to sort out return shipping.
One of the simplest ways to empower customers is to offer pre-paid, pre-addressed return labels that come in the box. This substantially reduces the amount of effort that customers need to expend if their new shoes don't fit and need to go back. It's a small price to pay for potentially turning a one-off customer into a long-term patron. Another option is to allow customers to return their purchases to a physical store. Similar to when shoppers go to a retail location to pick up a shipment, 69% of those that have returned an item to a store said that they'd made other purchases once inside.
In e-commerce, the Golden Rule really sums it up: treat others how you want to be treated. All of us are consumers at the end of the day. Give shoppers what you would want for yourself — prompt service, convenience, control and value — and it will be hard to go wrong.
Carrie Tan, is the marketing manager of UPS Malaysia.
Save by subscribing to us for your print and/or digital copy.
P/S: The Edge is also available on Apple's AppStore and Androids' Google Play.